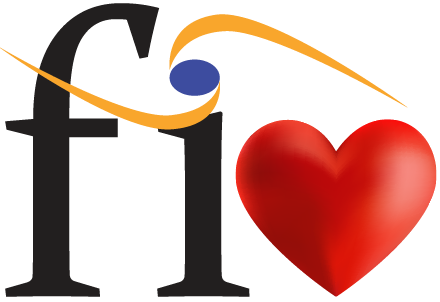 Fidelis "FiHeart" is committed to giving back to the communities in which we do business. There are many great organizations in our region whose goals are to serve those with a need. We have partnered with a number of nonprofits in our community and truly enjoy supporting them in various ways.
We believe in the idea that a rising tide lifts all boats, and to that end, we have maintained our commitment to offering reduced non-profit rates so you can invest as much as you can into those you serve.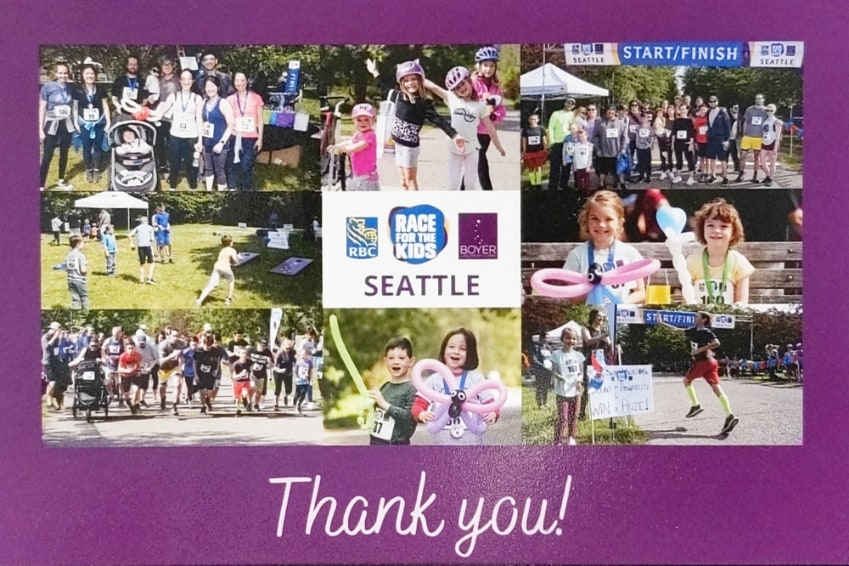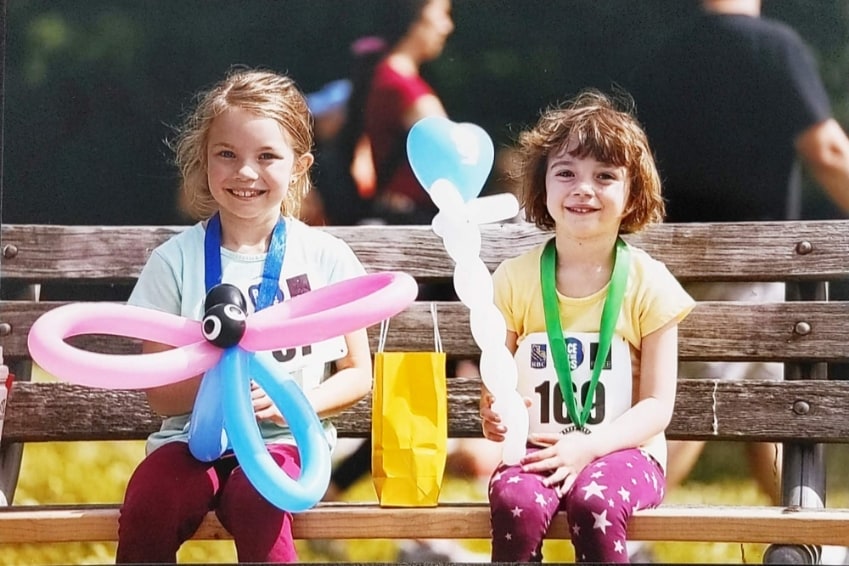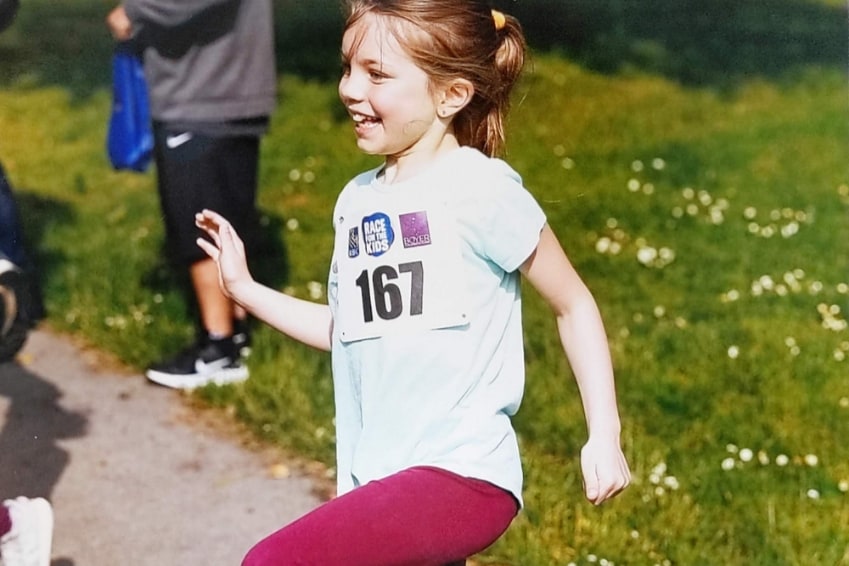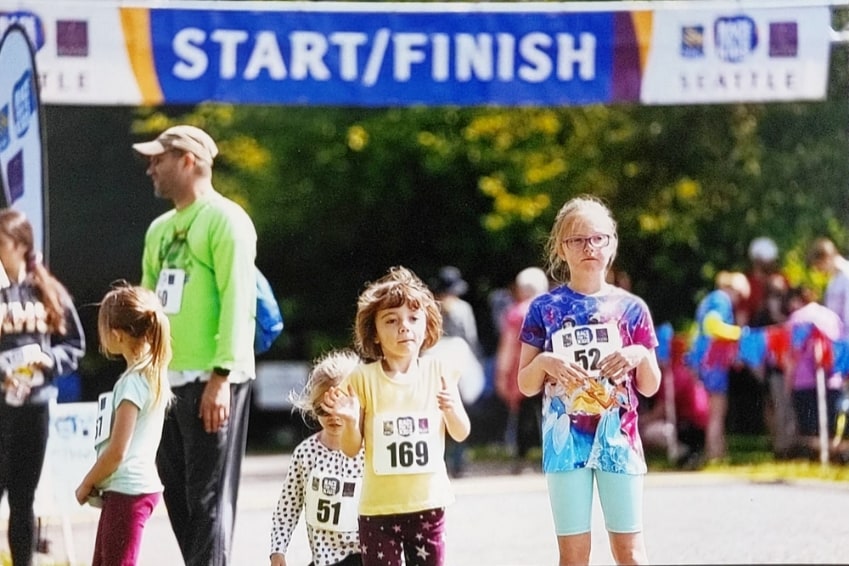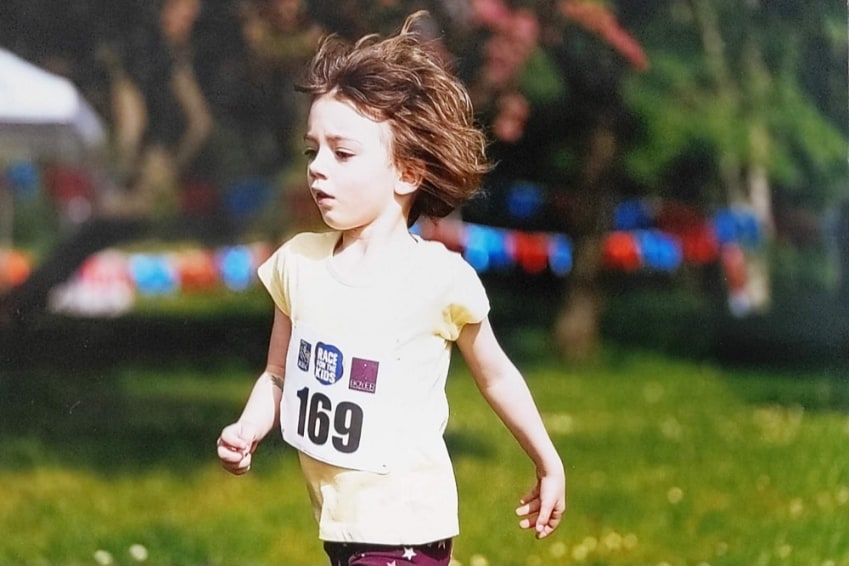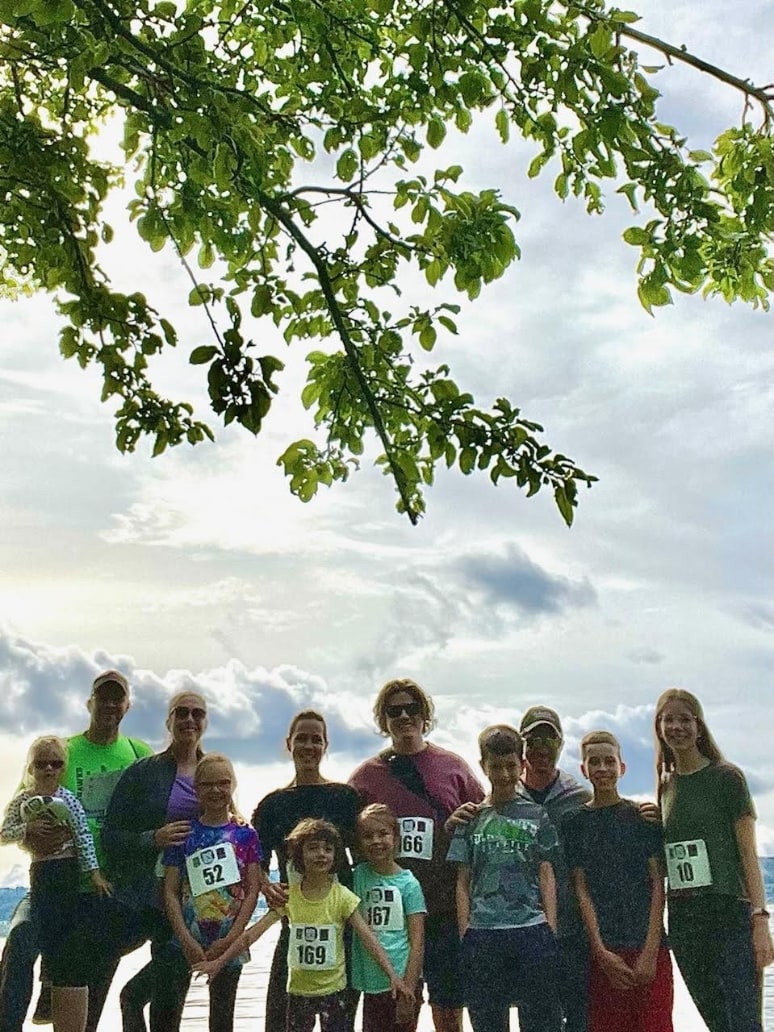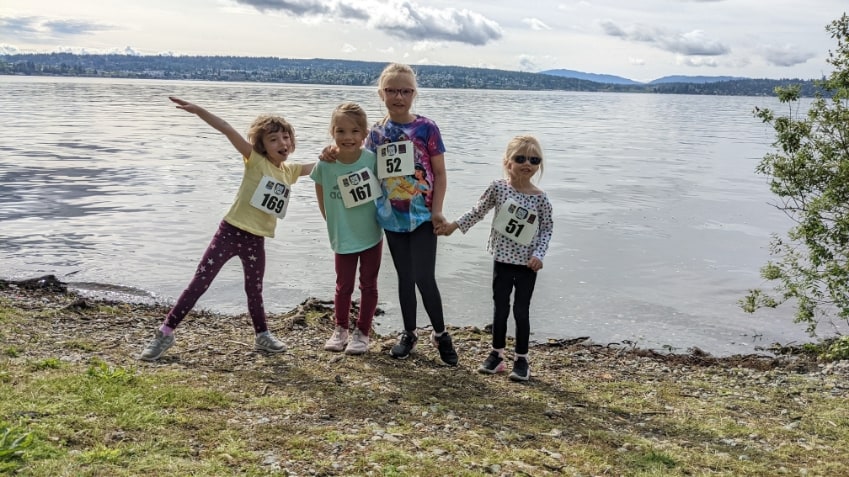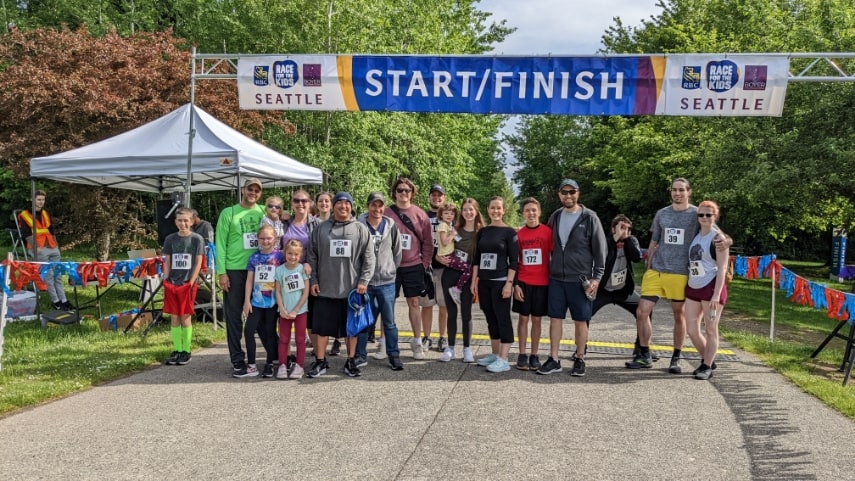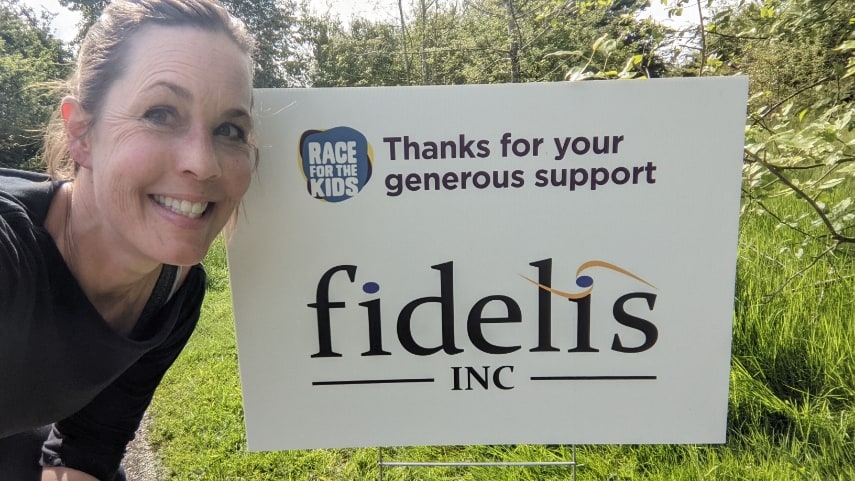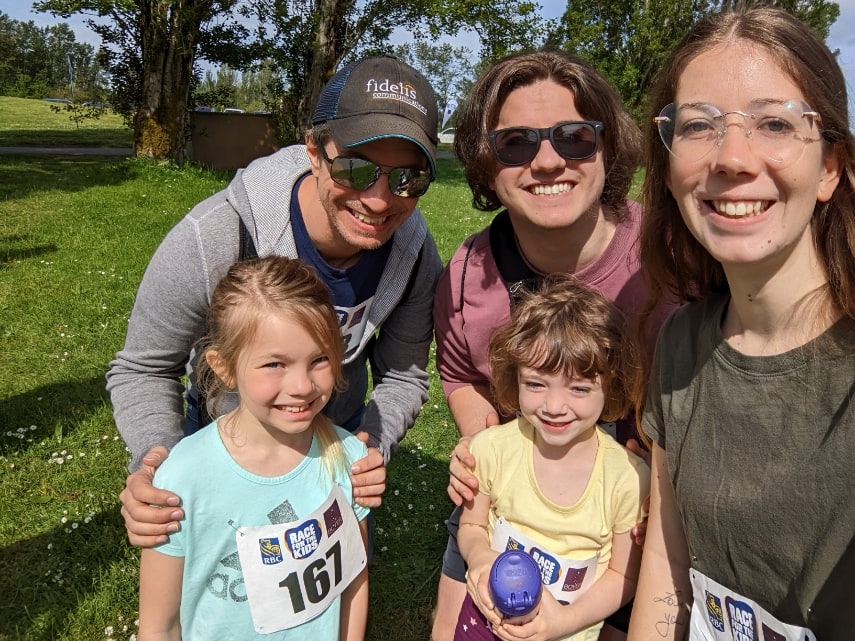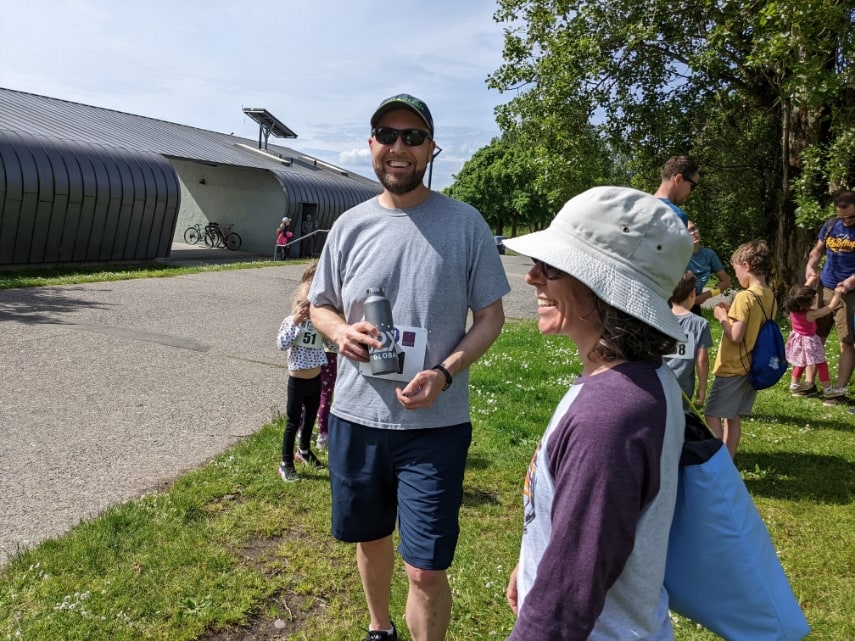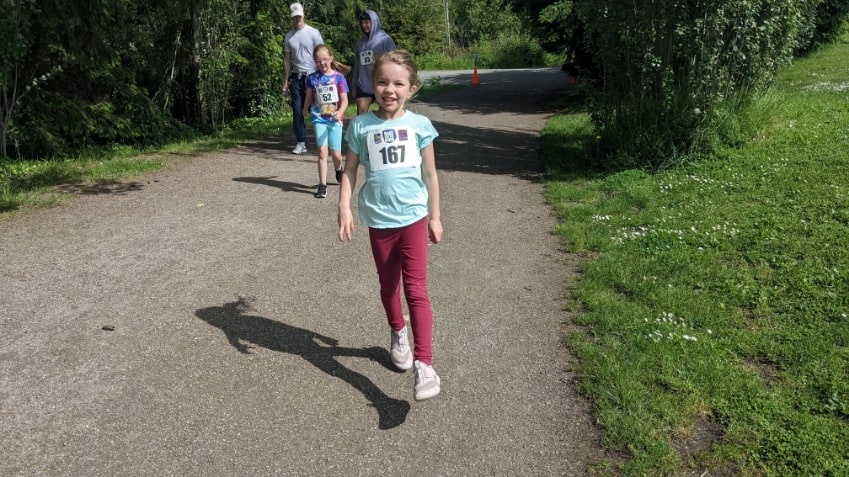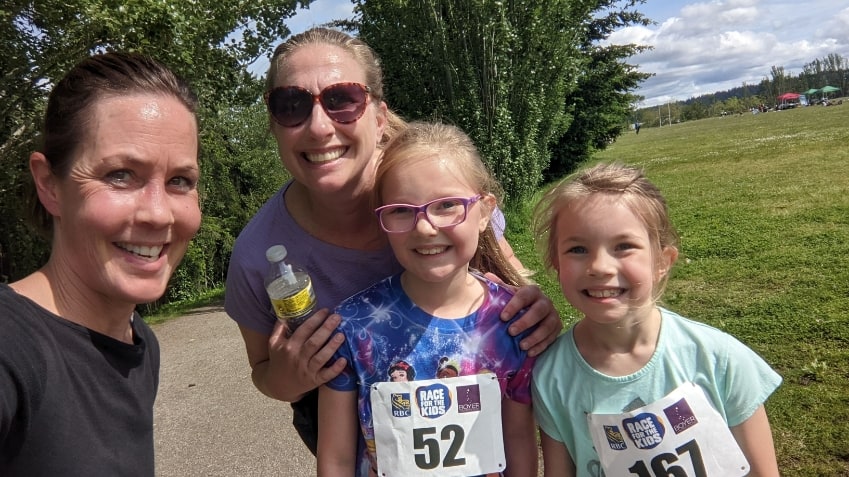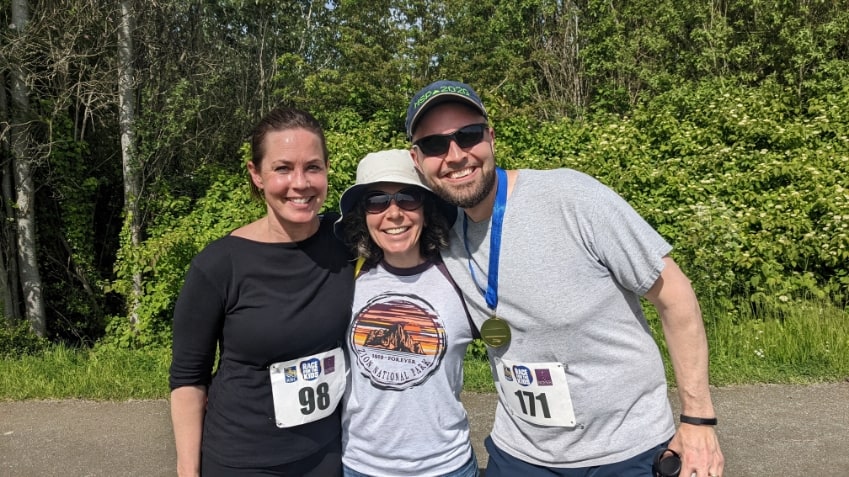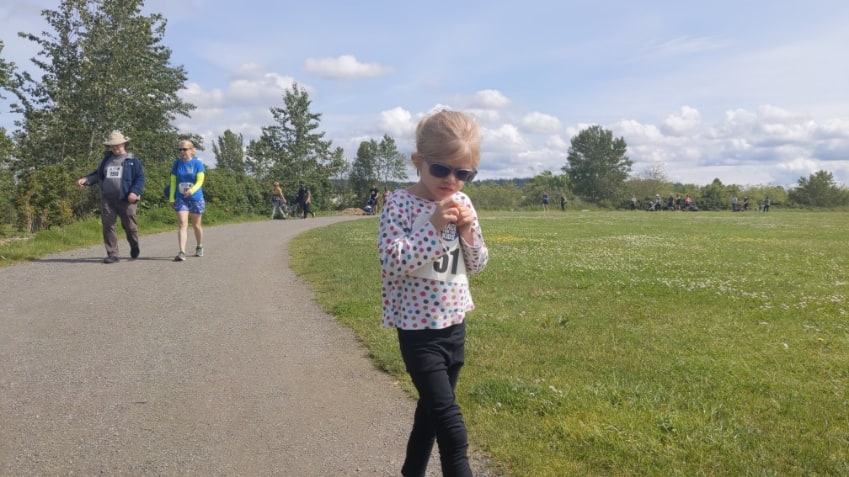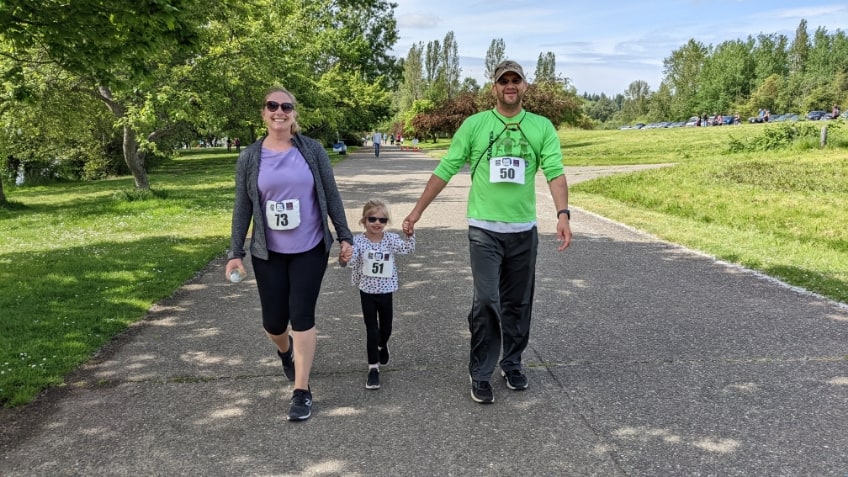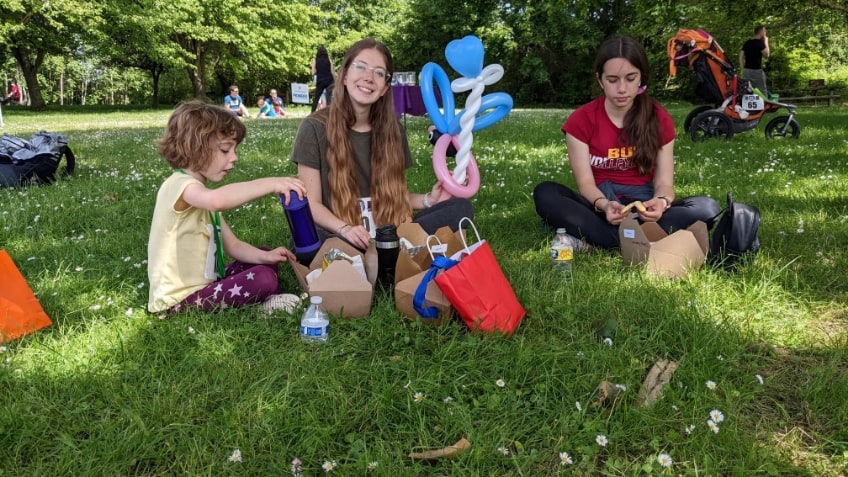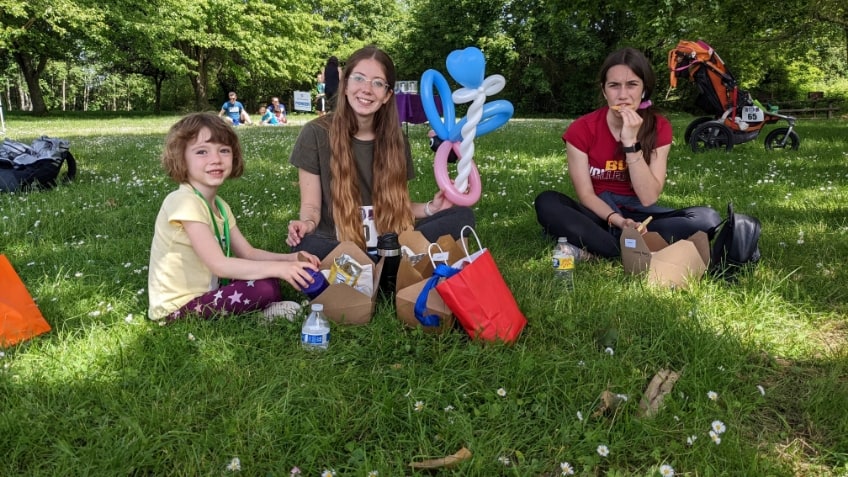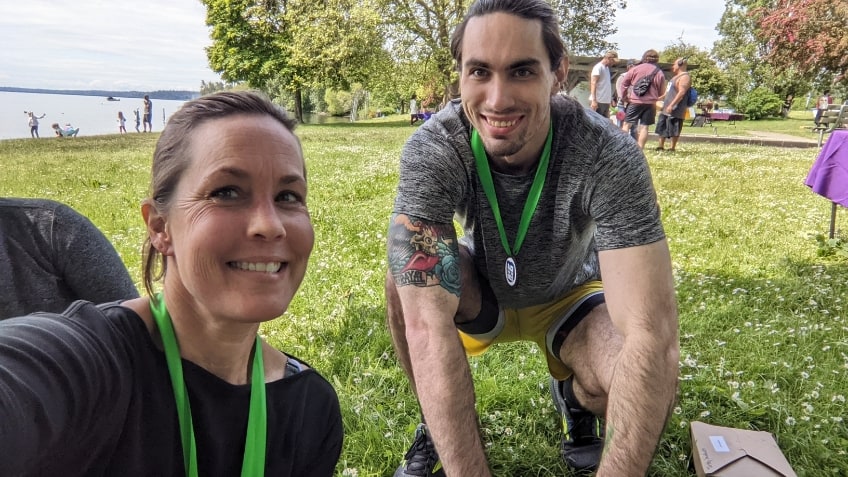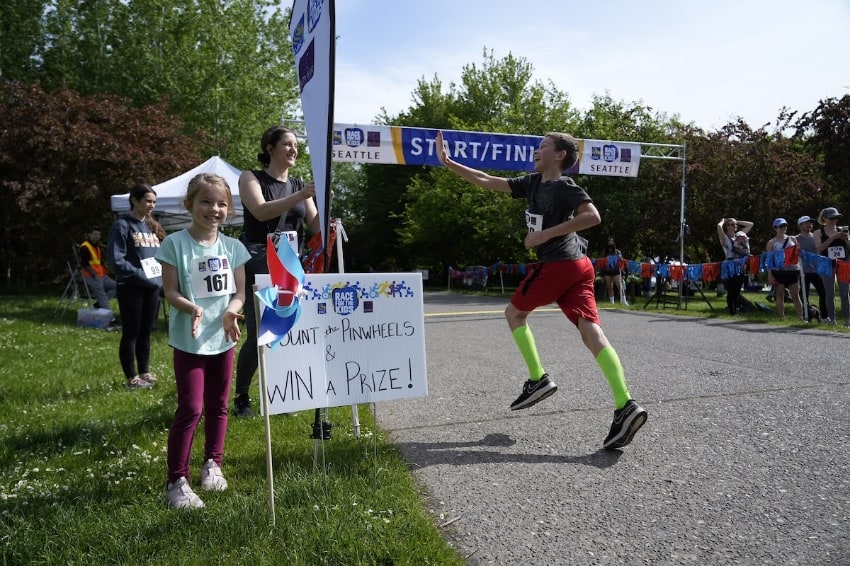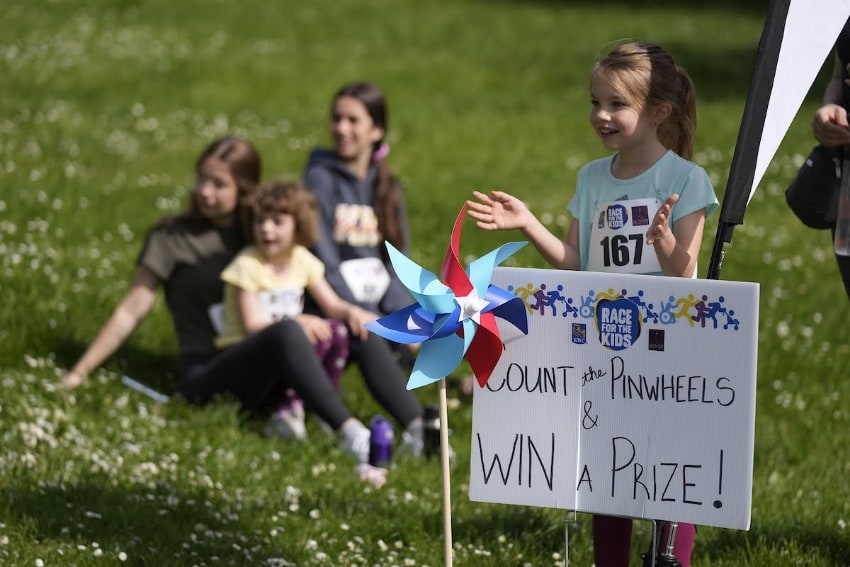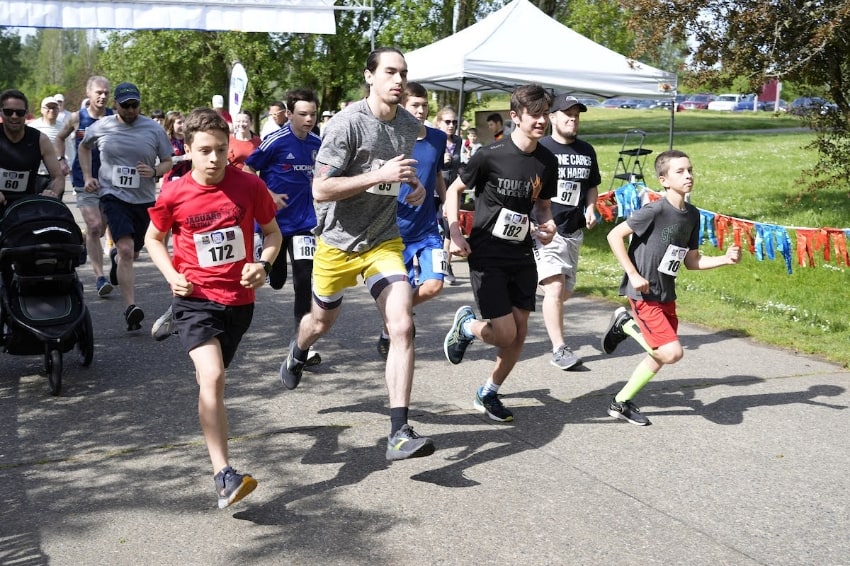 Fidelis Races for the Kids!
June 2nd, 2022 Fidelis participated in and sponsored the inaugural RBC Race for the Kids Seattle. It was an incredible event; we welcomed nearly 300 families, friends, and supporters!
Together we raised over $31,000 for the therapies, education, technology, and Support services that will help the Boyer families thrive!
---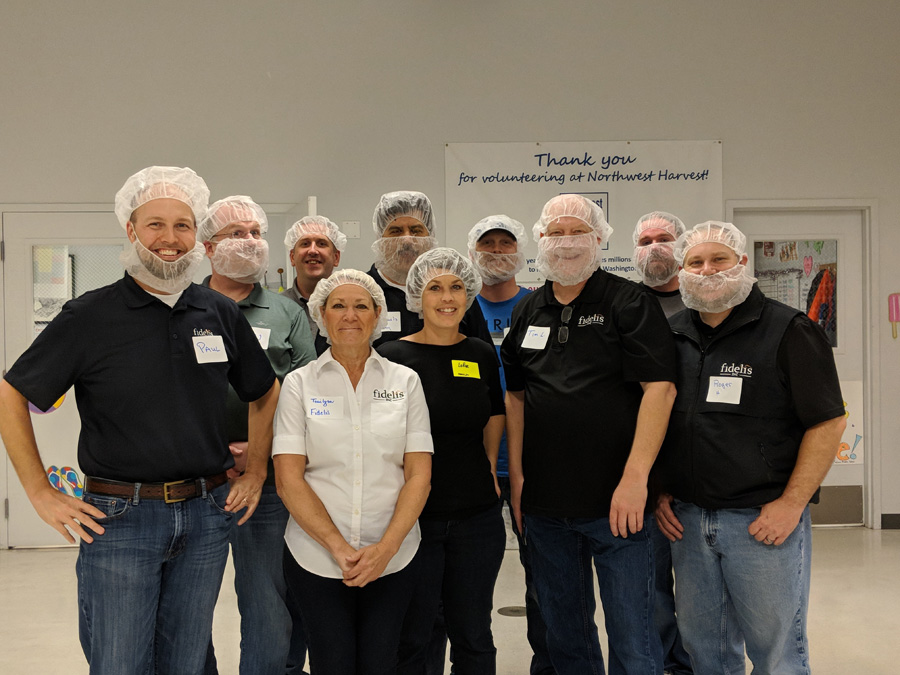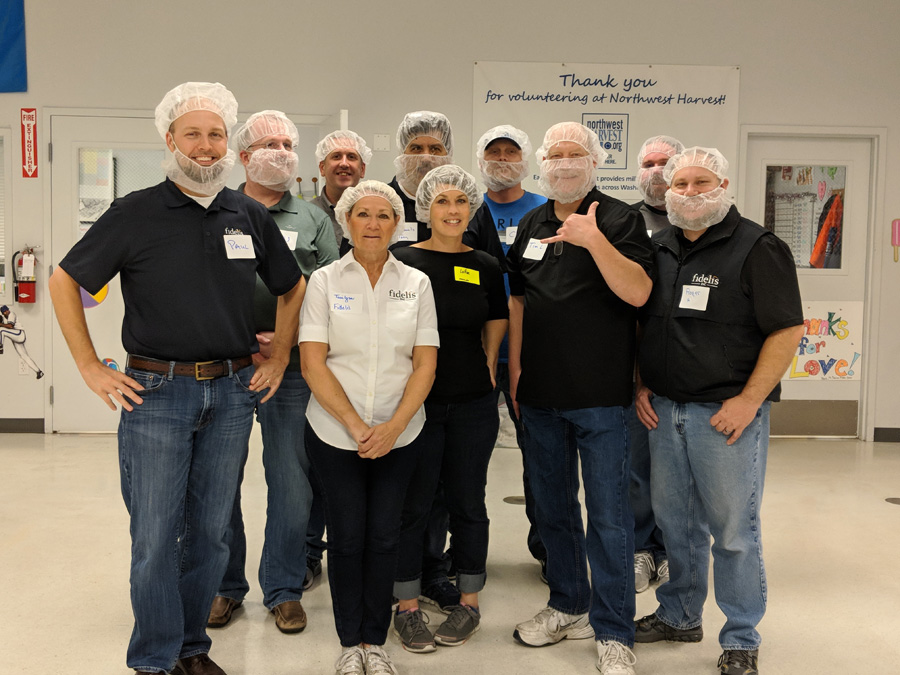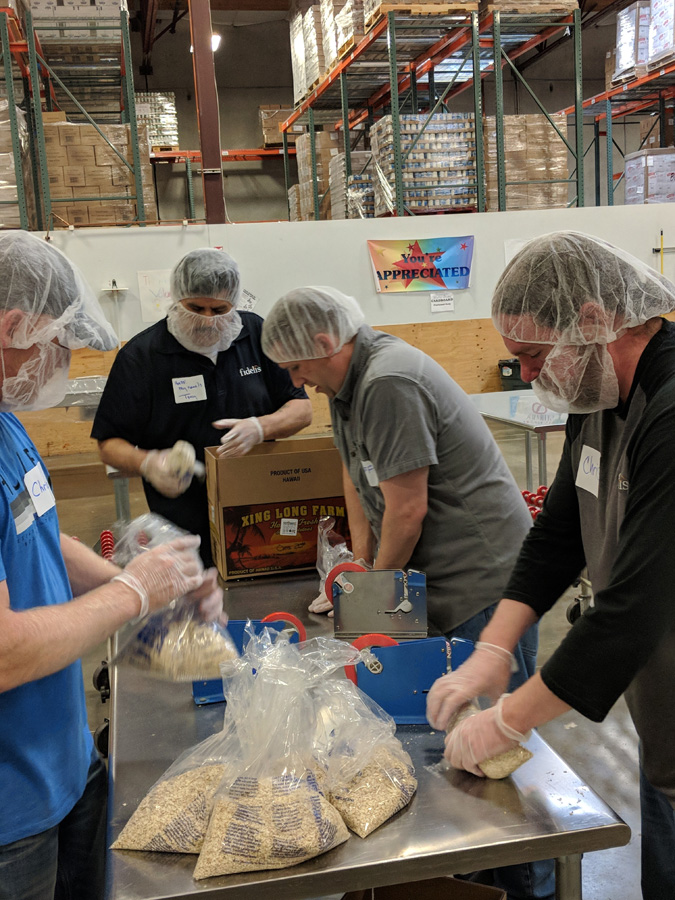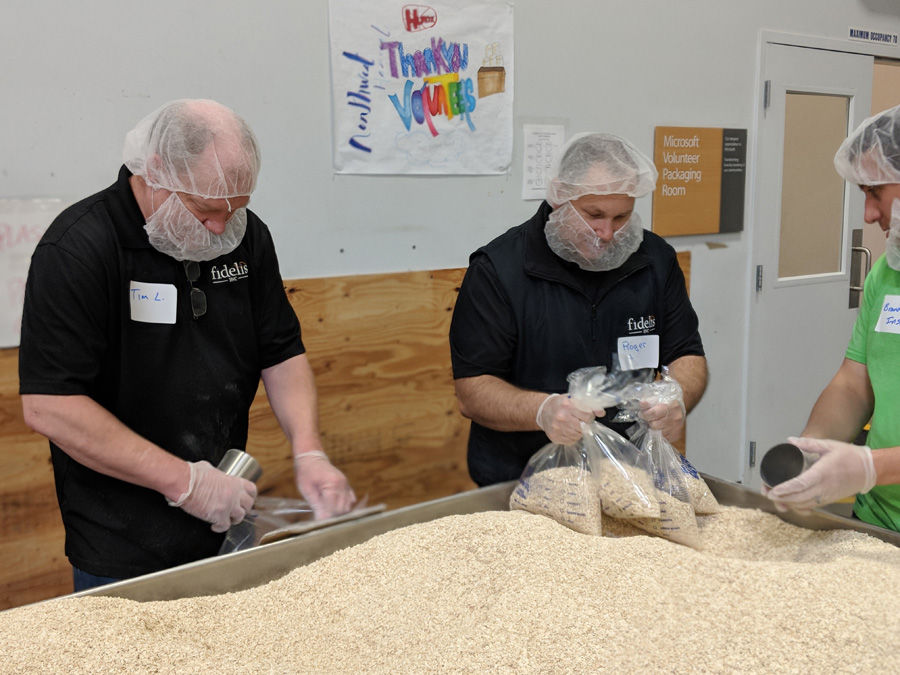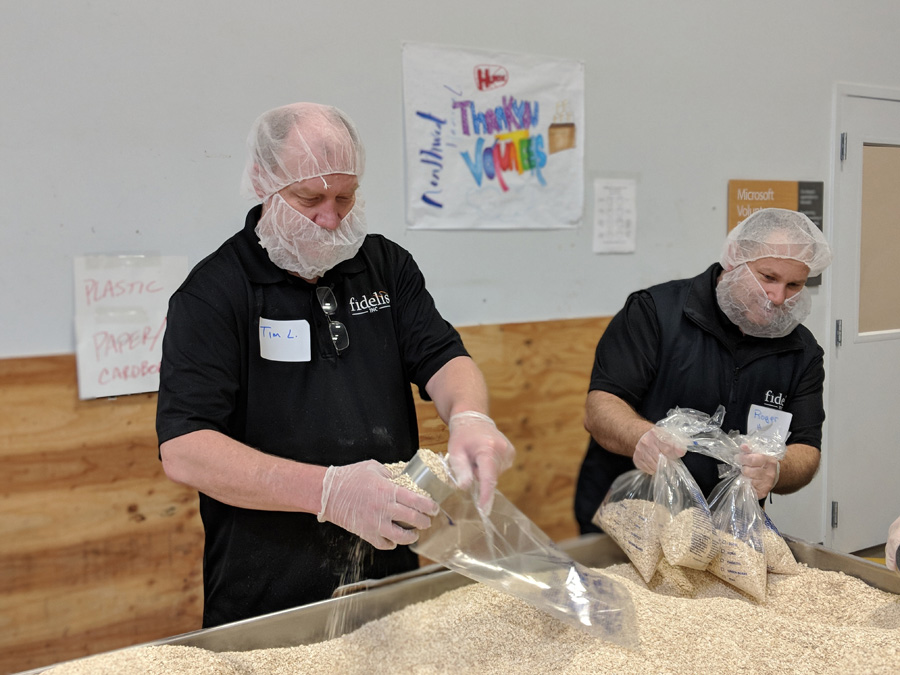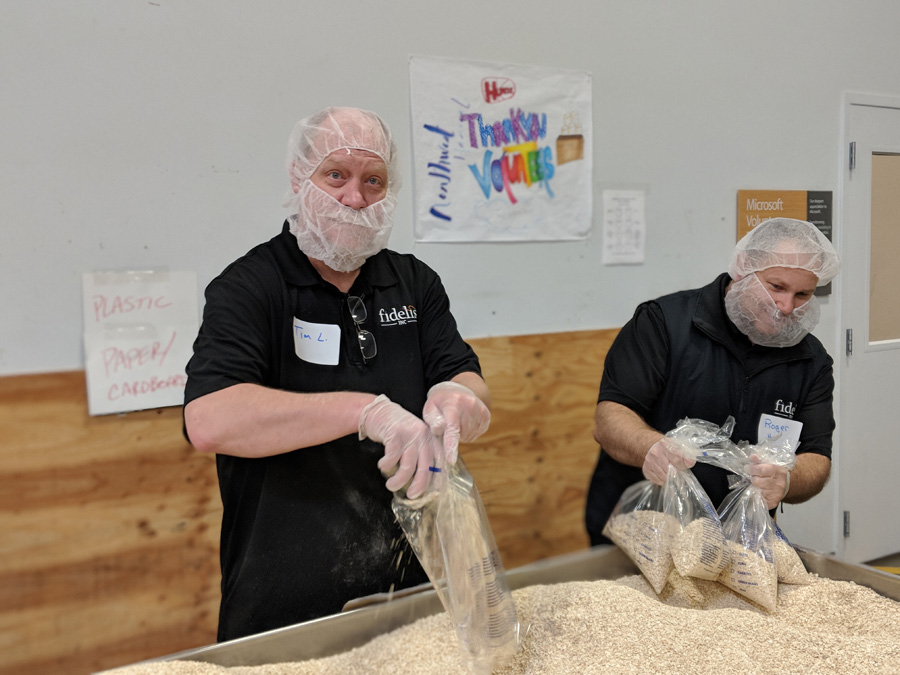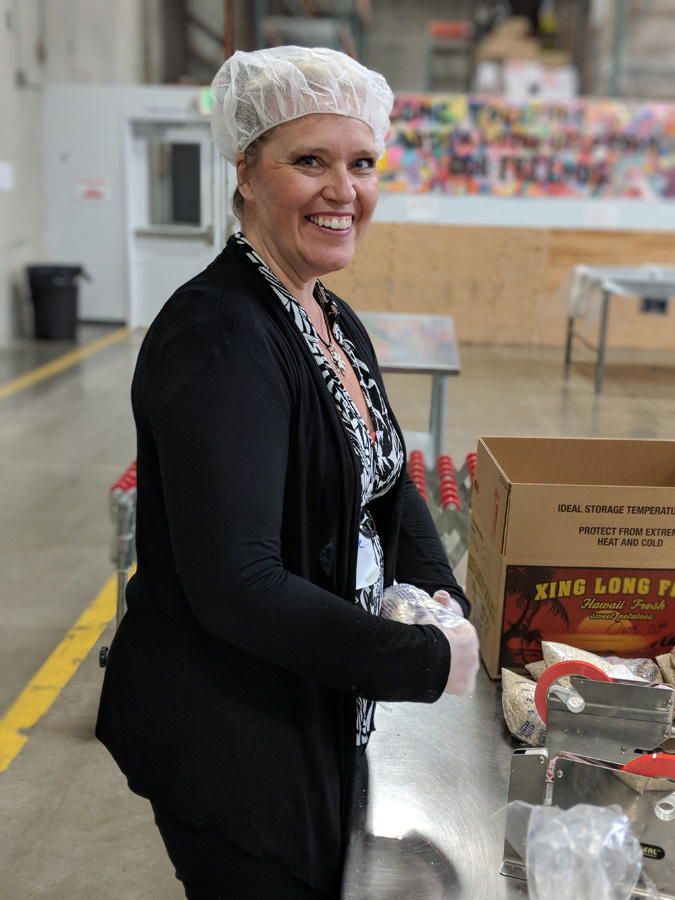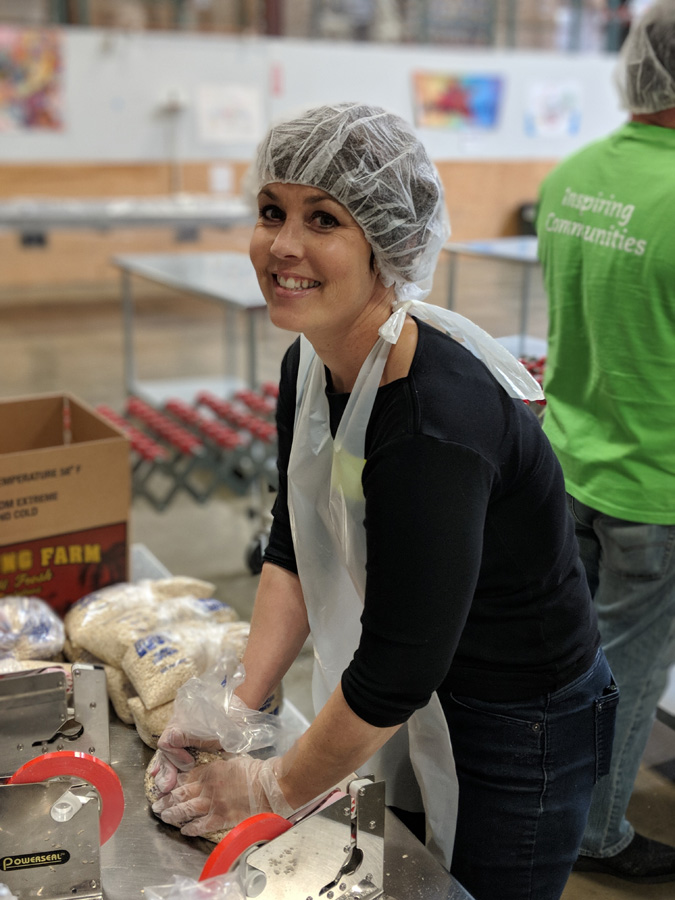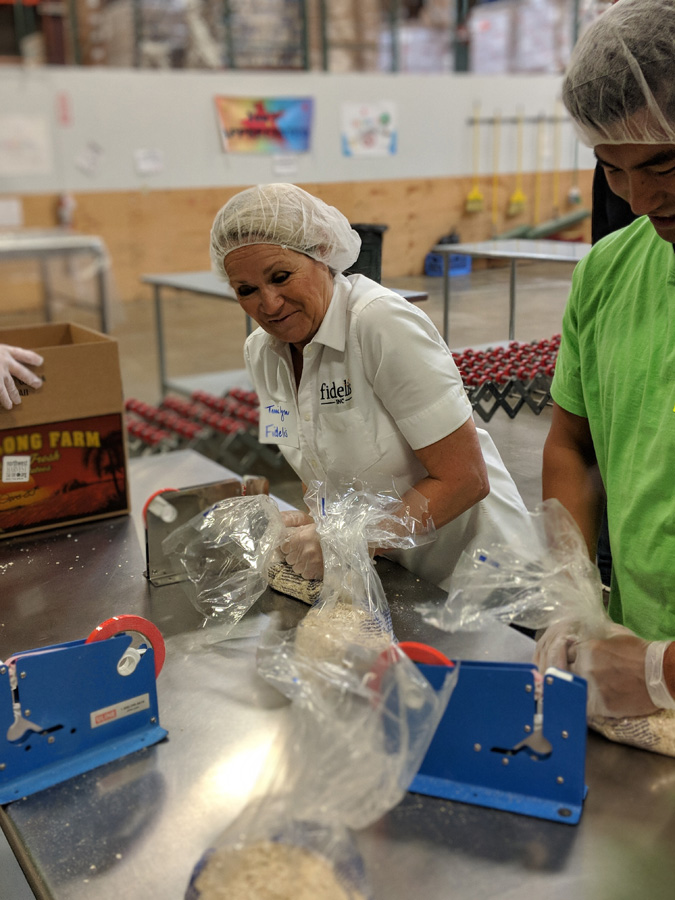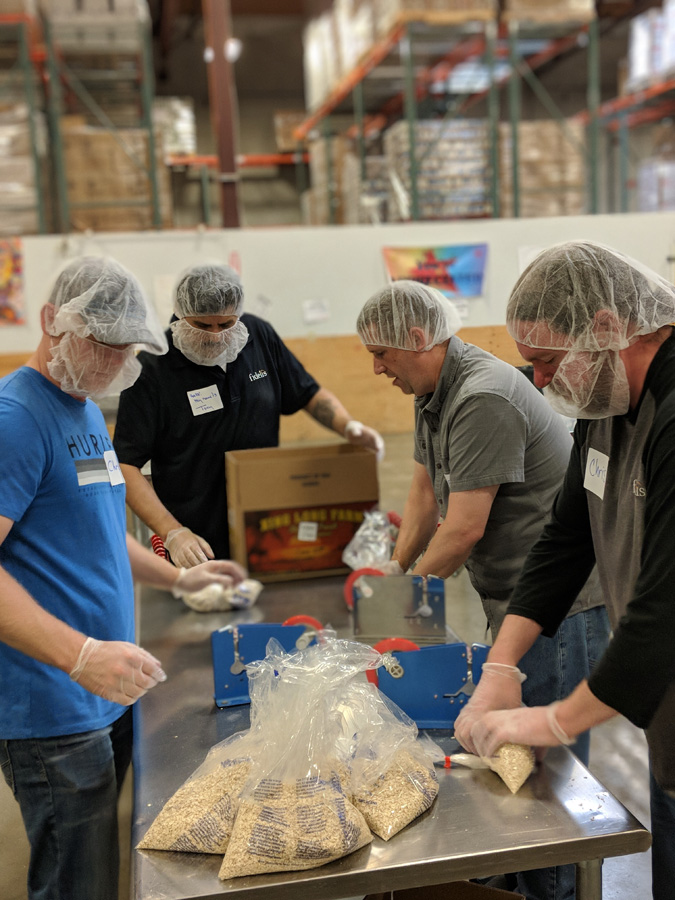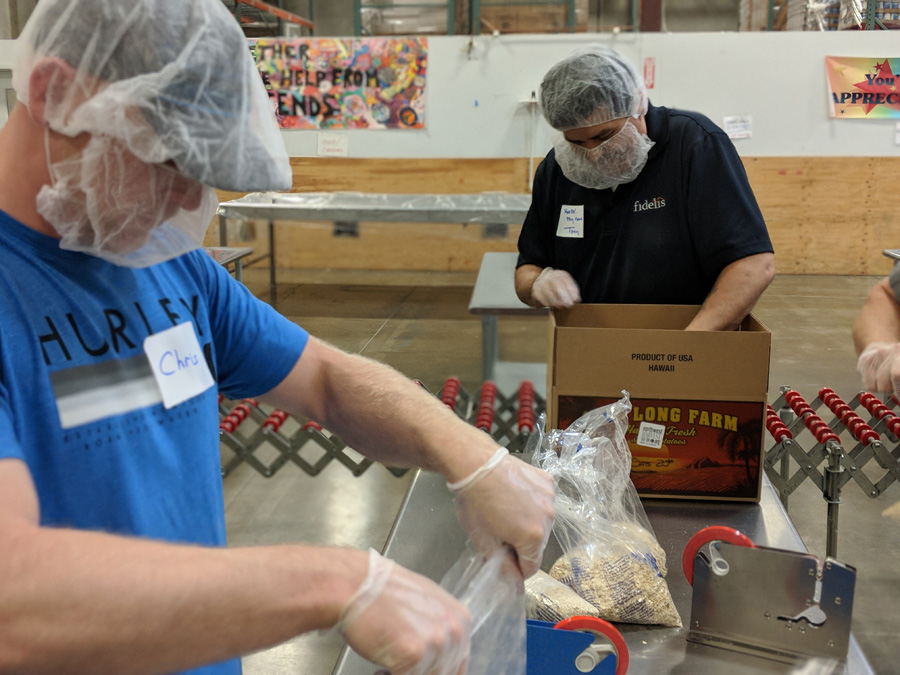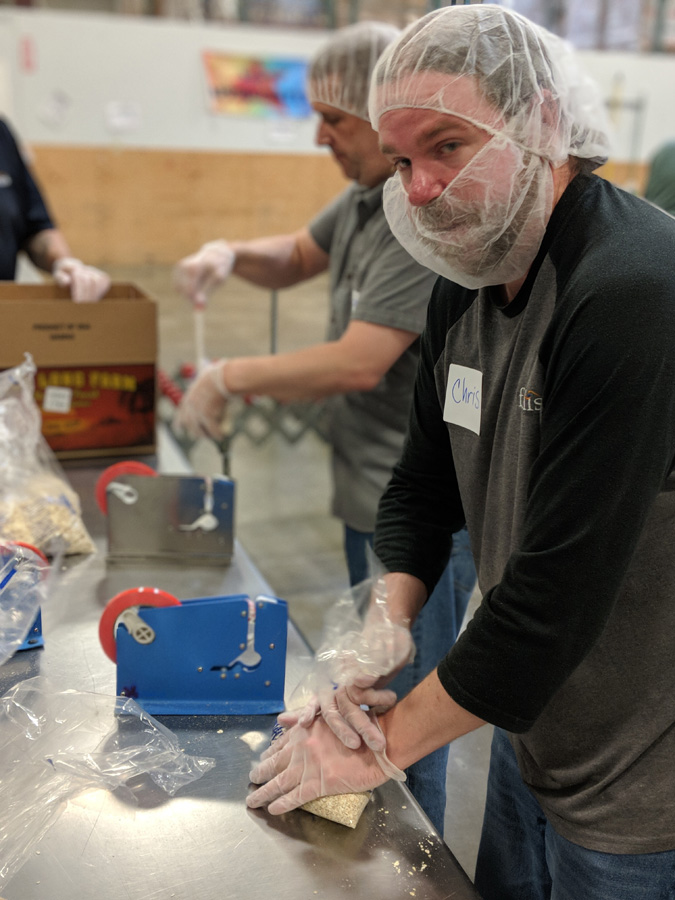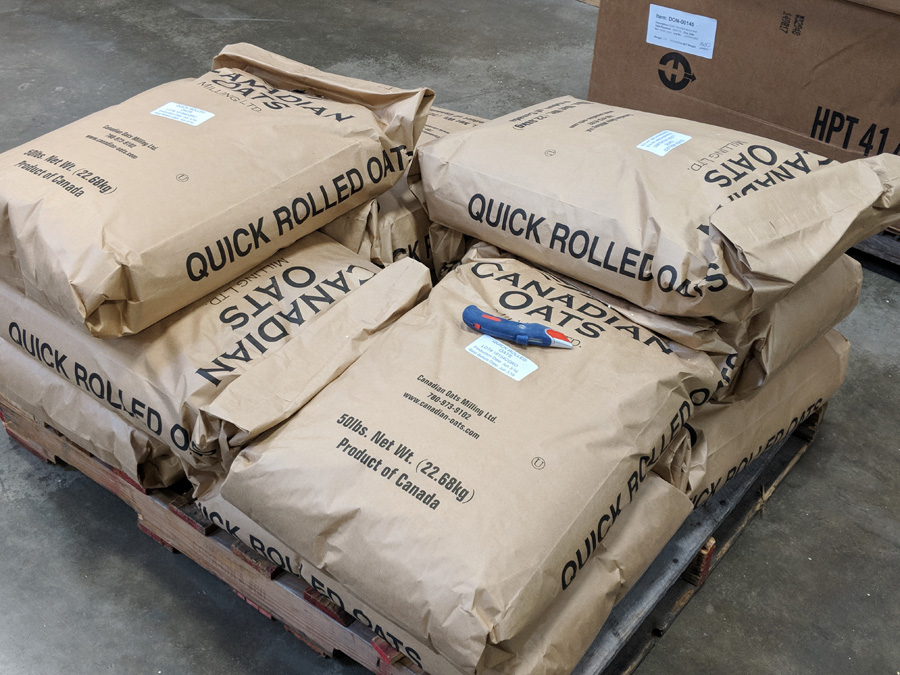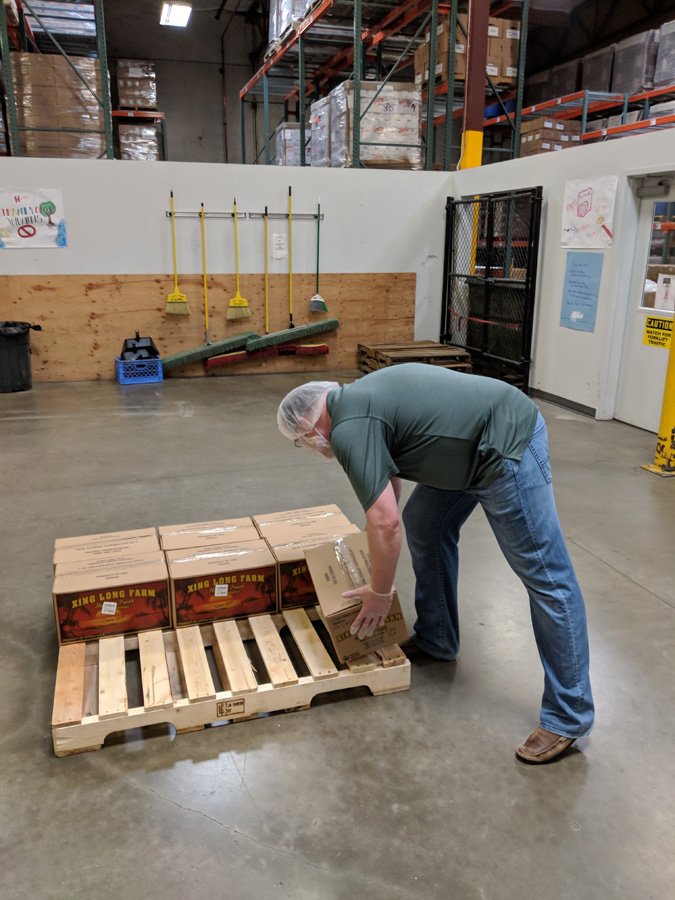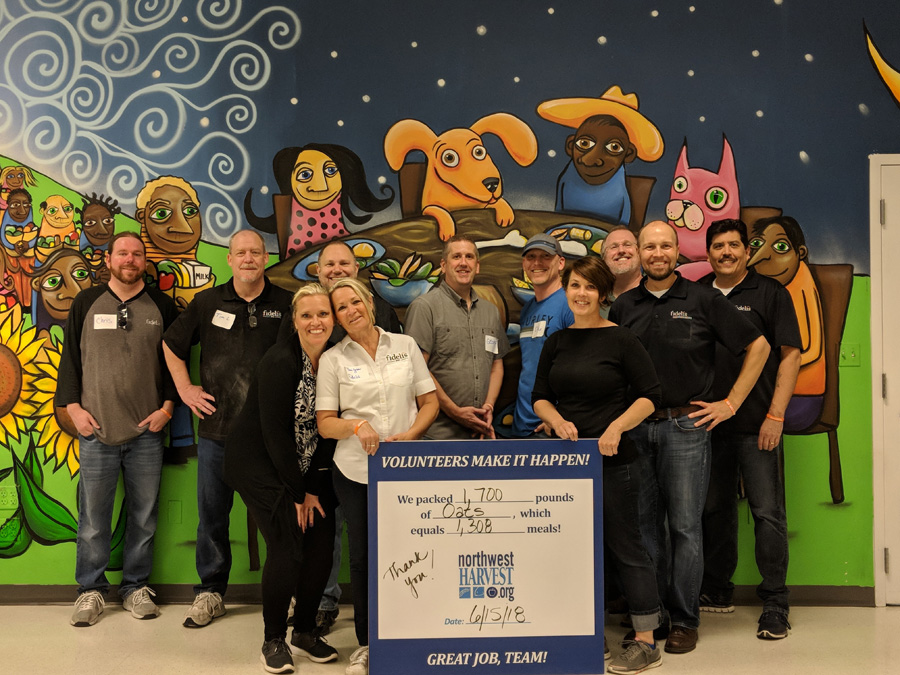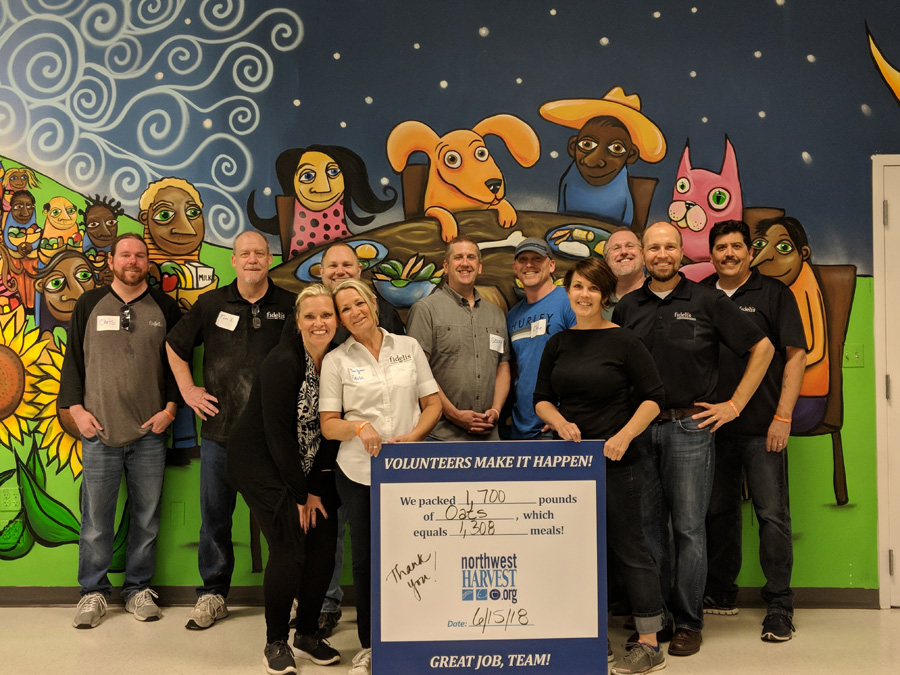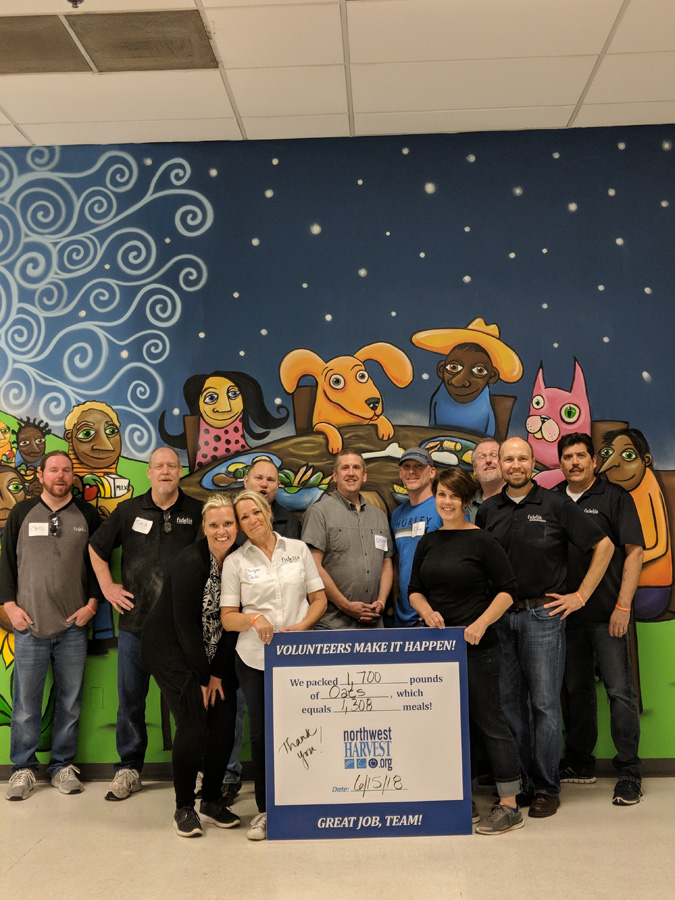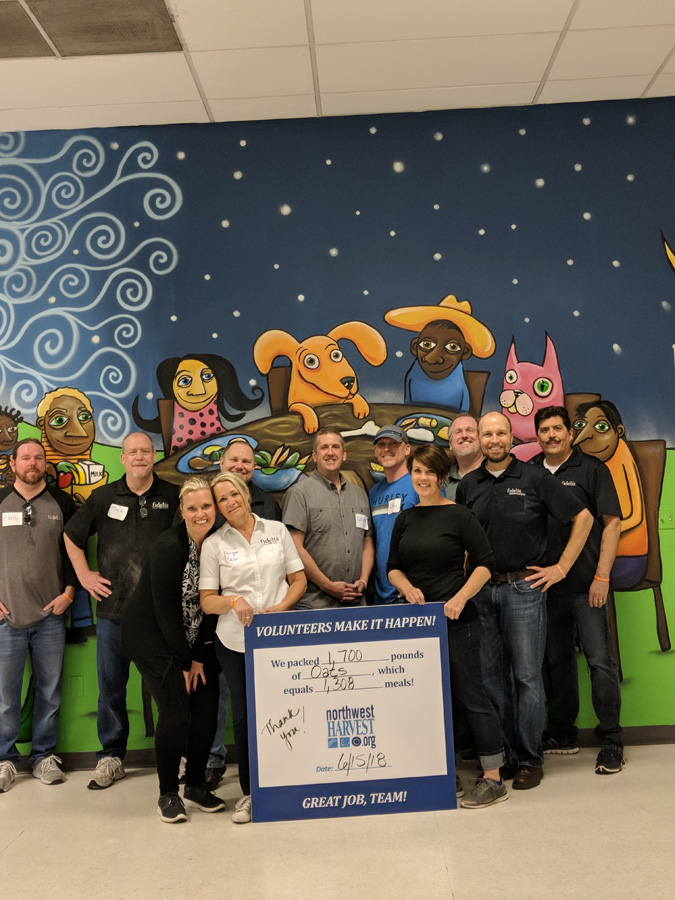 Fidelis gives back by packaging meals for the Northwest Harvest
Northwest Harvest mission in leading the fight for hungry people statewide to have access to nutritious food while respecting their dignity and promoting good health. Our shared vision is ending hunger in Washington. Northwest Harvest is the only nonprofit food bank distributor operating statewide in Washington with a network of 375 food banks, meal programs, and high-need schools. Through this network, we provide nearly 2 million meals every month.
---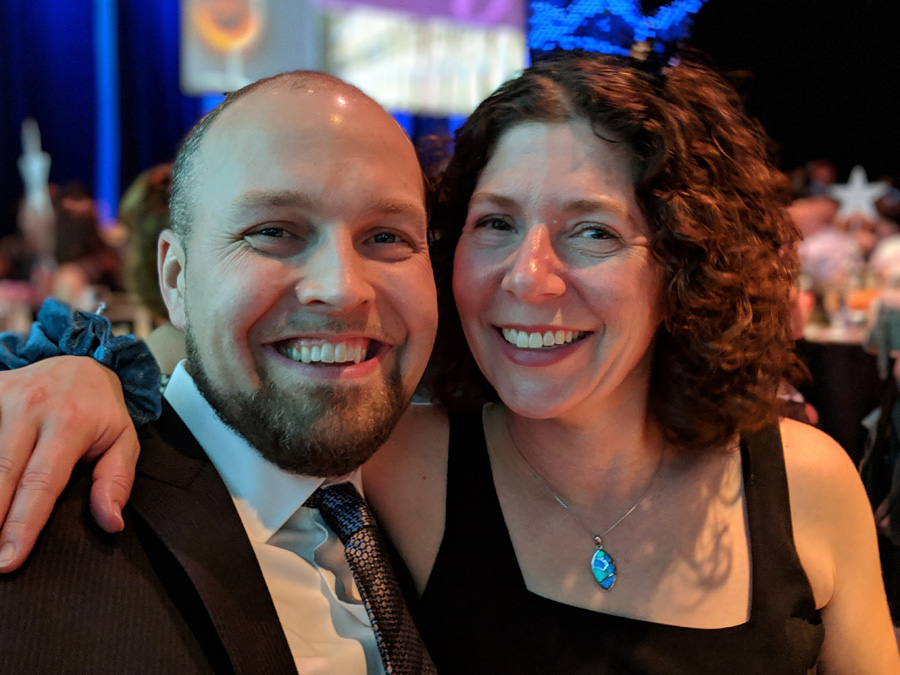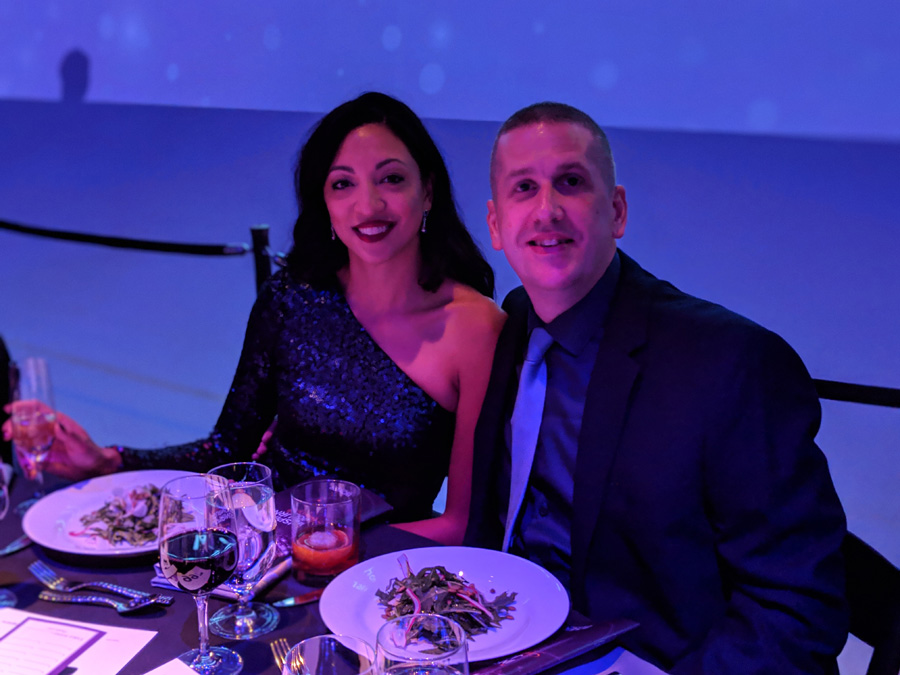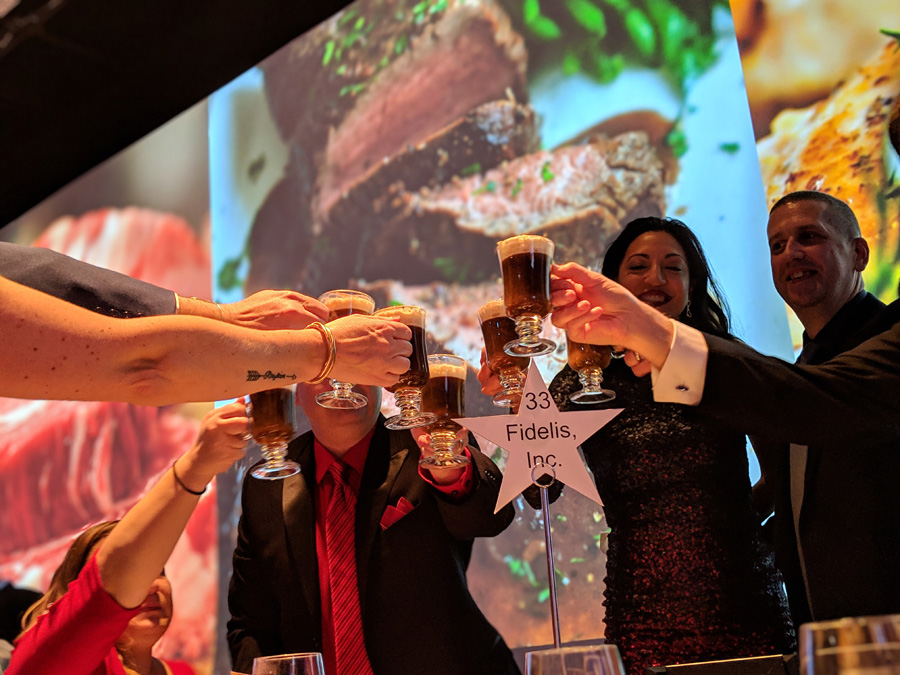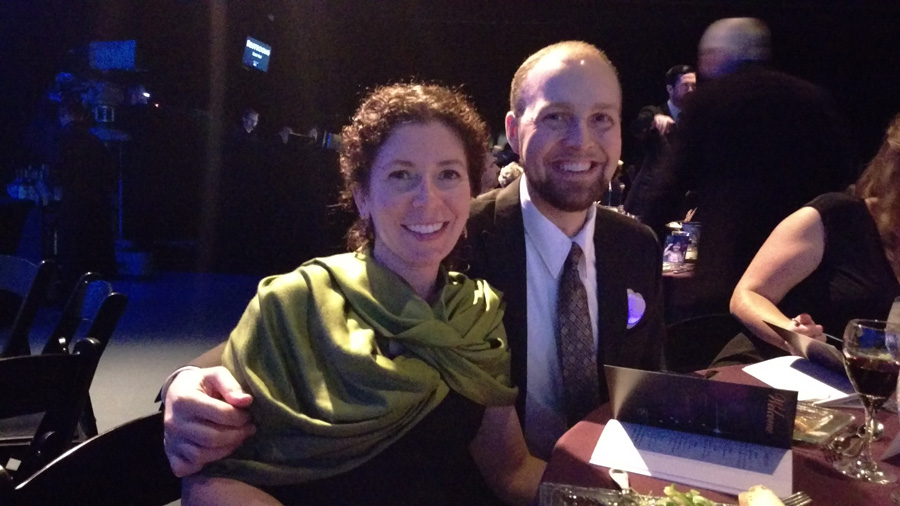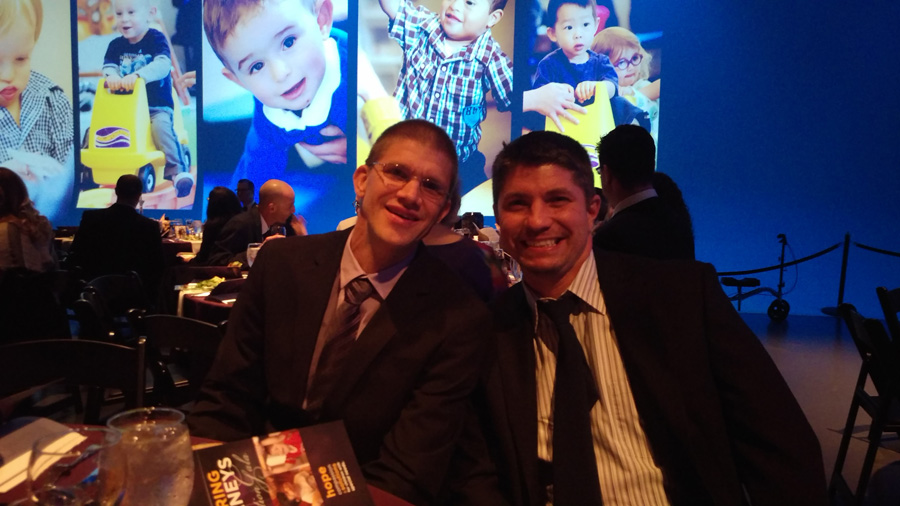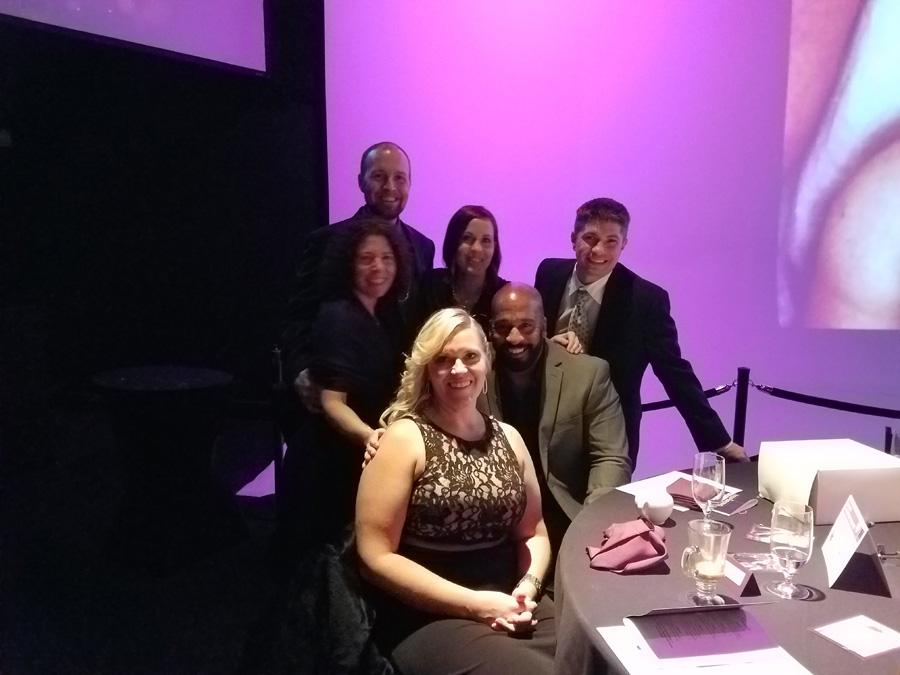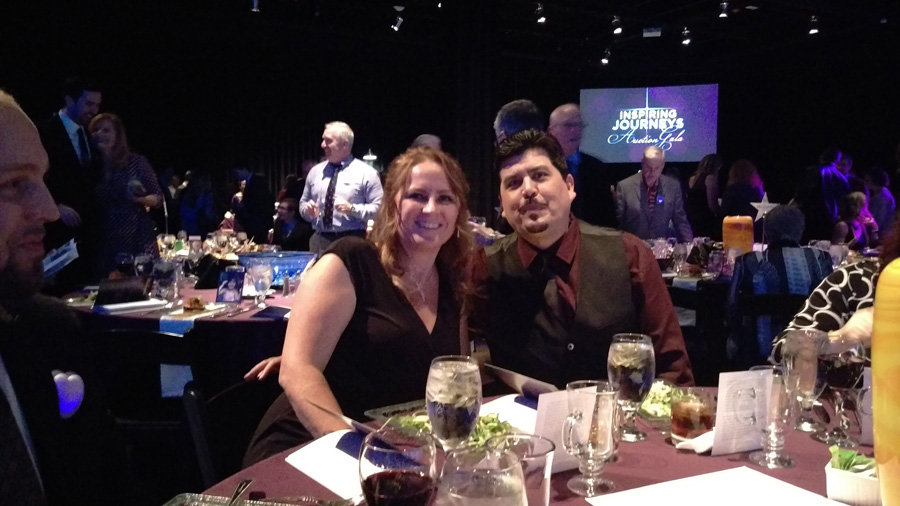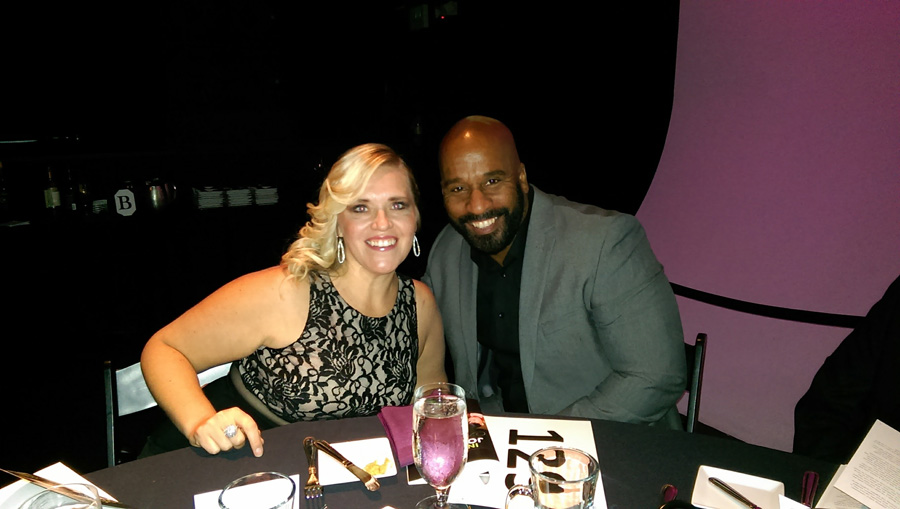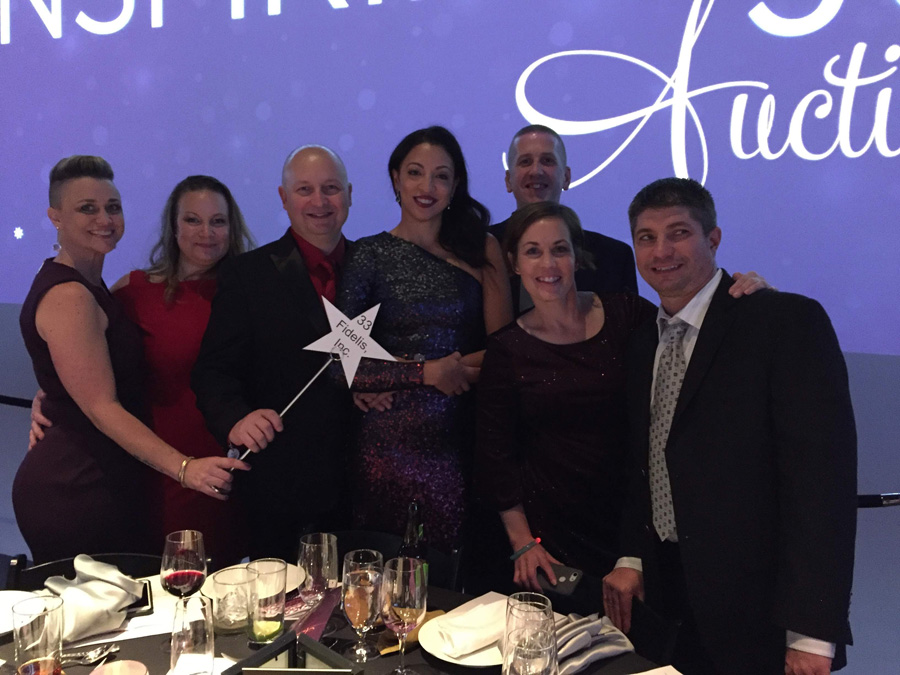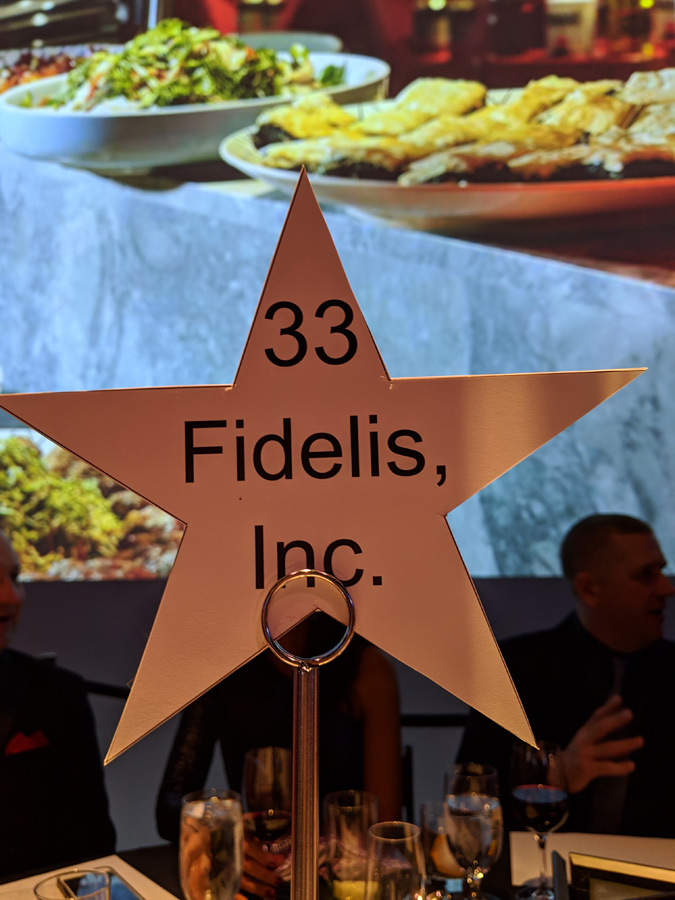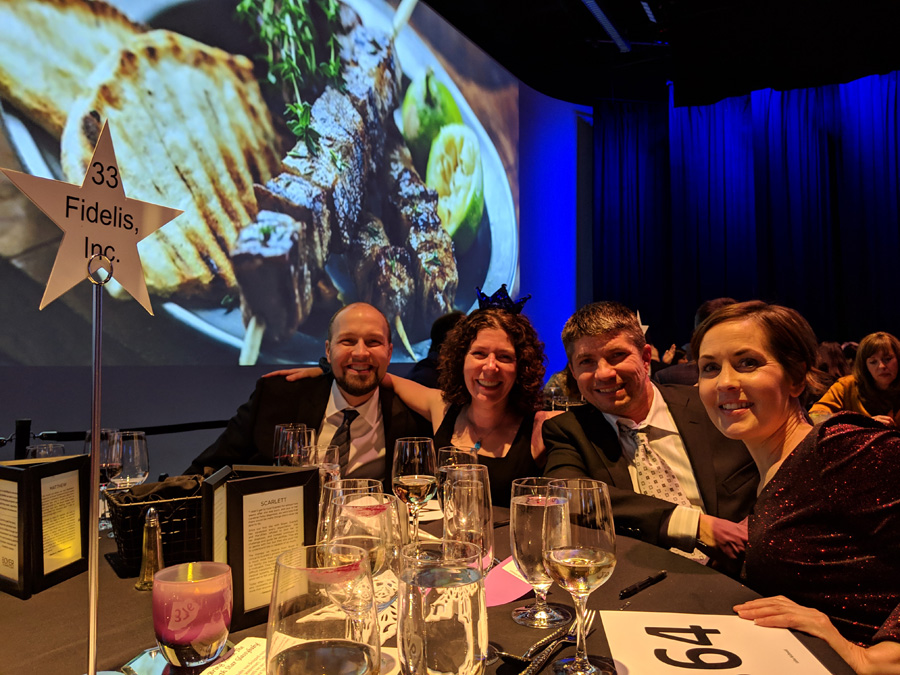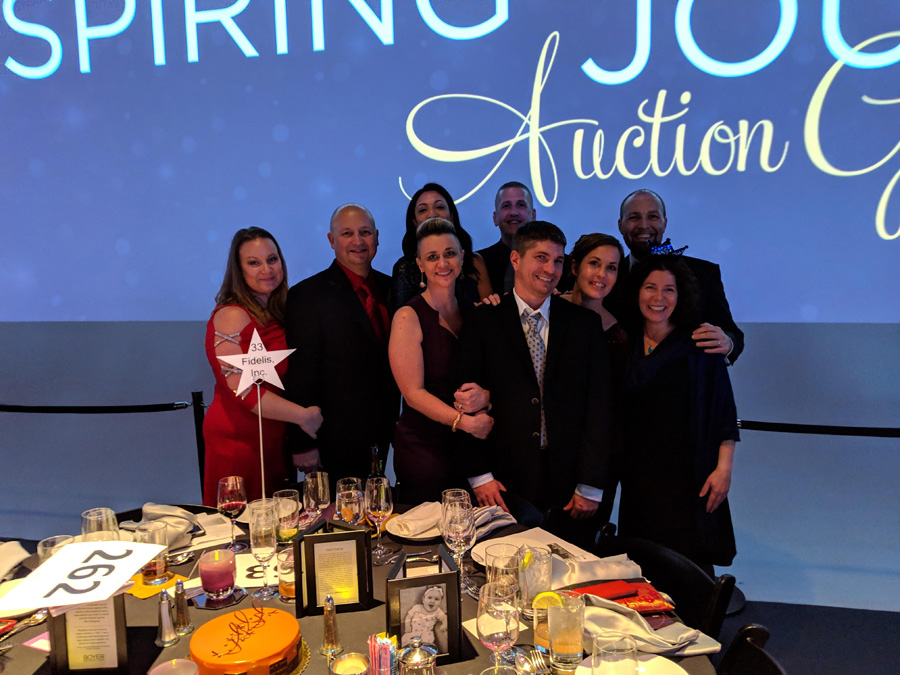 Boyer Inspiring Journeys Sponsored by Fidelis
Fidelis has sponsored Boyer's annual fundraising dinner and auction since 2012.
Boyer is the largest provider of early intervention services in Seattle for children age birth to three with disabilities and developmental delays, serving more than 1,200 children annually. Boyer's vision is that all children – inclusive of their unique strengths and abilities – can live the happiest and healthiest lives possible.
The Inspiring Journeys Gala is Boyer's annual semi-formal fundraising dinner and auction. This special evening includes an elegant party, a cocktail reception, entertainment, silent auctions, and an exclusive live auction.
---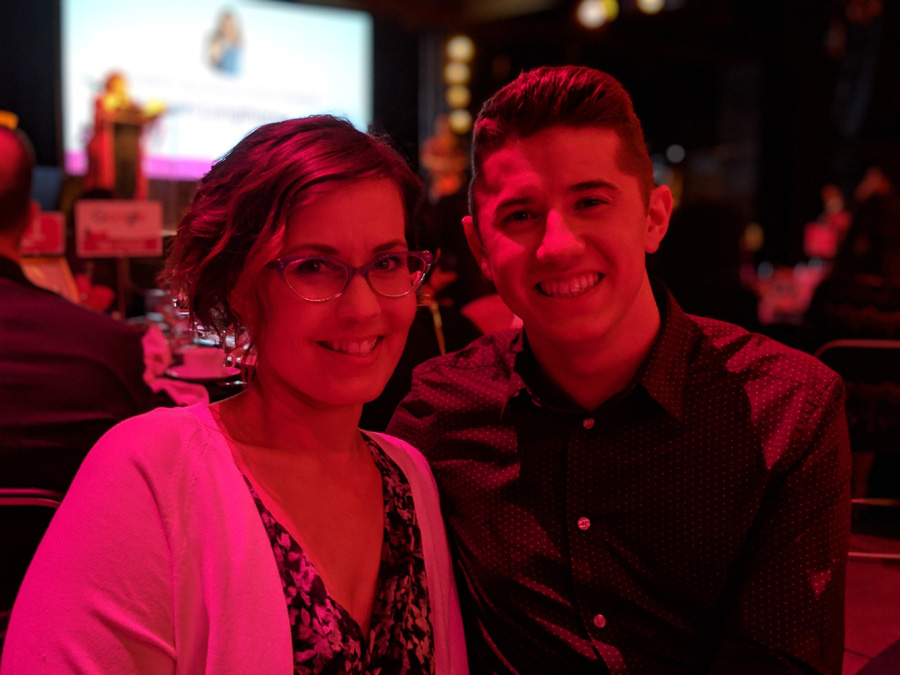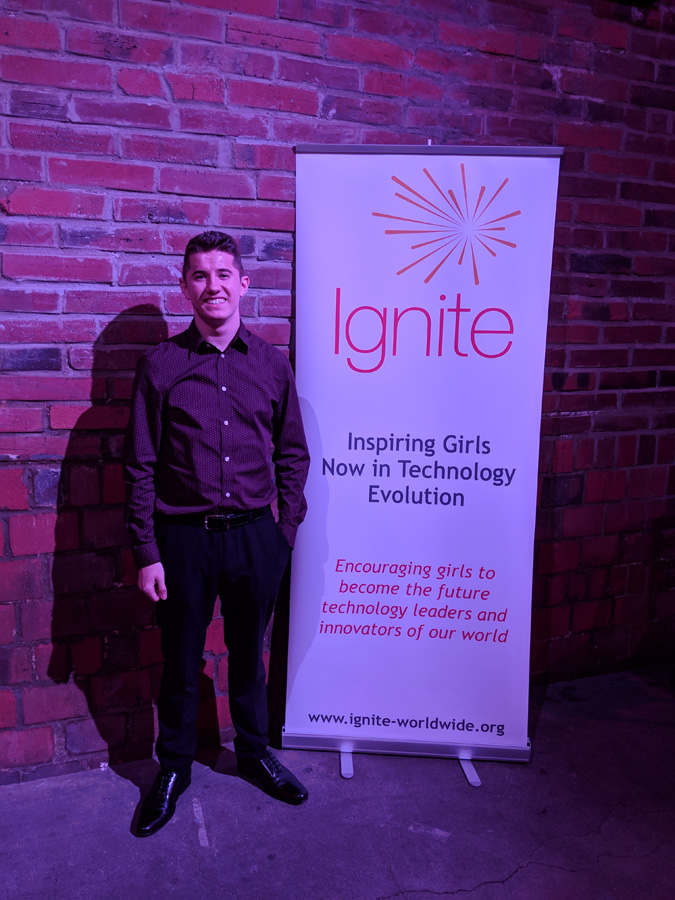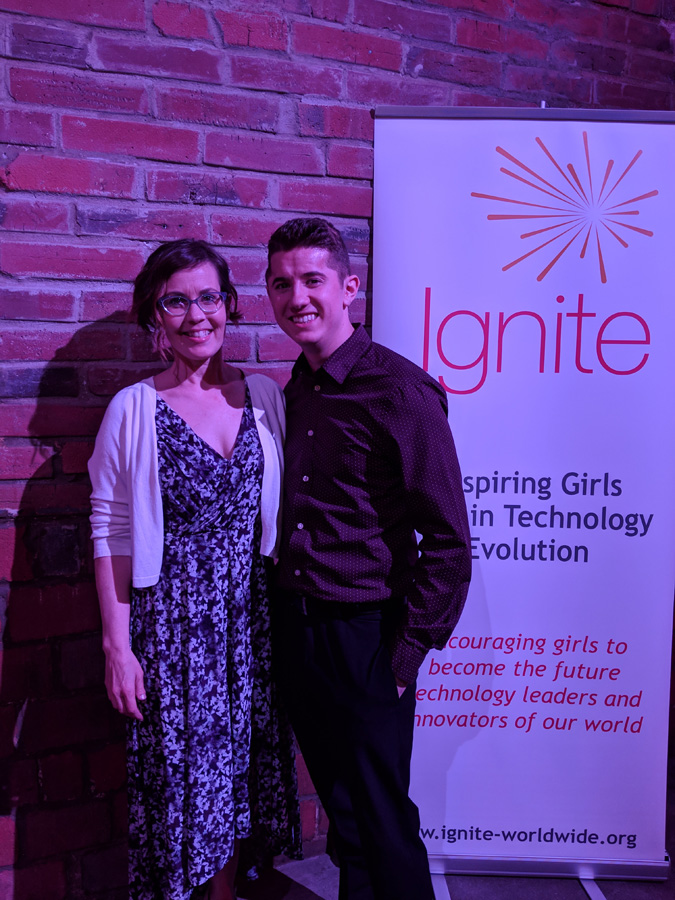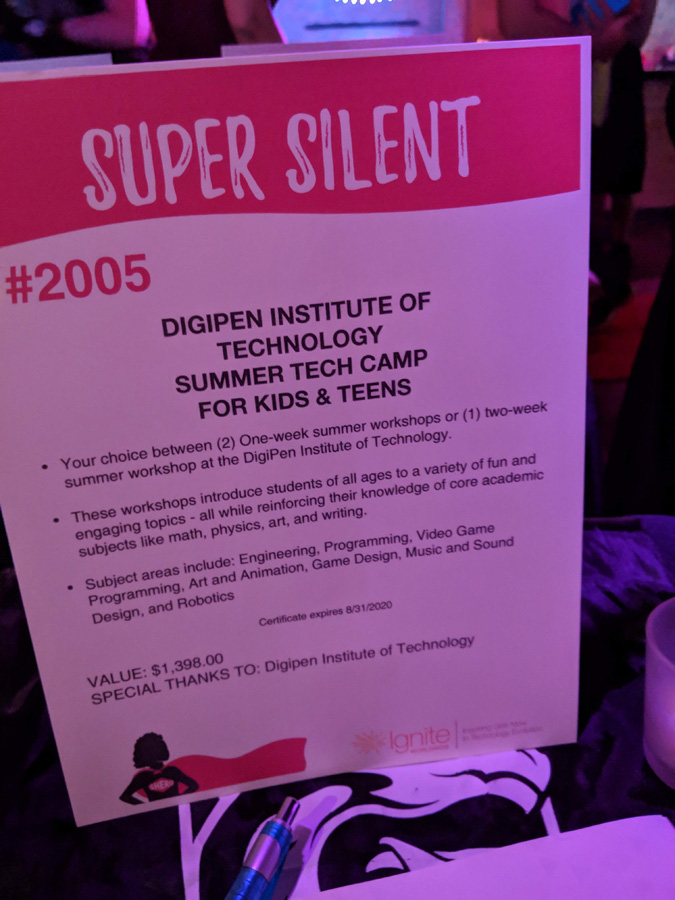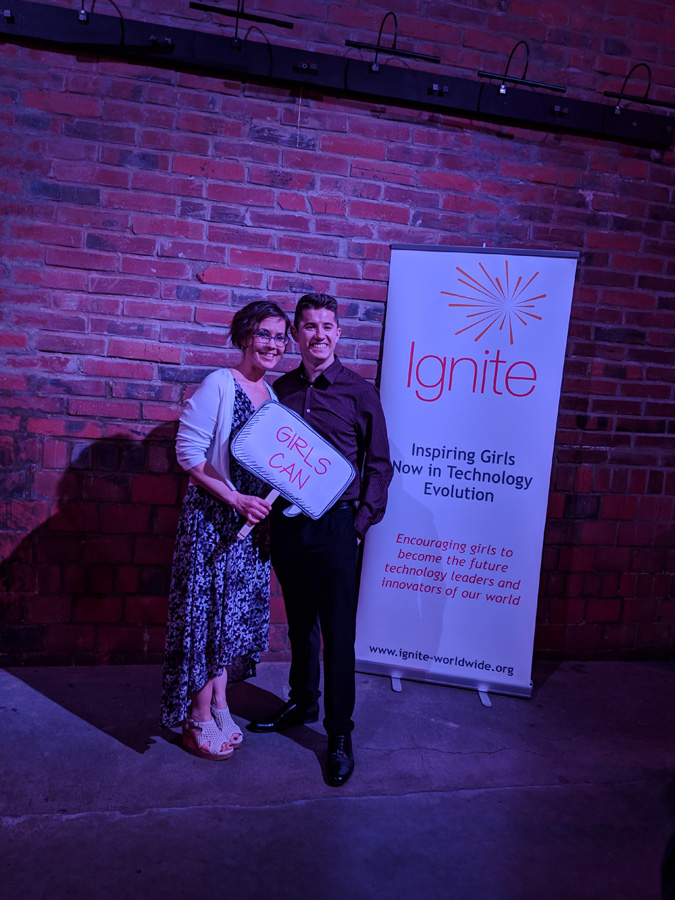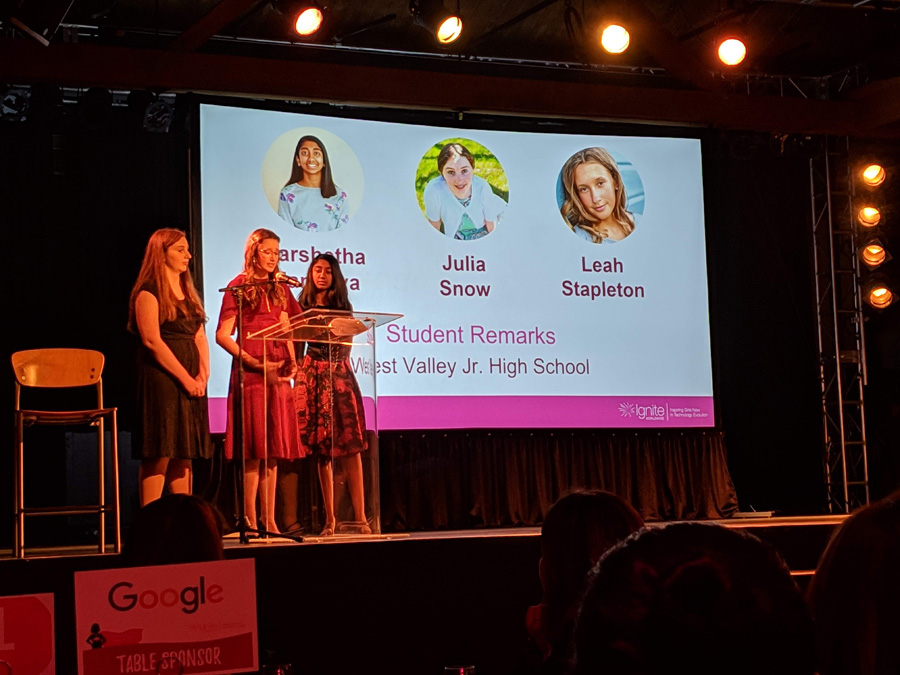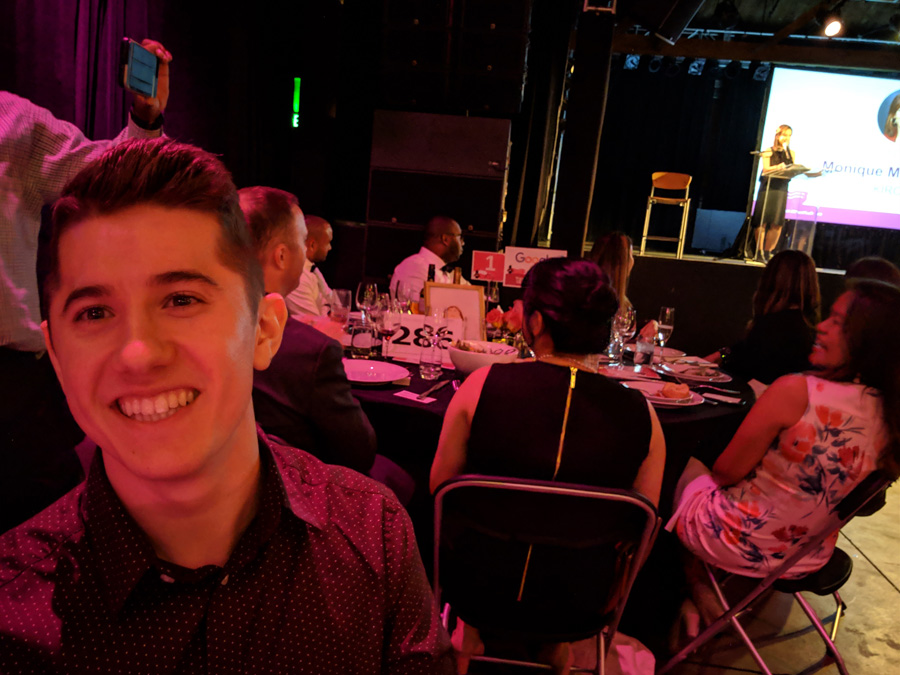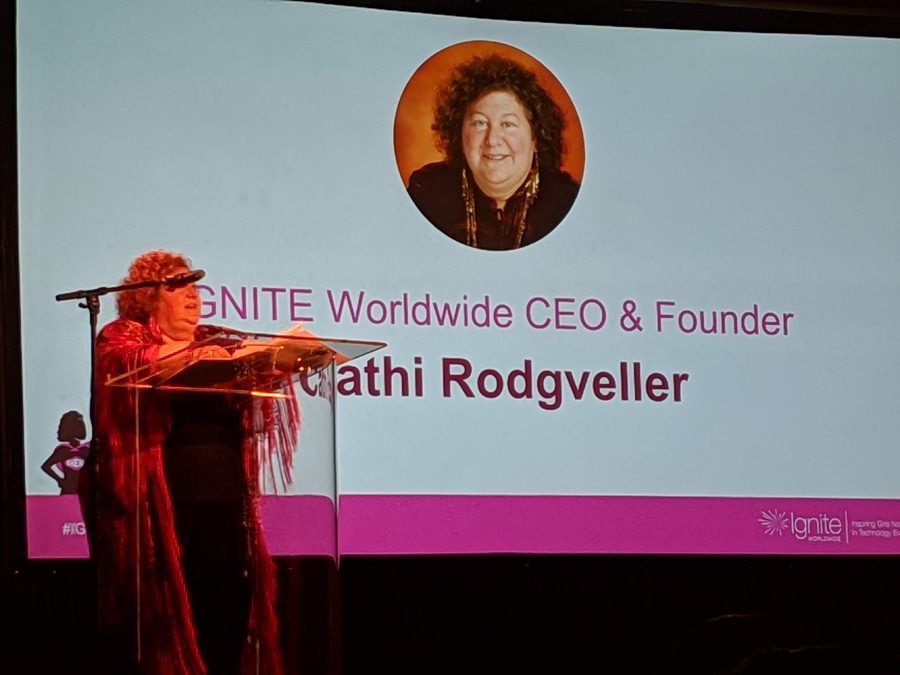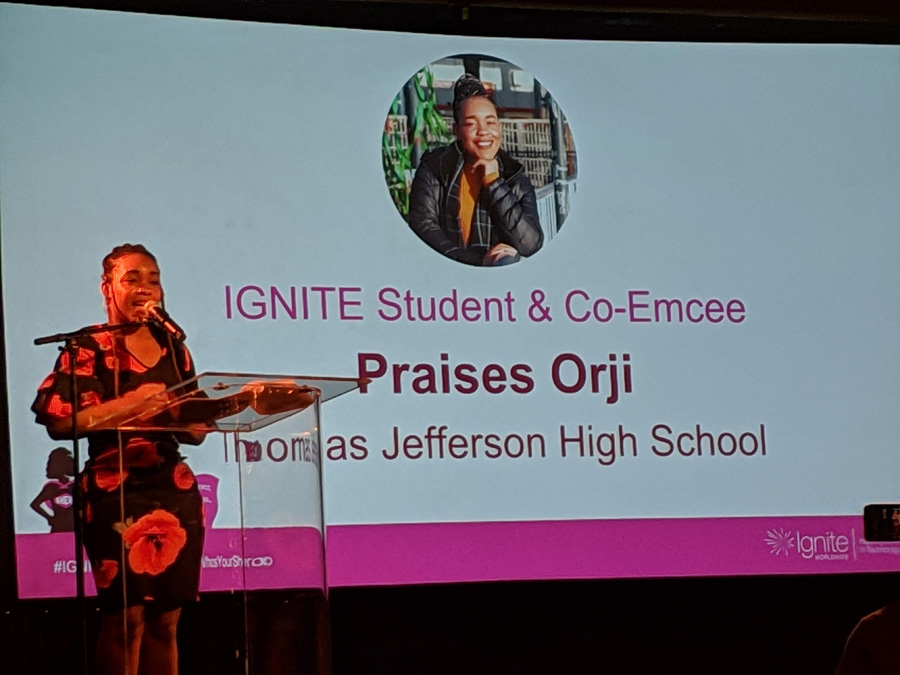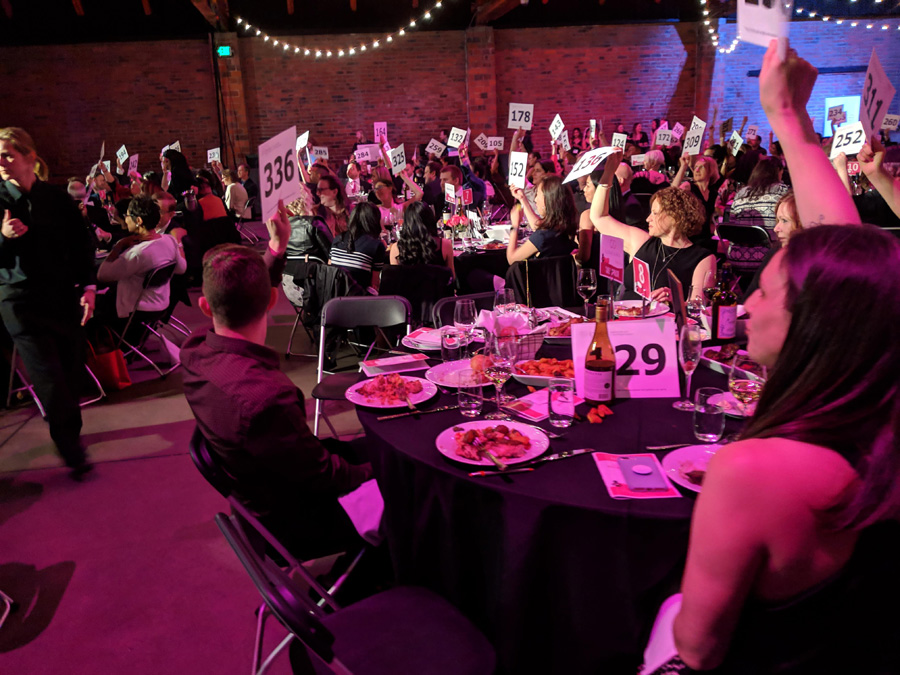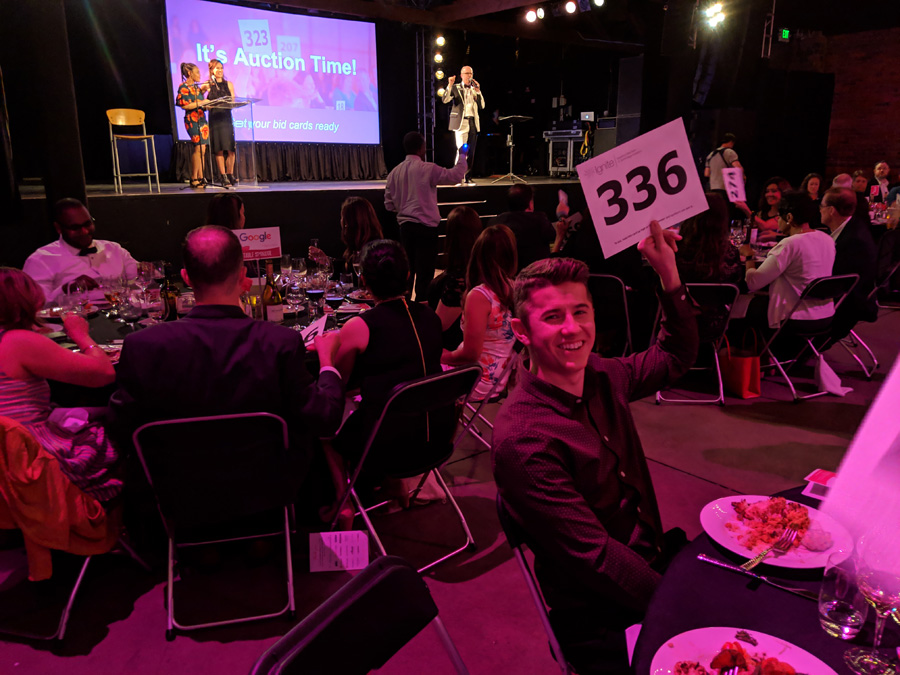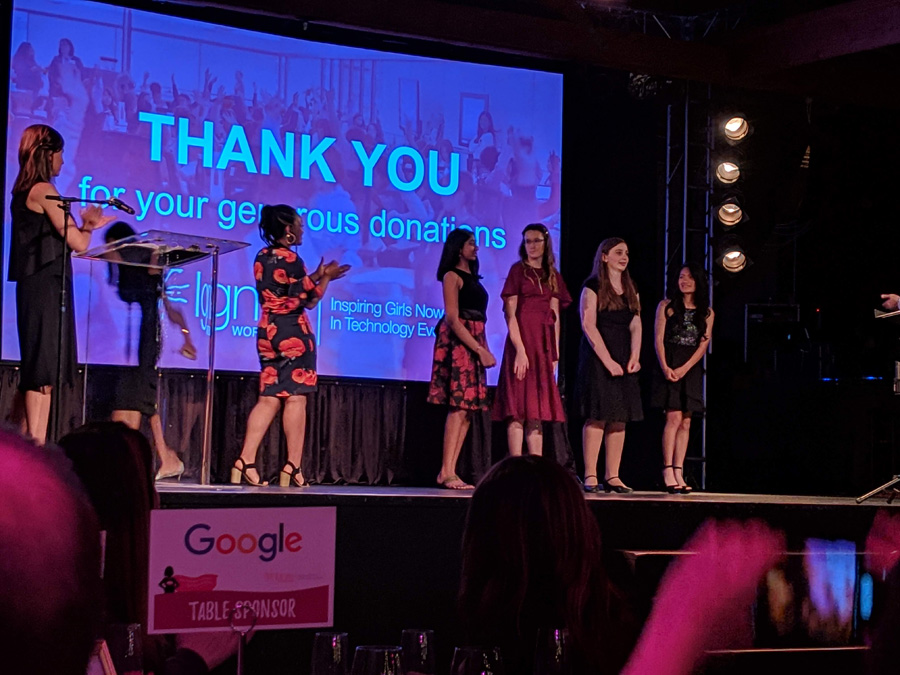 Ignite - Inspiring Girls in Technology Evolution
IGNITE - Inspiring Girls in Technology Evolution
This year we discovered a fantastic organization that is right up our alley. We had a great time attending their annual fundraiser and donating to their auction.
IGNITE's mission is to create opportunities to spark girls' excitement about technology careers and inspire them to new possibilities. IGNITE lights them up. Self-identifying girls and non-binary students in grades K-12, and college from all backgrounds interact with professional women in technology careers during the school day. Young women and non-binary students glimpse themselves as innovators and entrepreneurs through stories of successful women who work and live in their communities. Working with teachers, IGNITE increases girls and non-binary students interest and participation in computer science and engineering classes.
---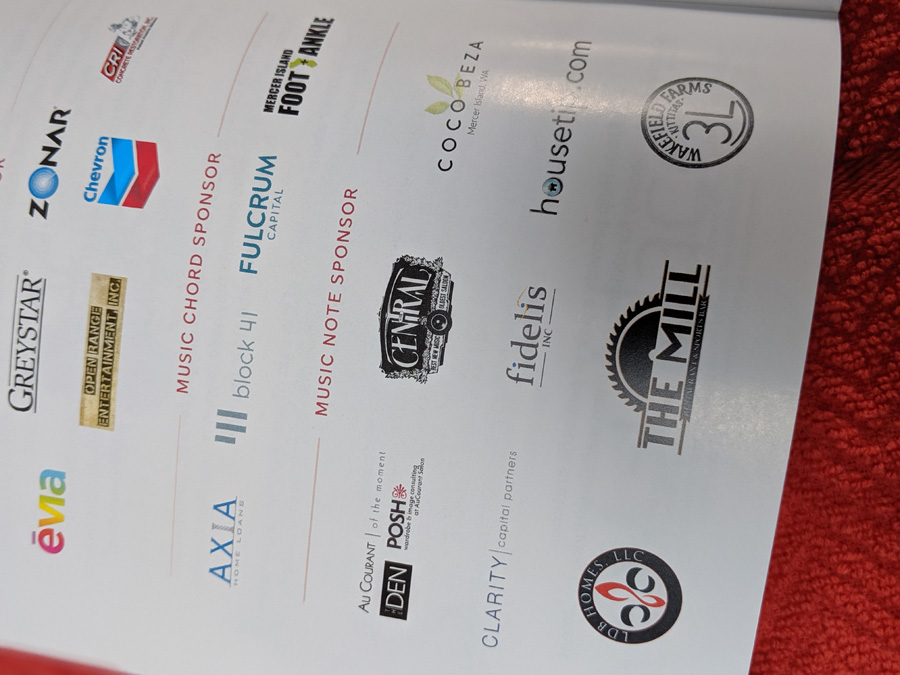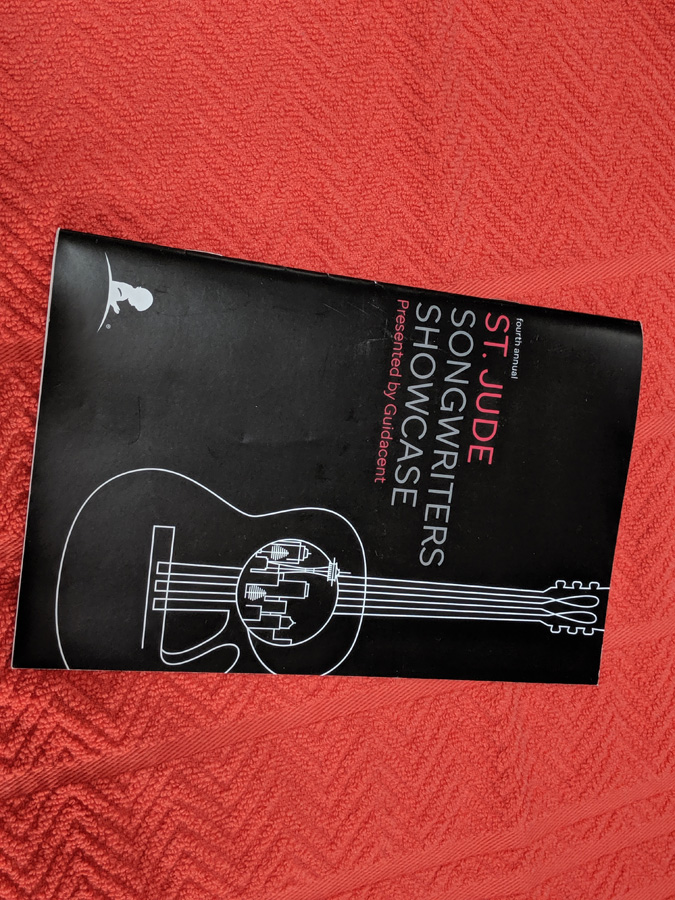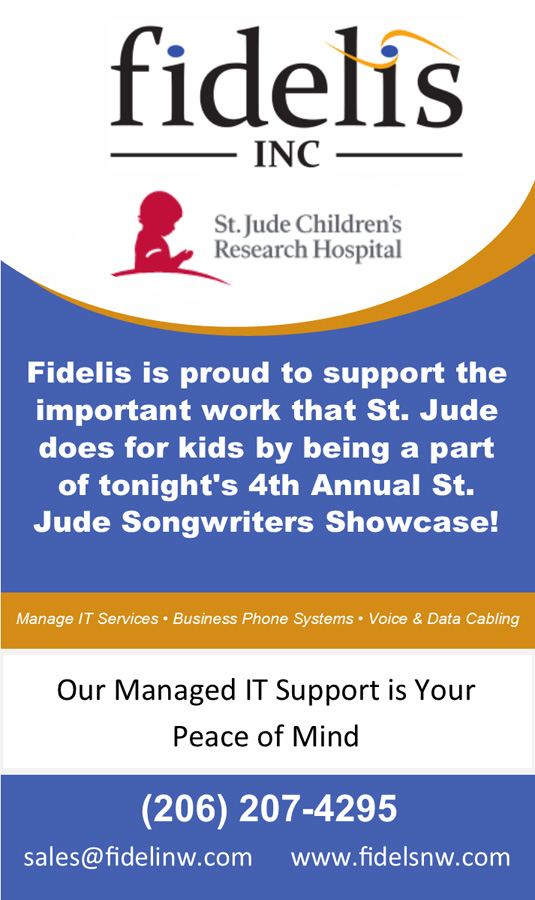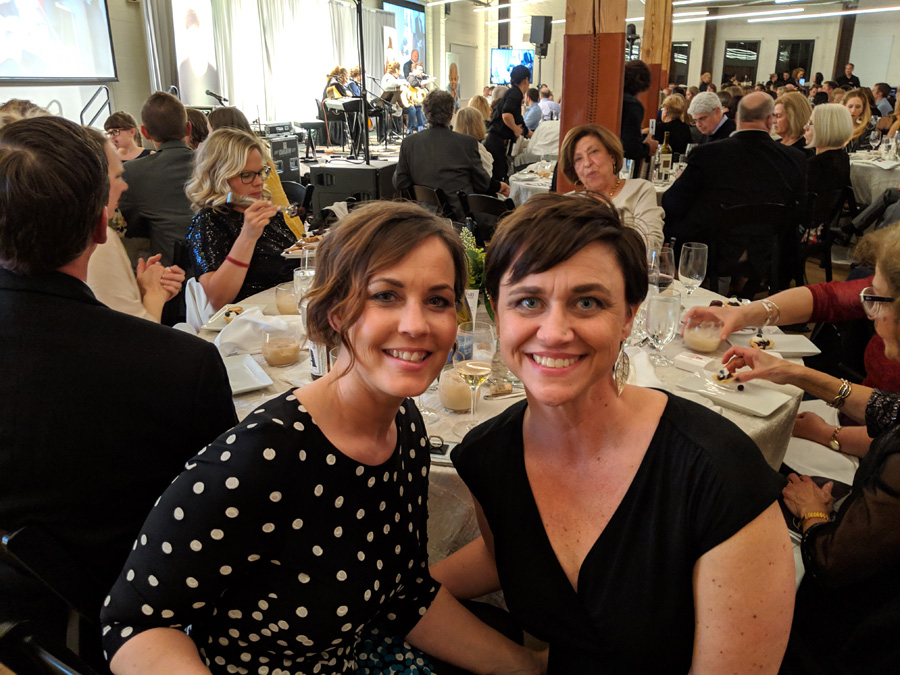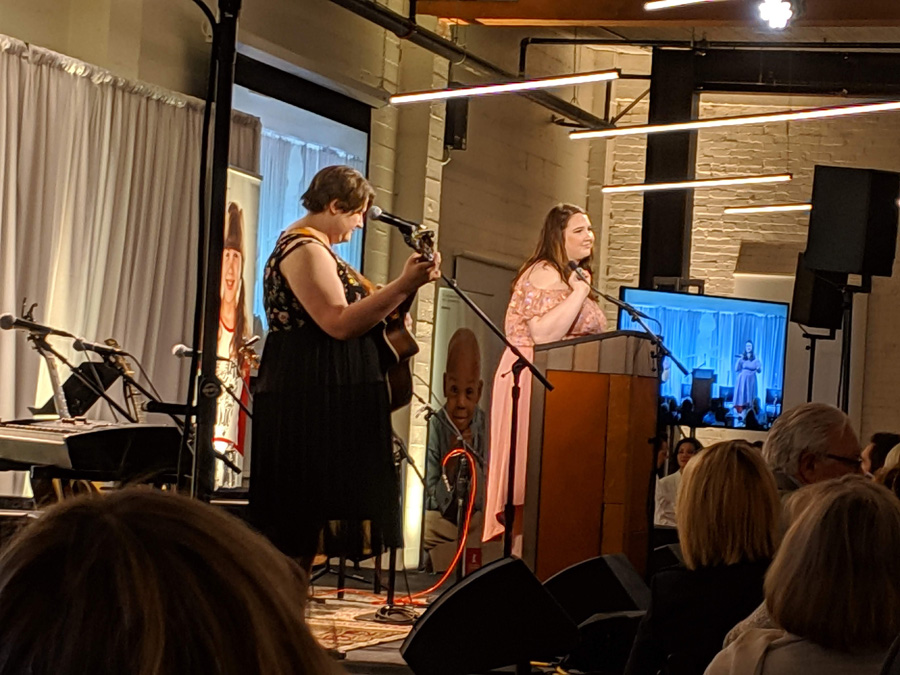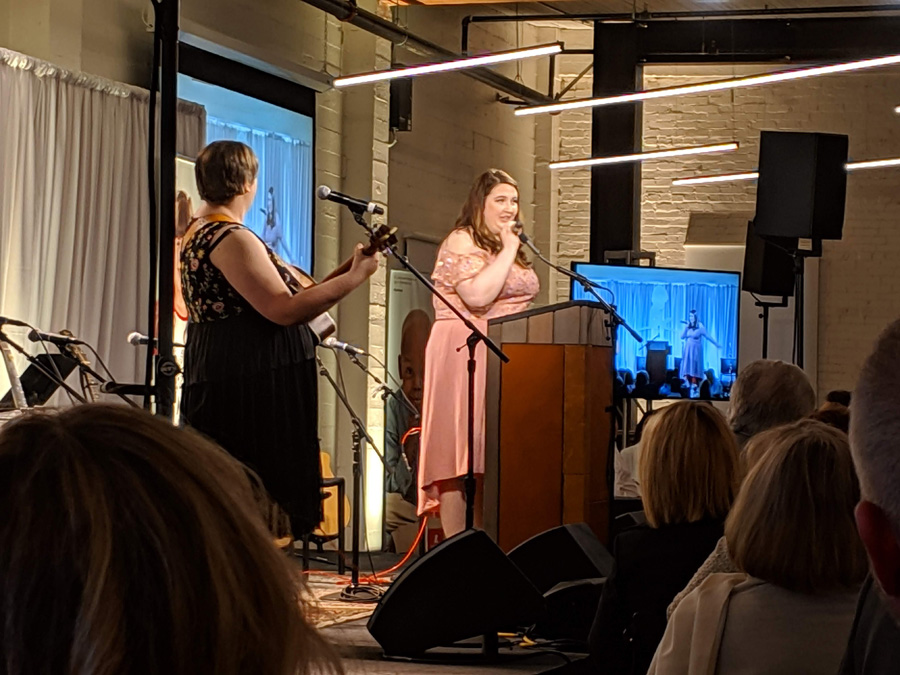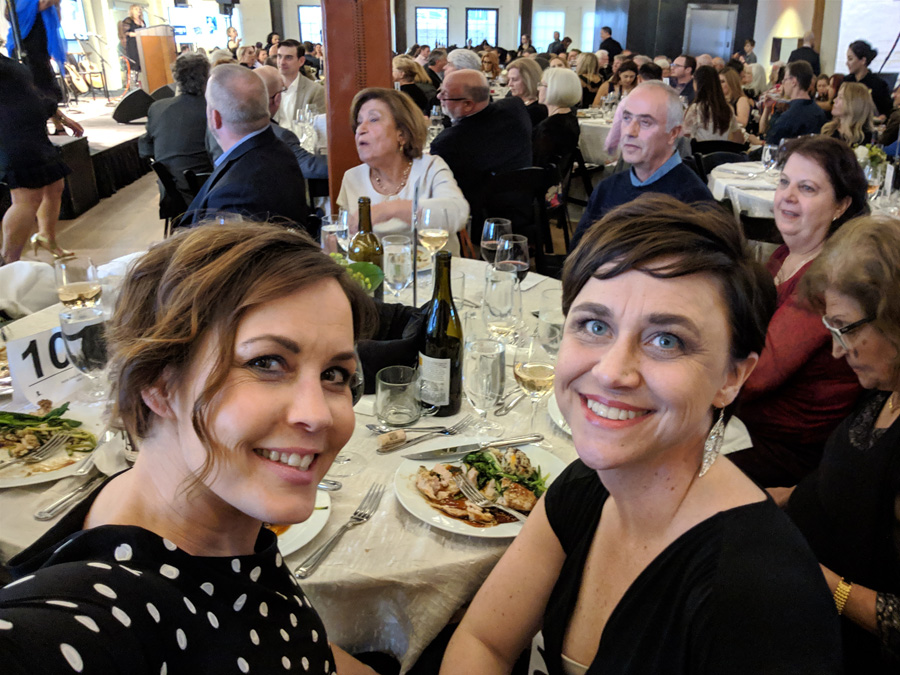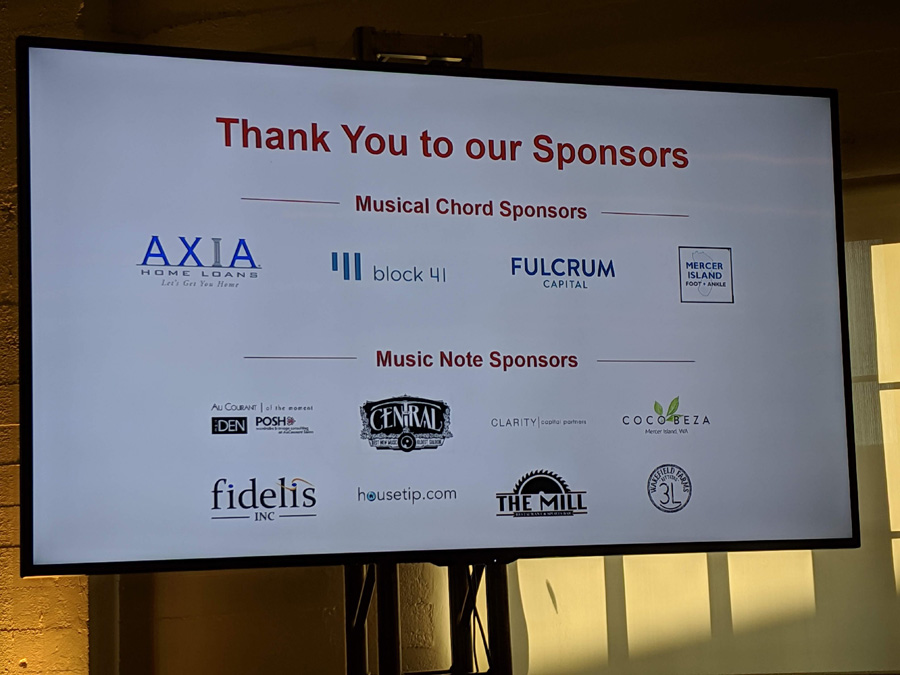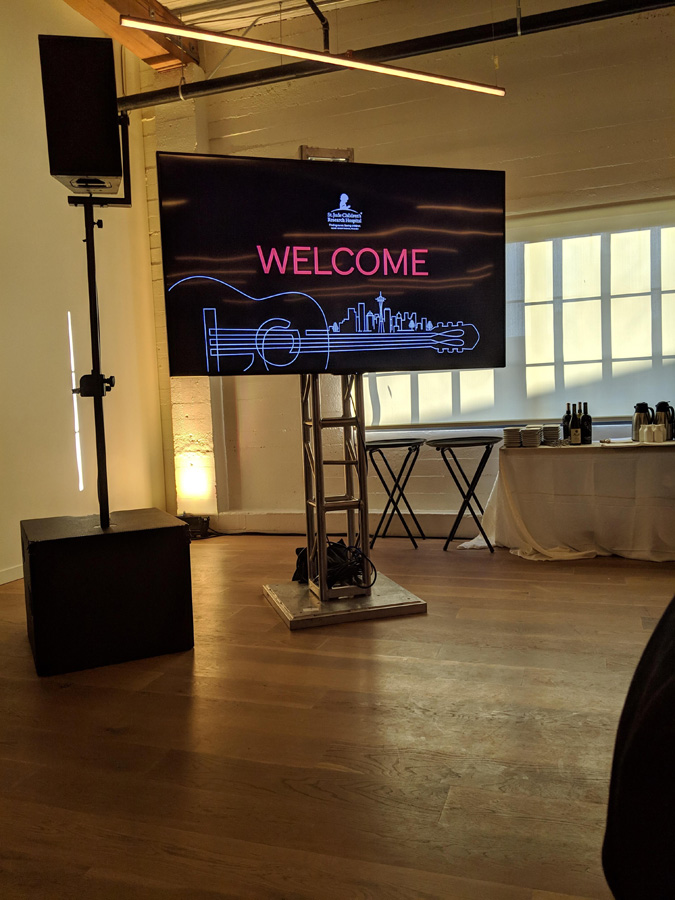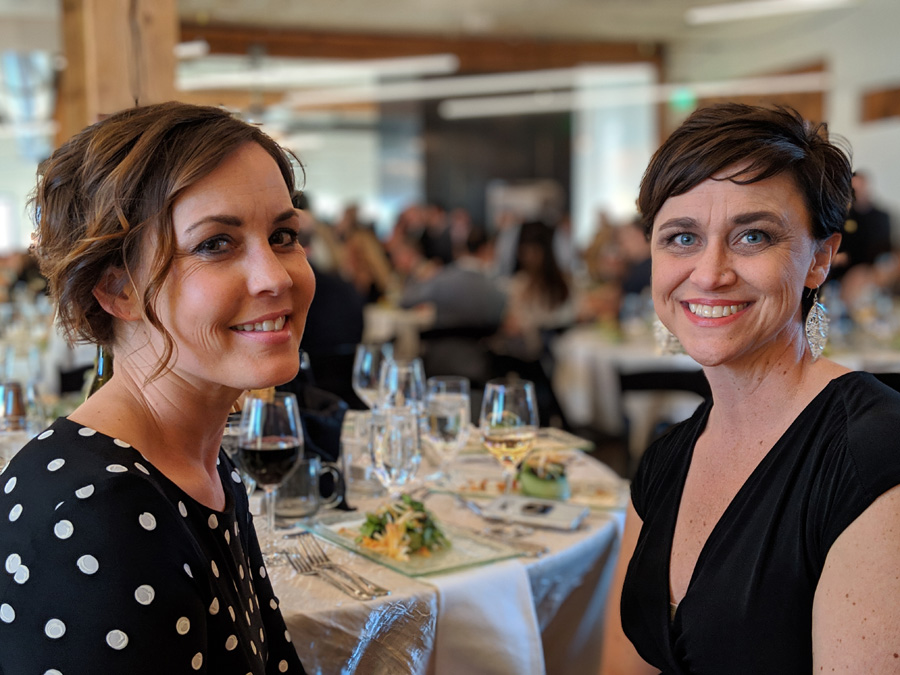 St. Jude Songwriters Showcase sponsored by Fidelis
LaRae McDonald – Chief People and Financial Officer and Fidelis sponsored the Seattle event St. Jude Songwriters Showcase, benefiting the lifesaving mission of St. Jude Children's Research Hospital: Finding cures. Saving children.
This unforgettable evening of music featured top singer-songwriters, like Stephen Bishop, Galen Disston, and Lee Thomas Miller, and helped raise over $381,000 for St. Jude.
---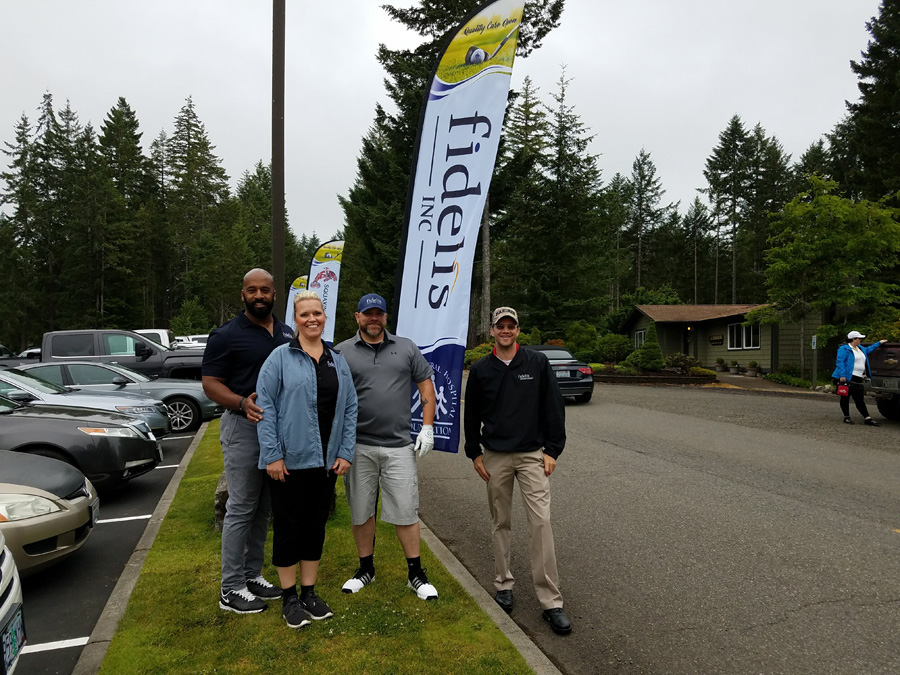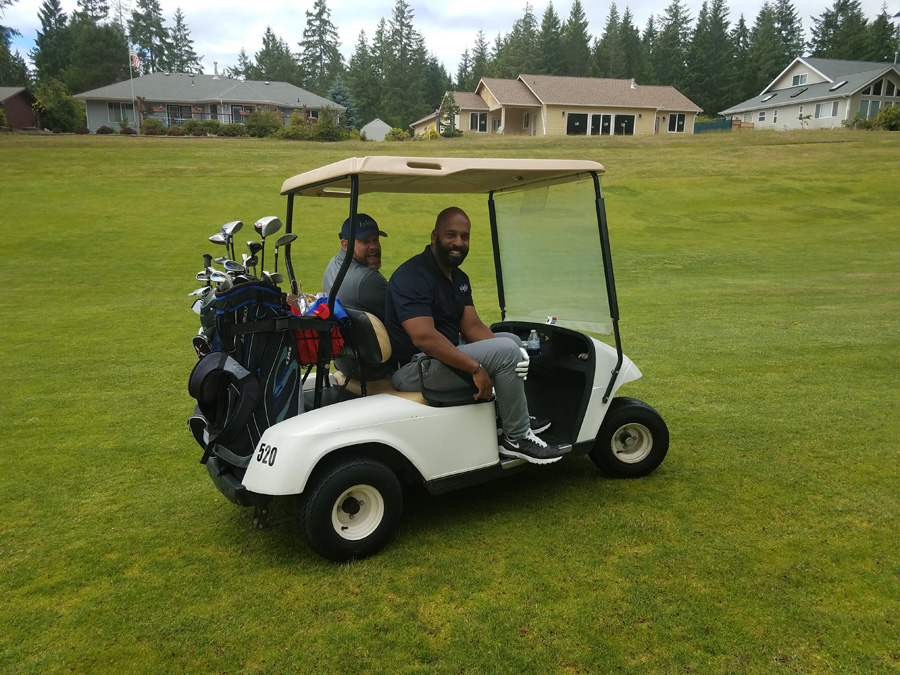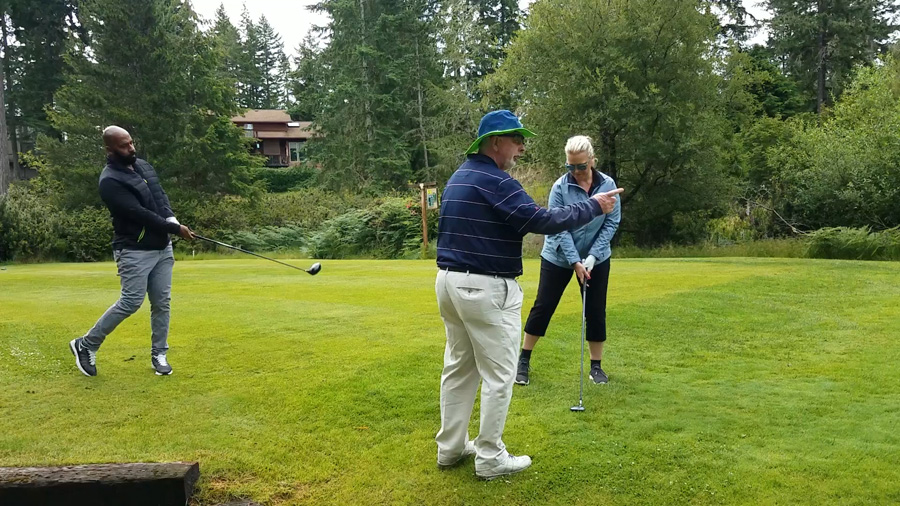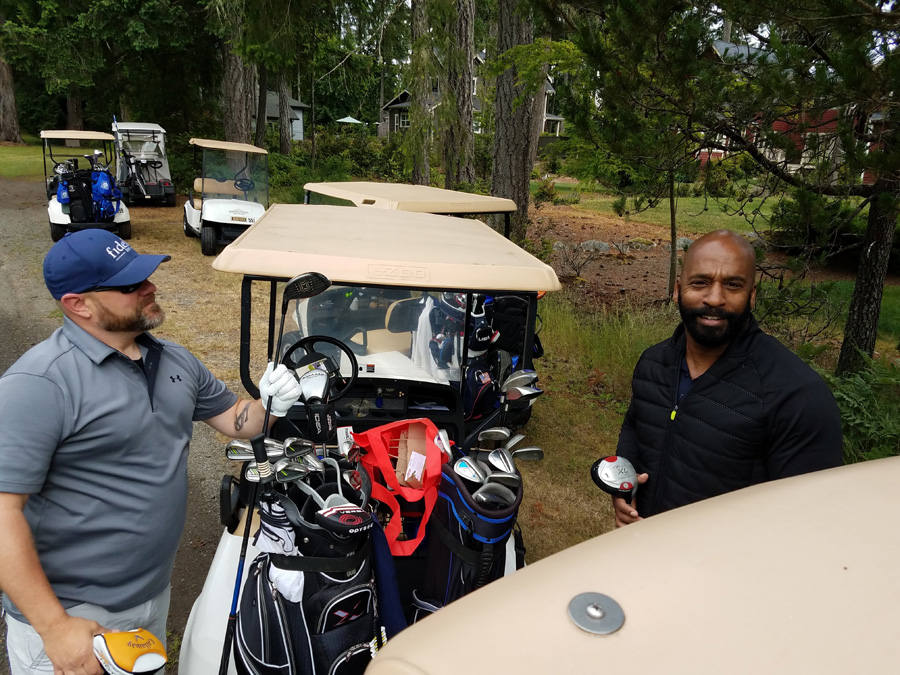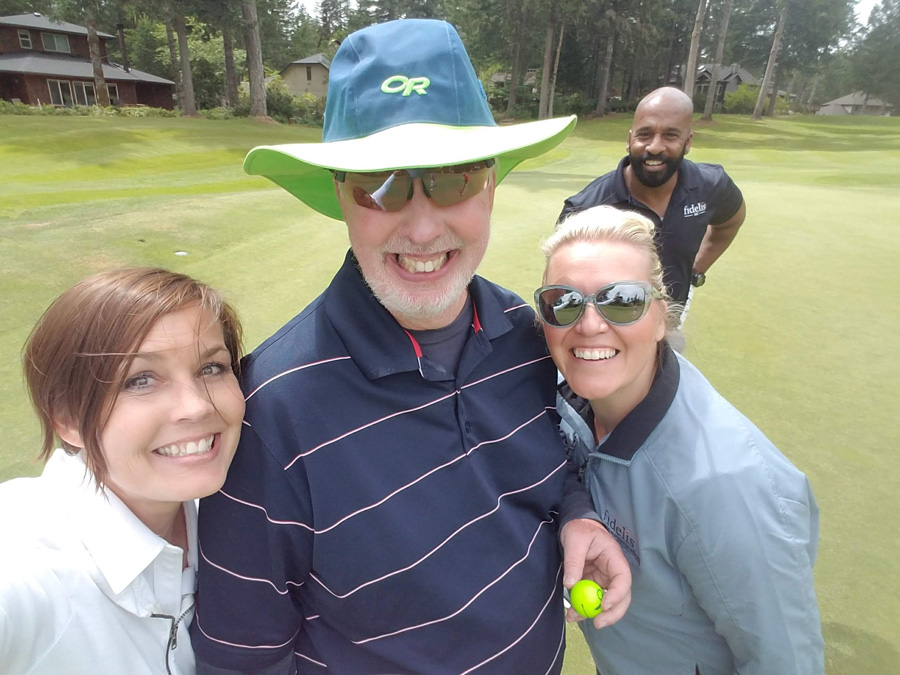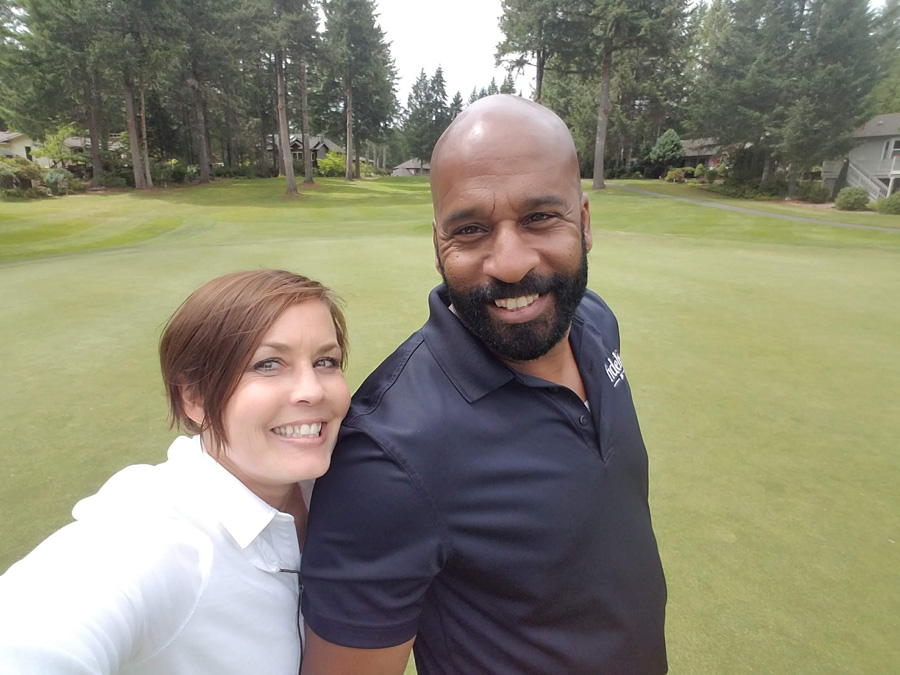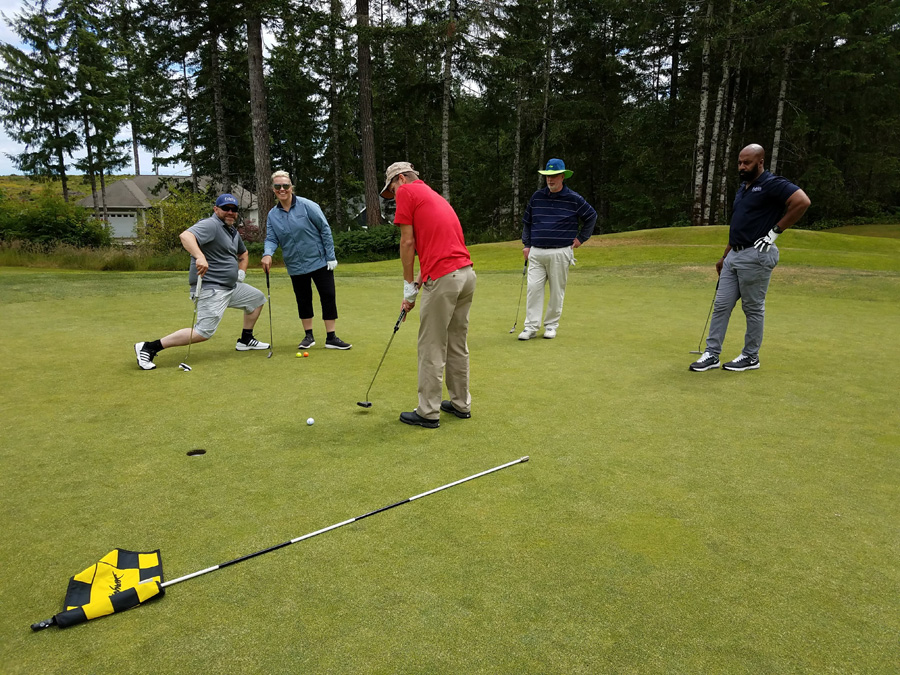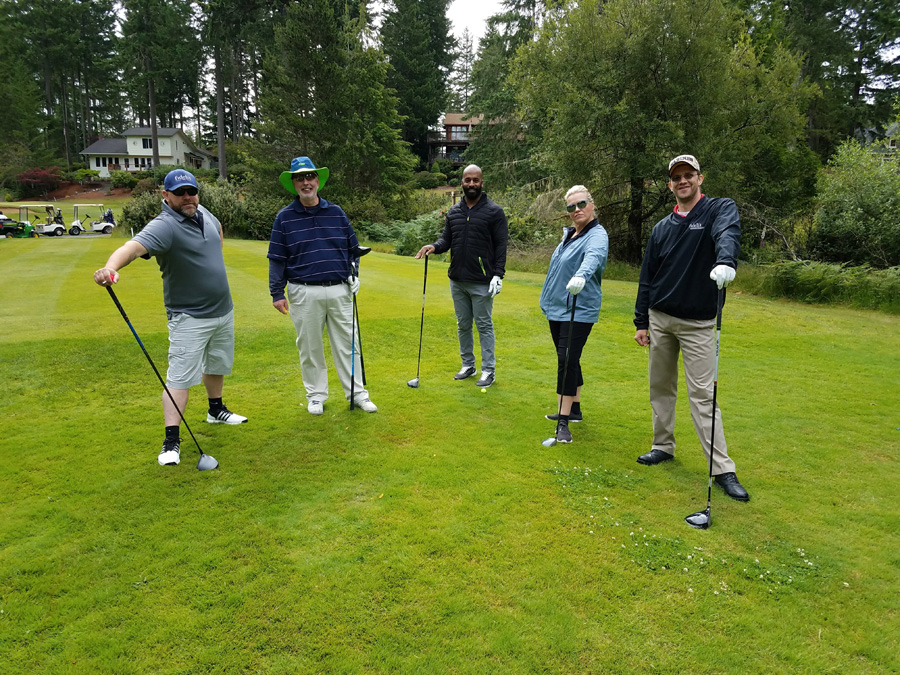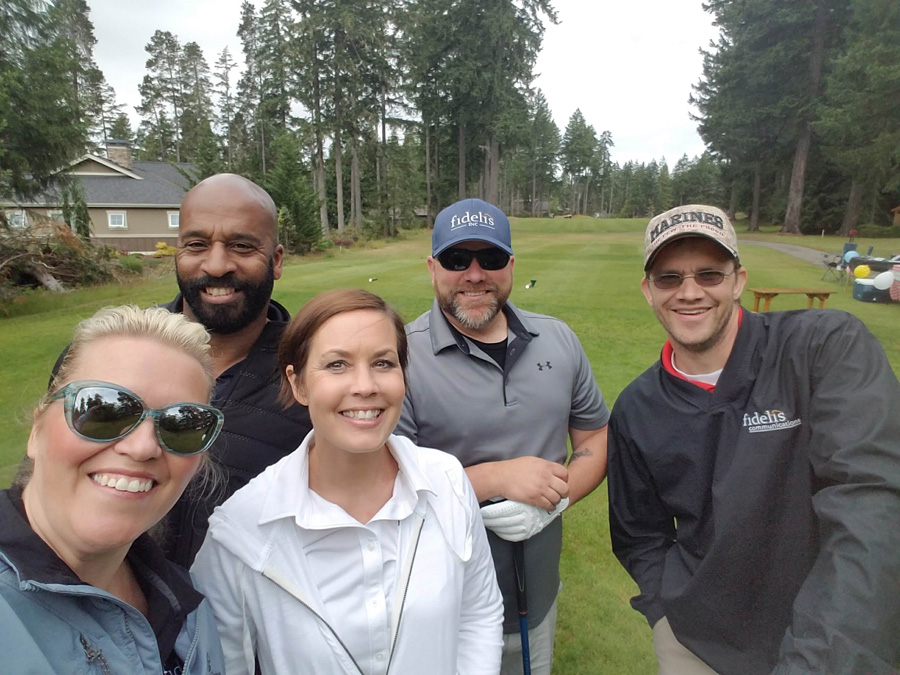 ---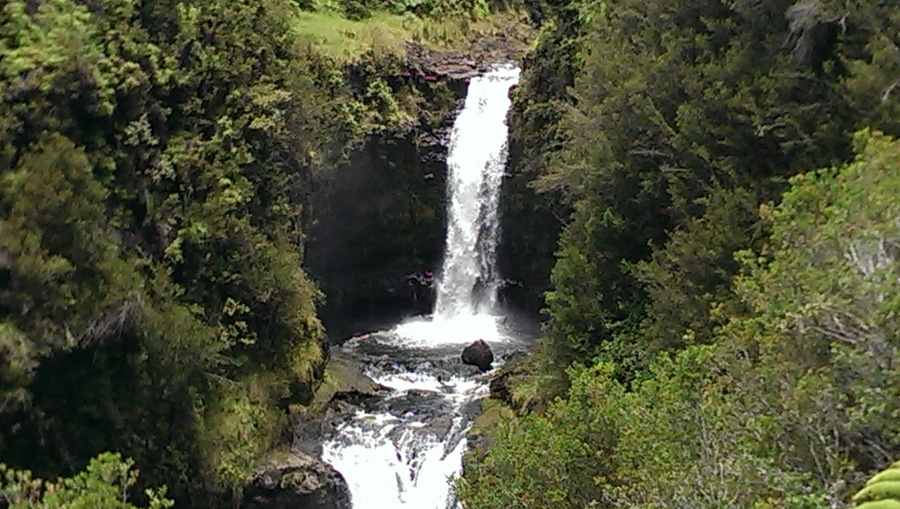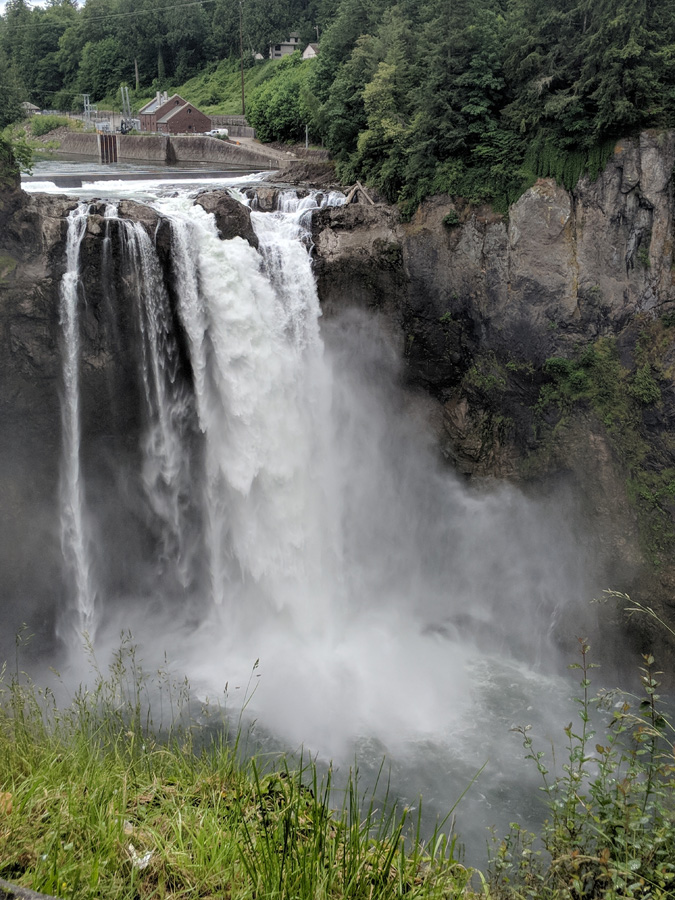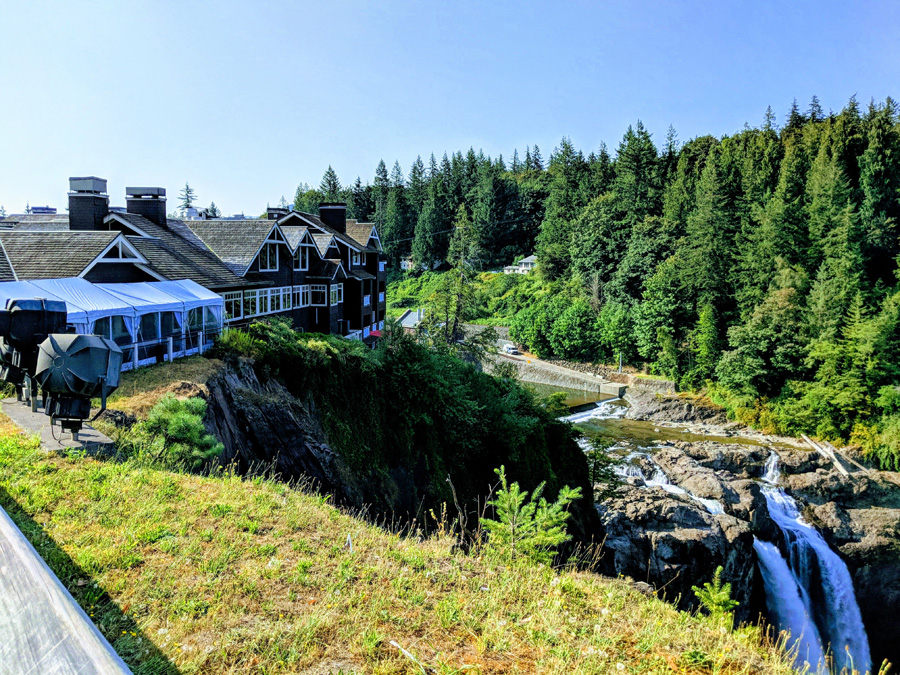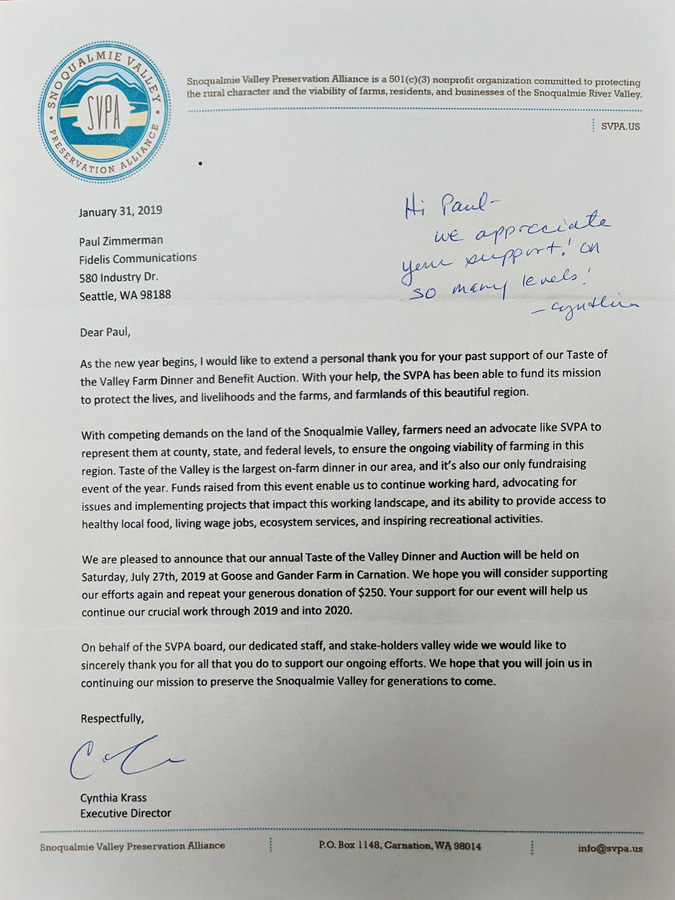 Snoqualmie Valley Preservation Alliance
Fidelis sponsors
The SVPA is a community-based 501(c)(3) nonprofit dedicated to the preservation of a Pacific Northwest regional treasure, the Snoqualmie Valley. The Snoqualmie Valley Preservation Alliance has become a very effective force for forging productive relationships between community members, farmers, residents, and county and state officials.
---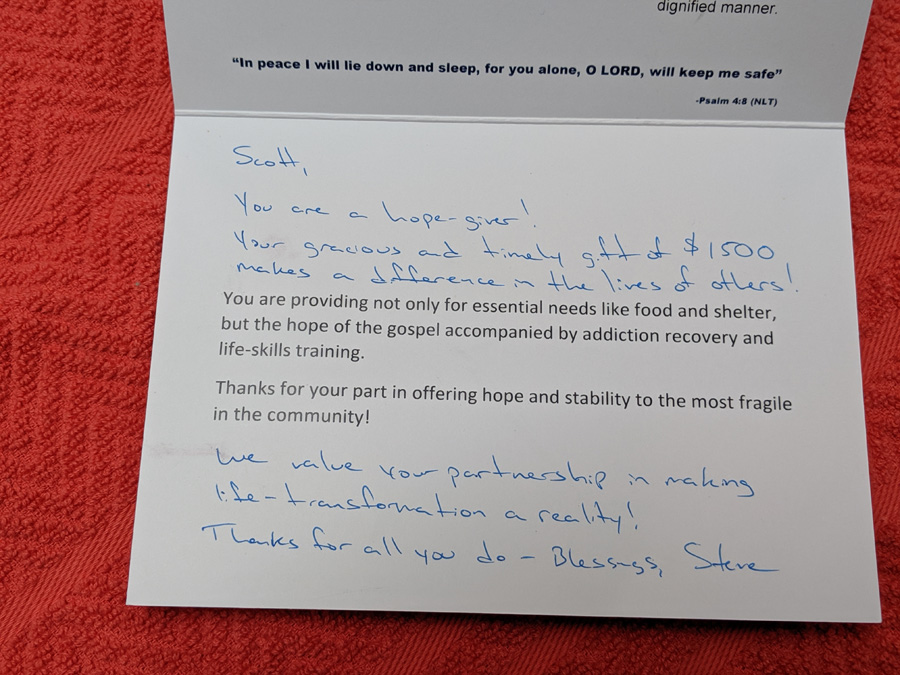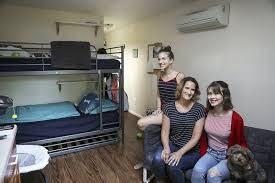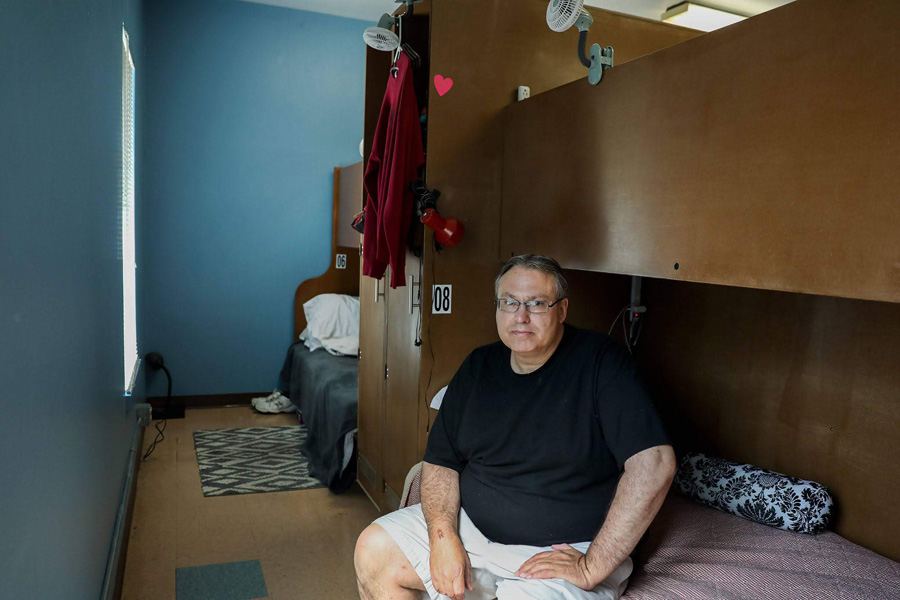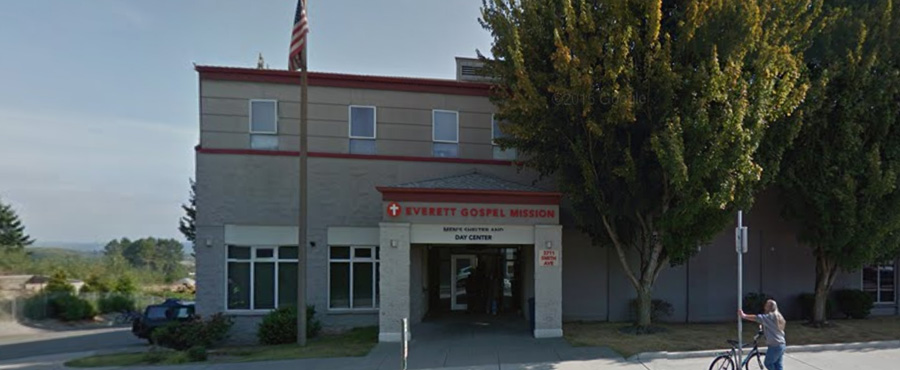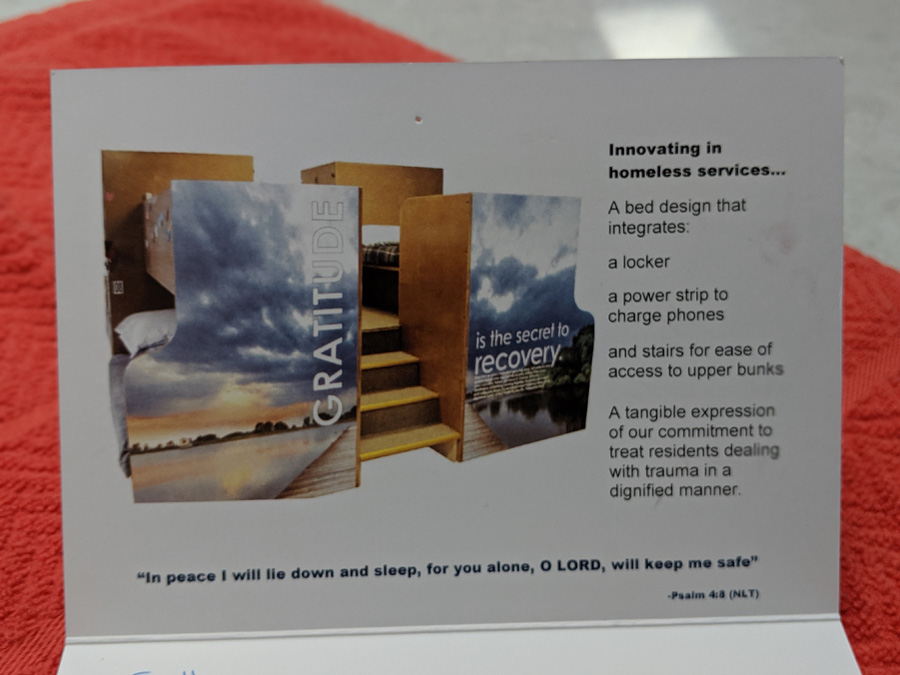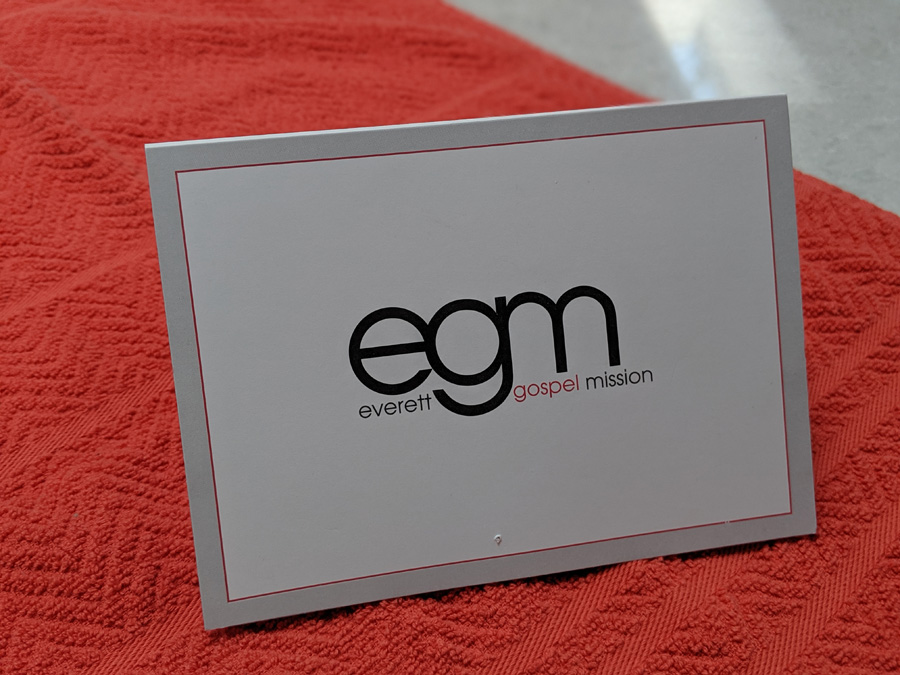 Everett Gospel Mission
EGM - helps provide food, shelter, and holistic Christ-centered help for men, women, and children who are experiencing homelessness or trapped in poverty.
---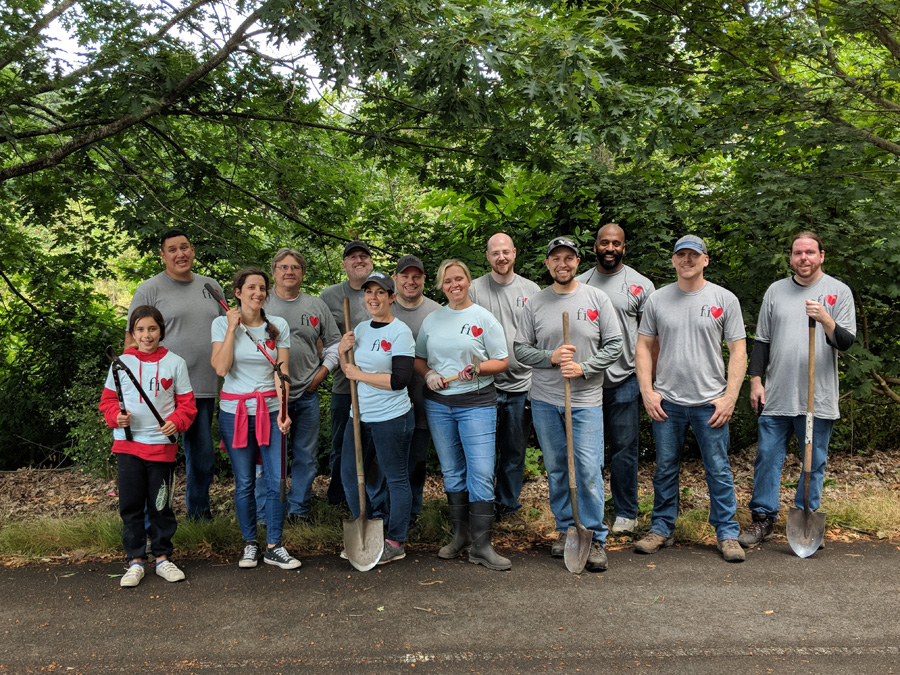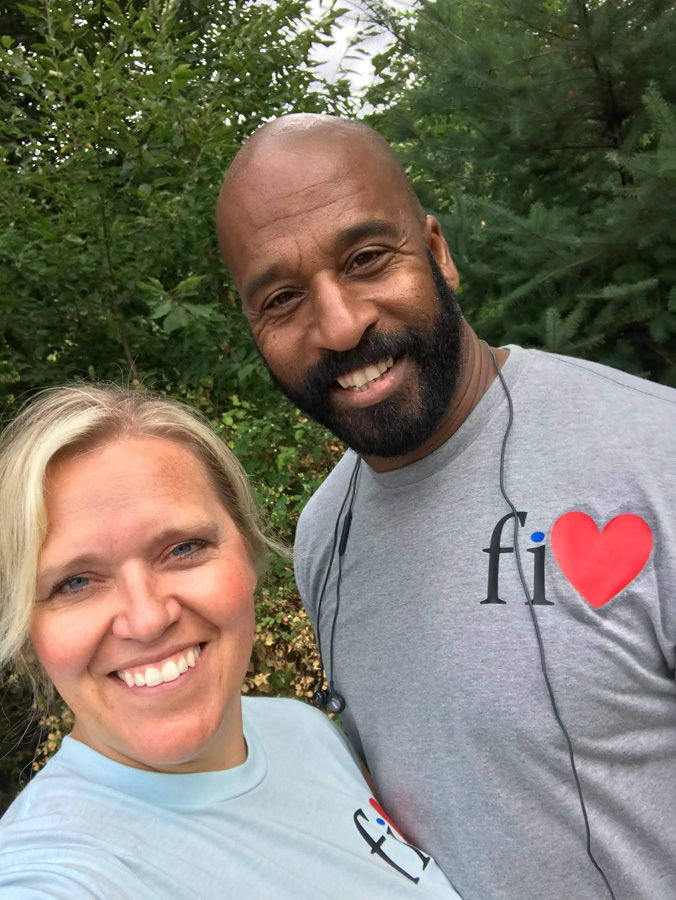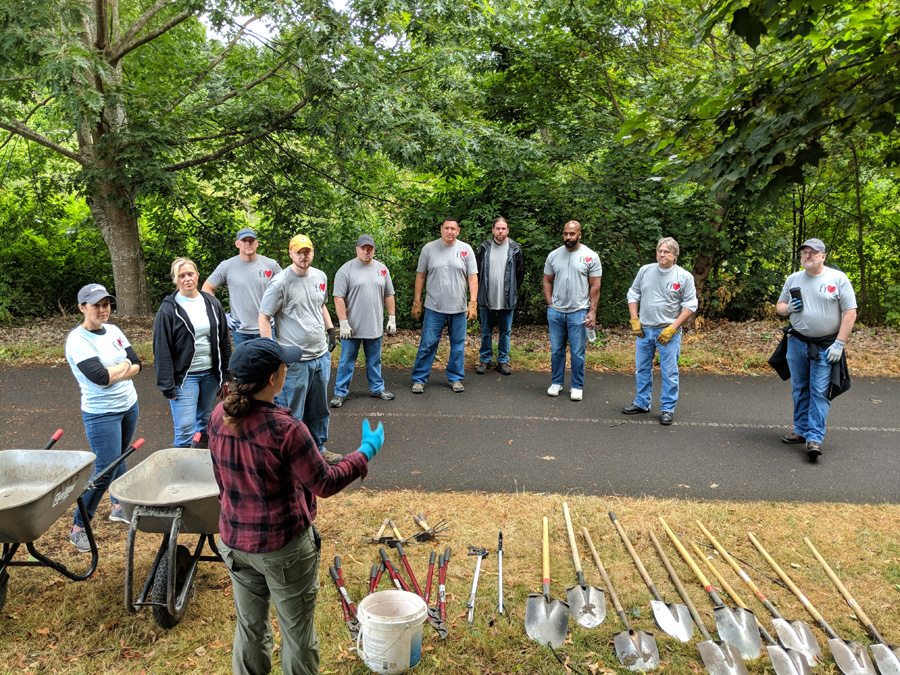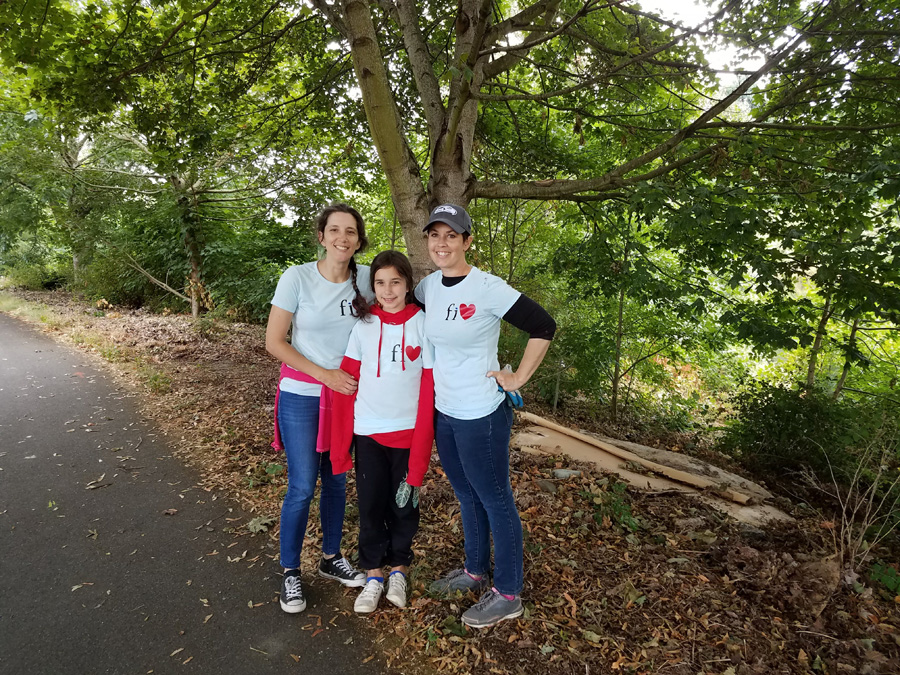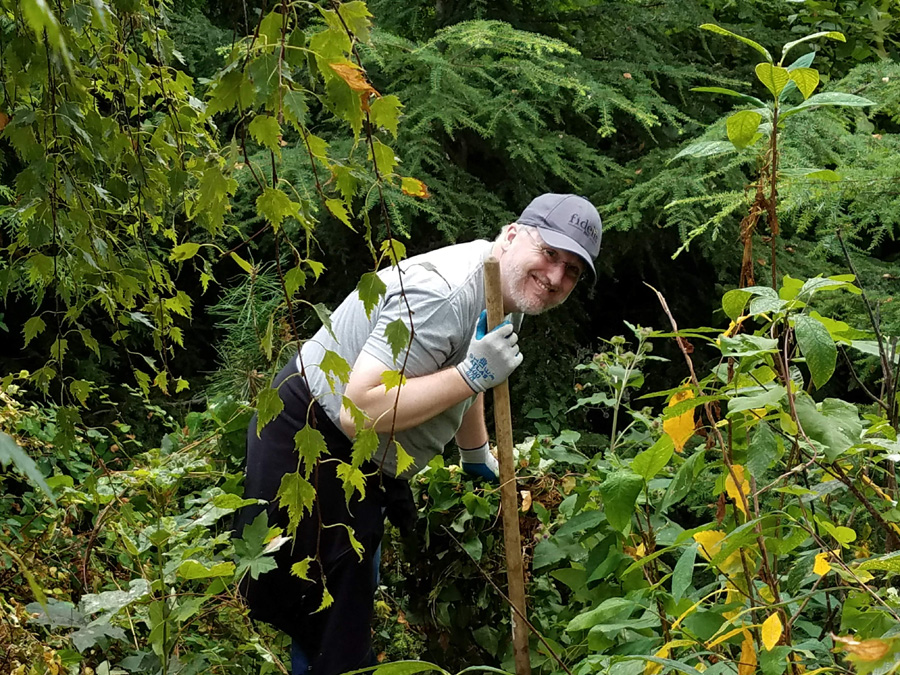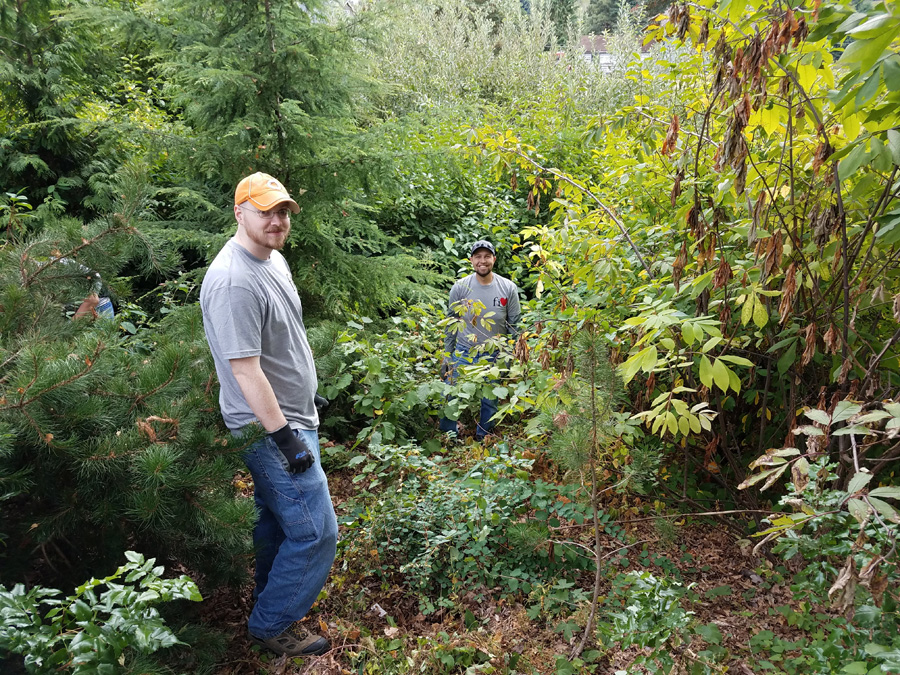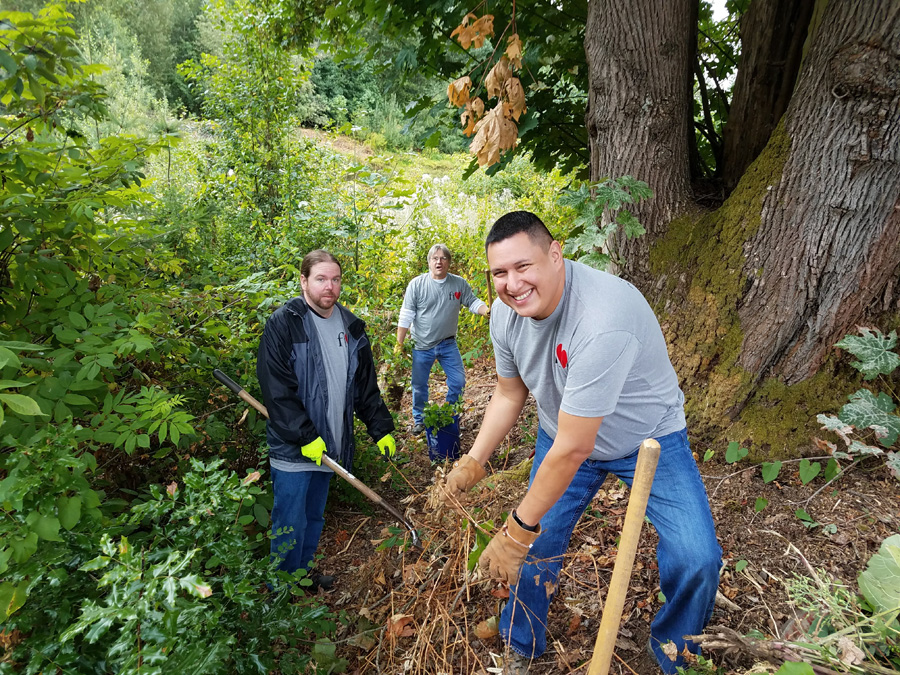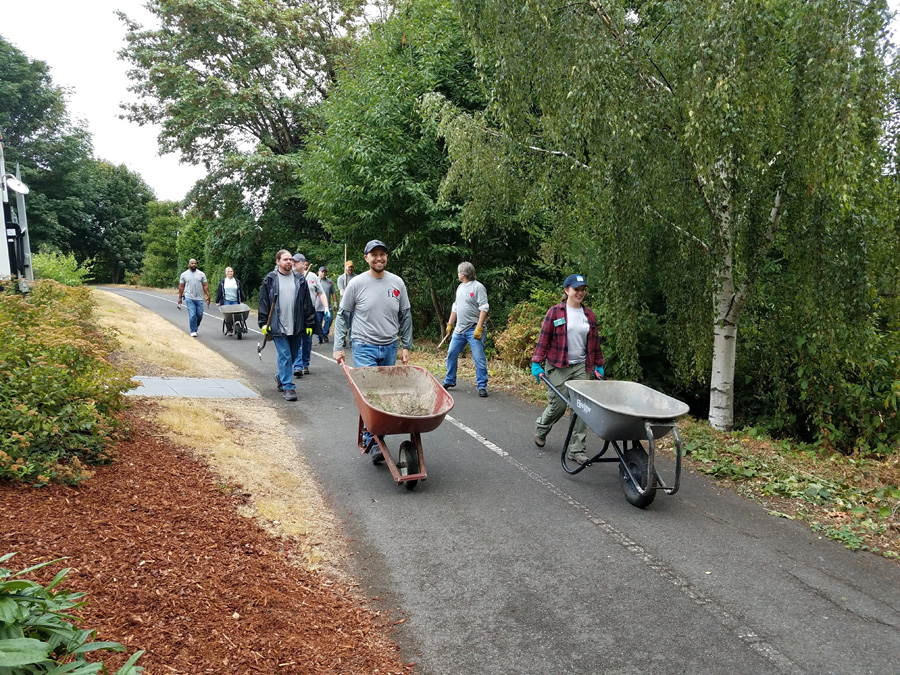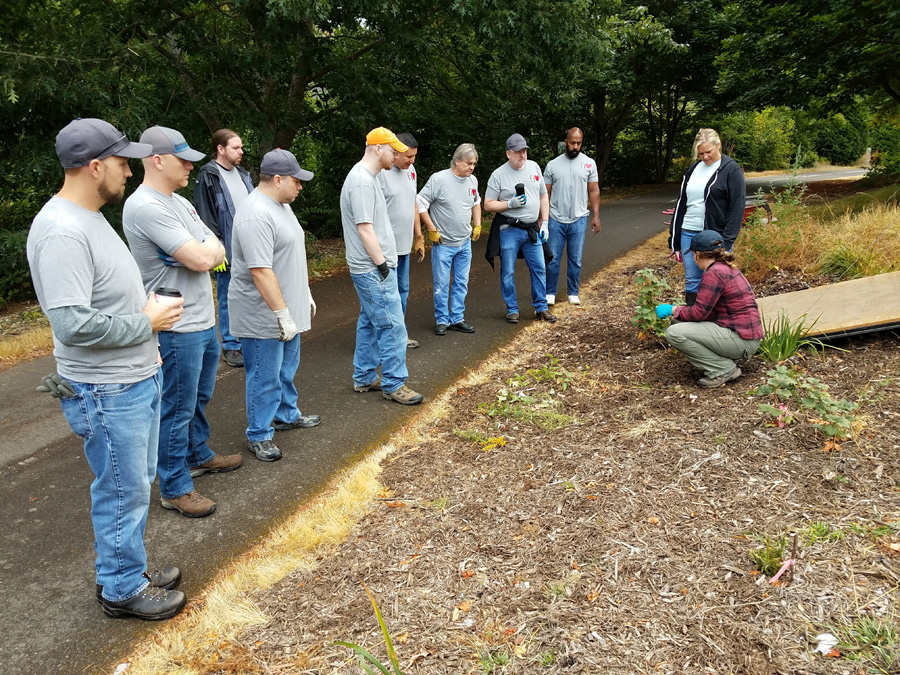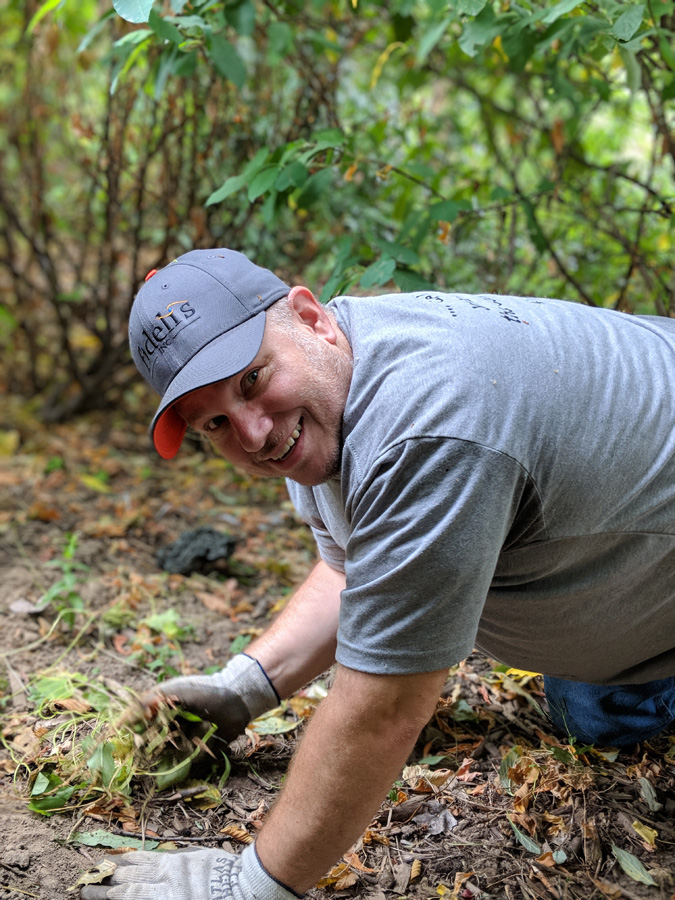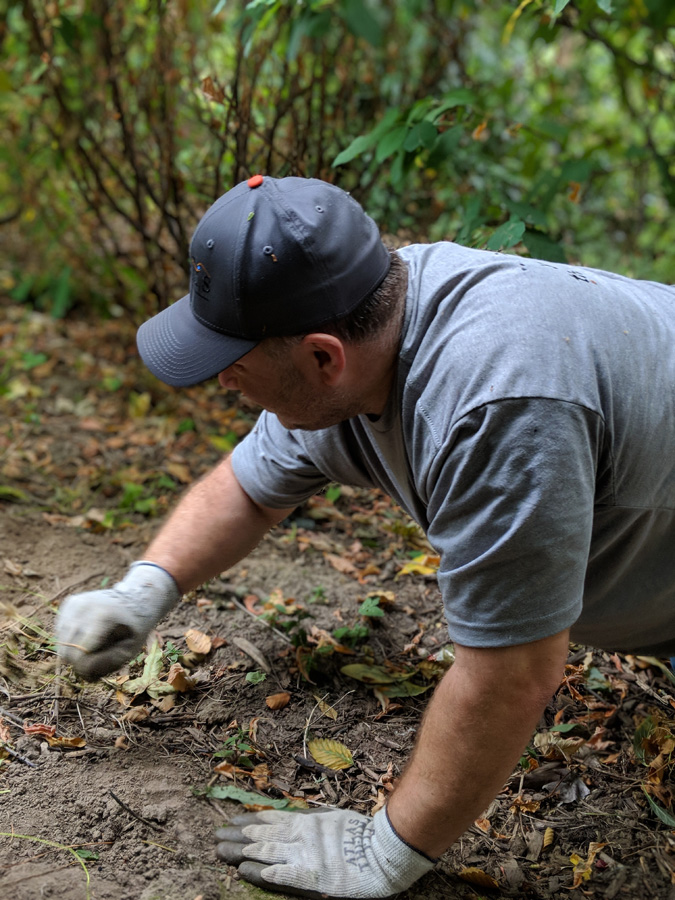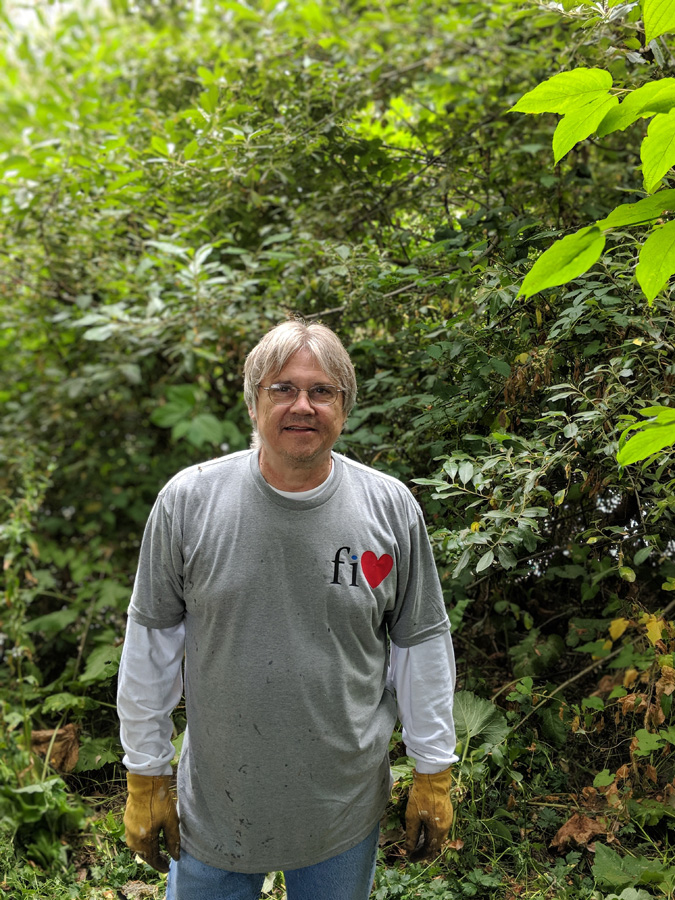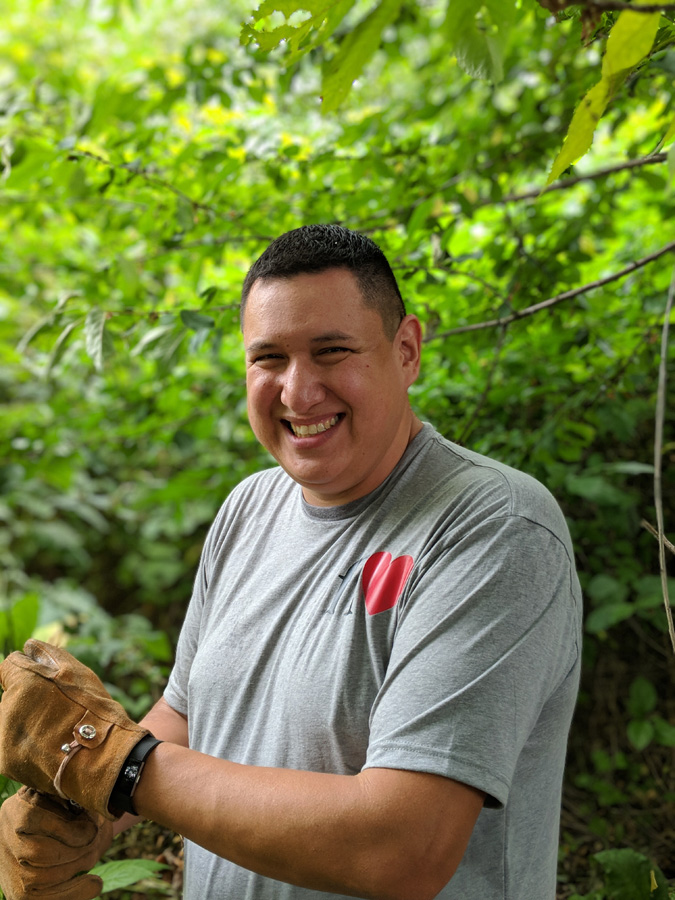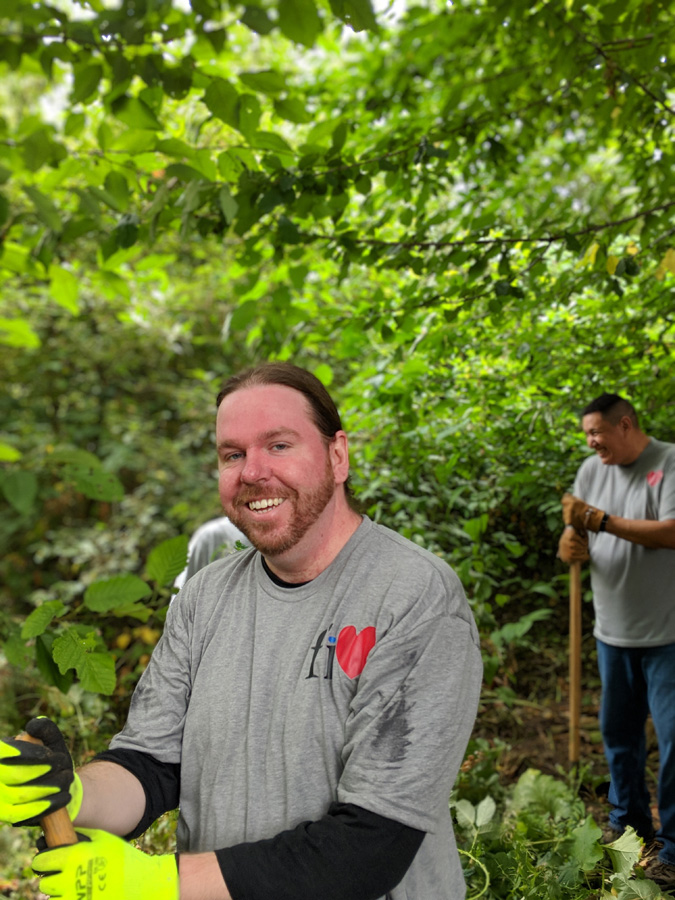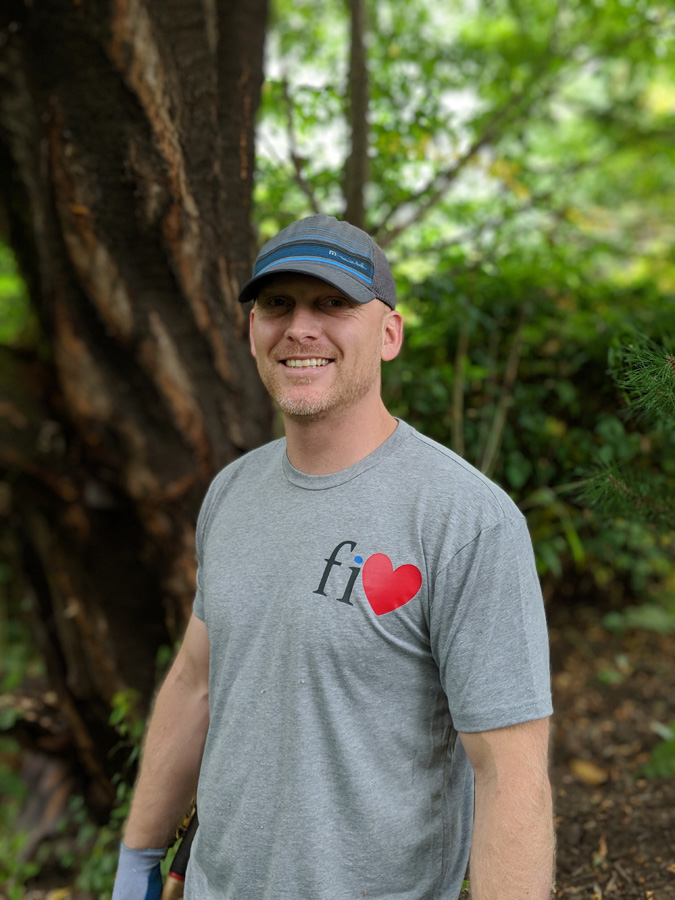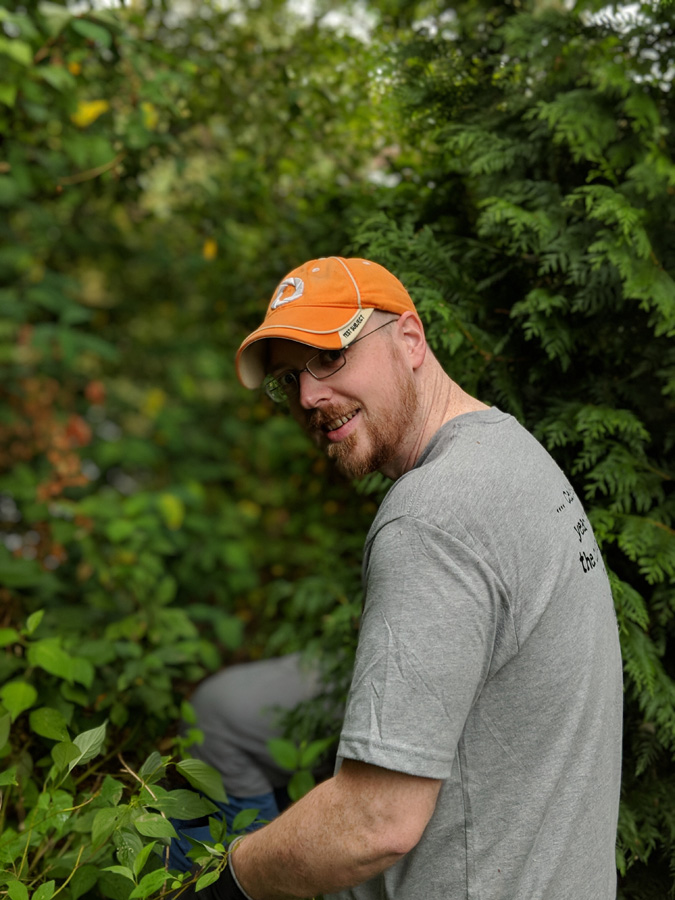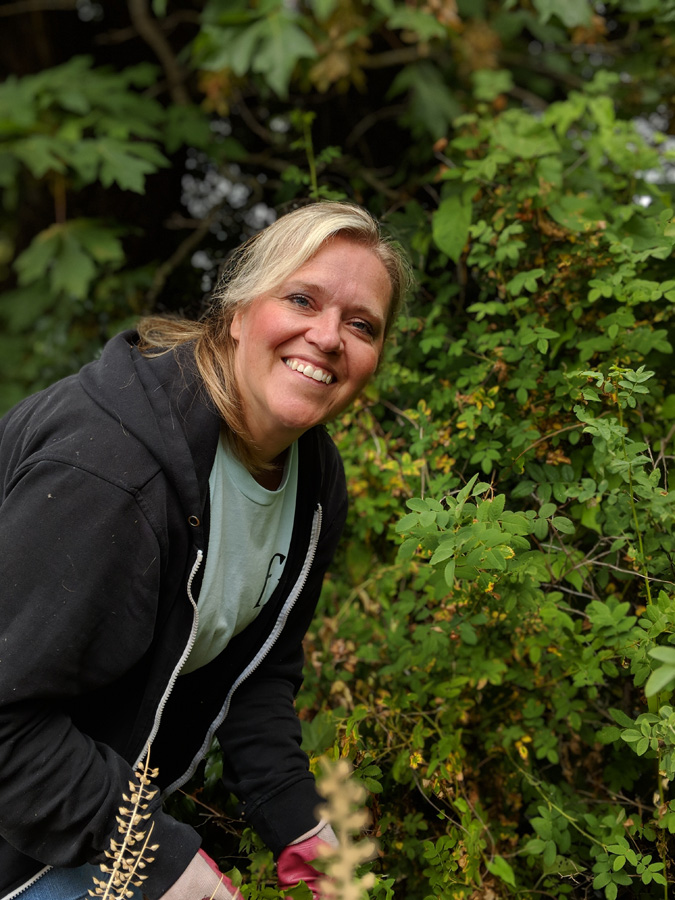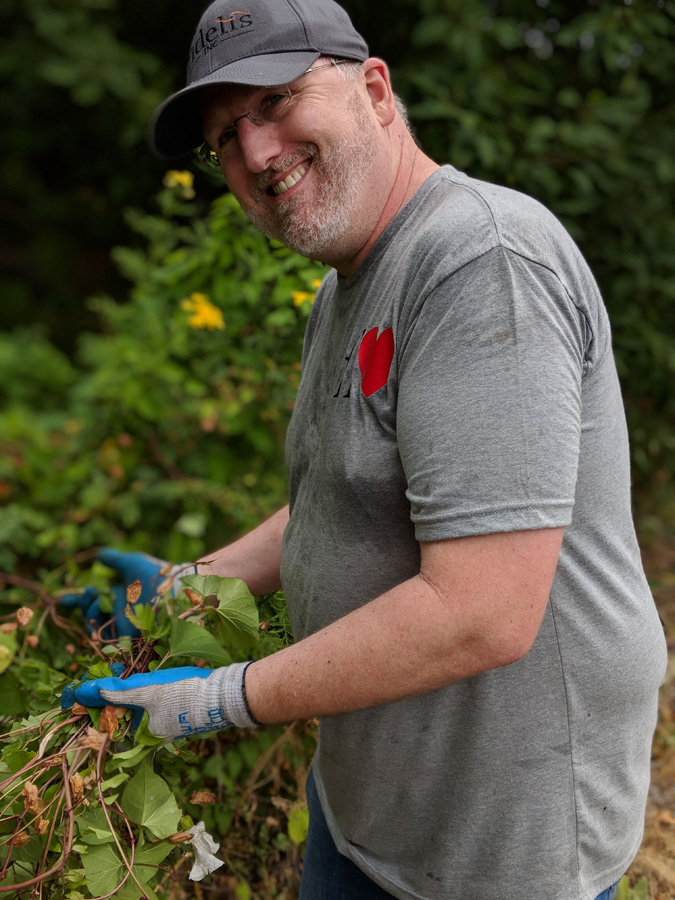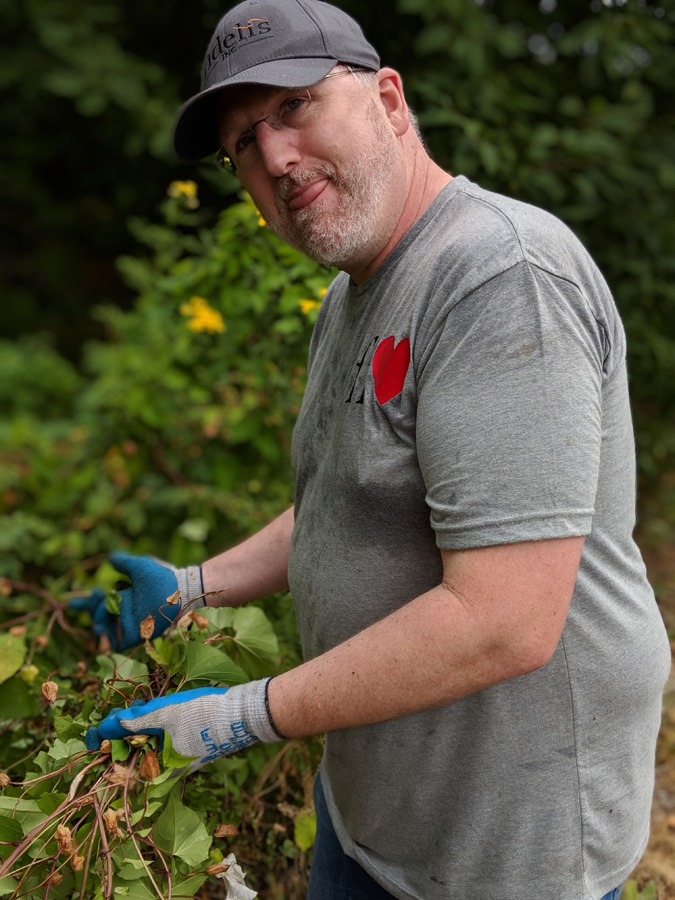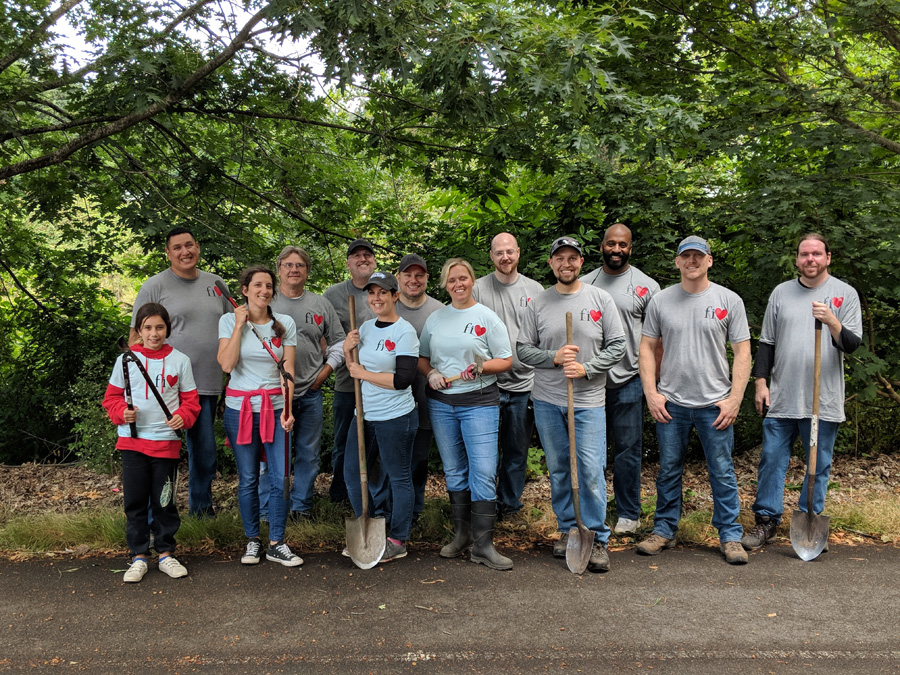 Forterra - LIFE TAKES PLACE ON LAND
Forterra understands how we use our land creates our future. Forterra and their volunteers helped create a more sustainable future for all by making it possible for us to secure more than 275,000 acres in over 450 land transactions since 1989.
Fidelis loves the Puget Sound, Area, and the Seattle area, so we give back to the things we love about living in the Northwest depend on land—local food at the farmer's market, parks and green spaces, neighborhood community gardens, affordable housing near transit, hiking trails to beautiful peaks and unparalleled wilderness.
---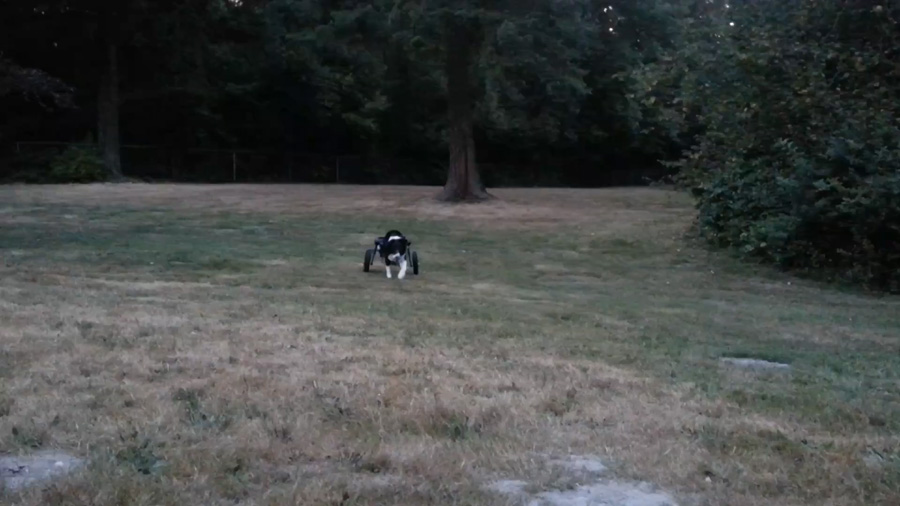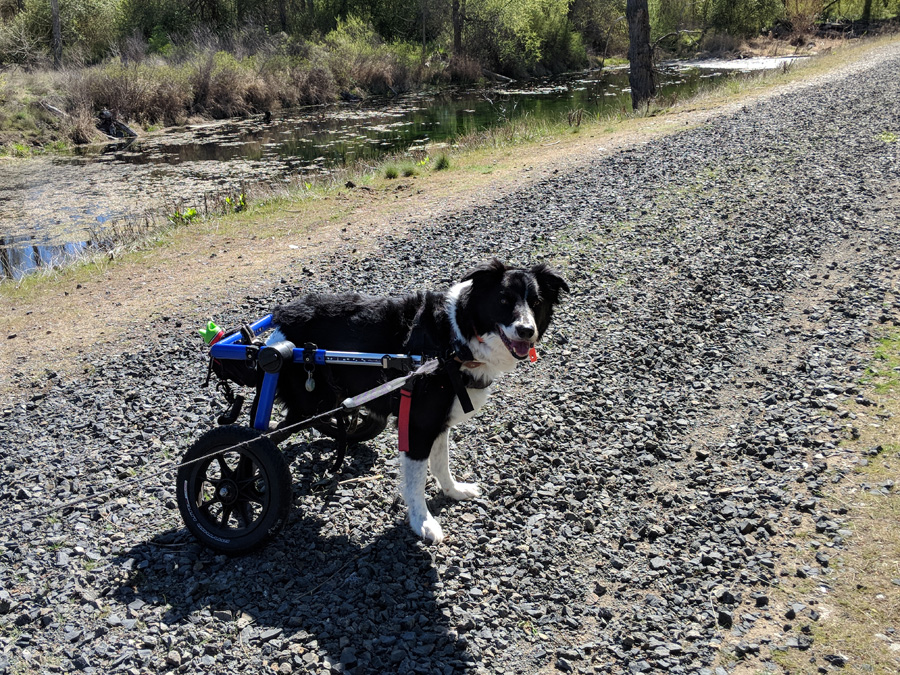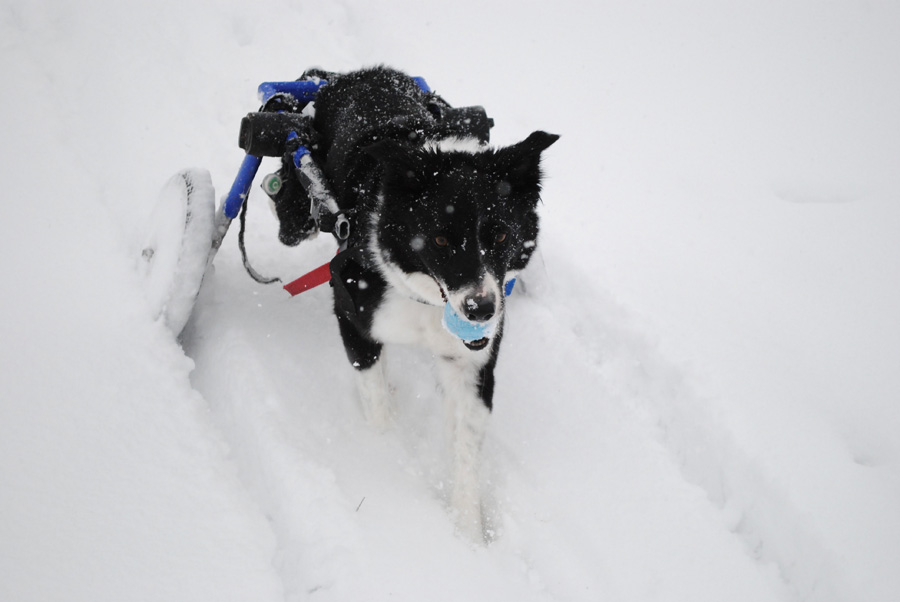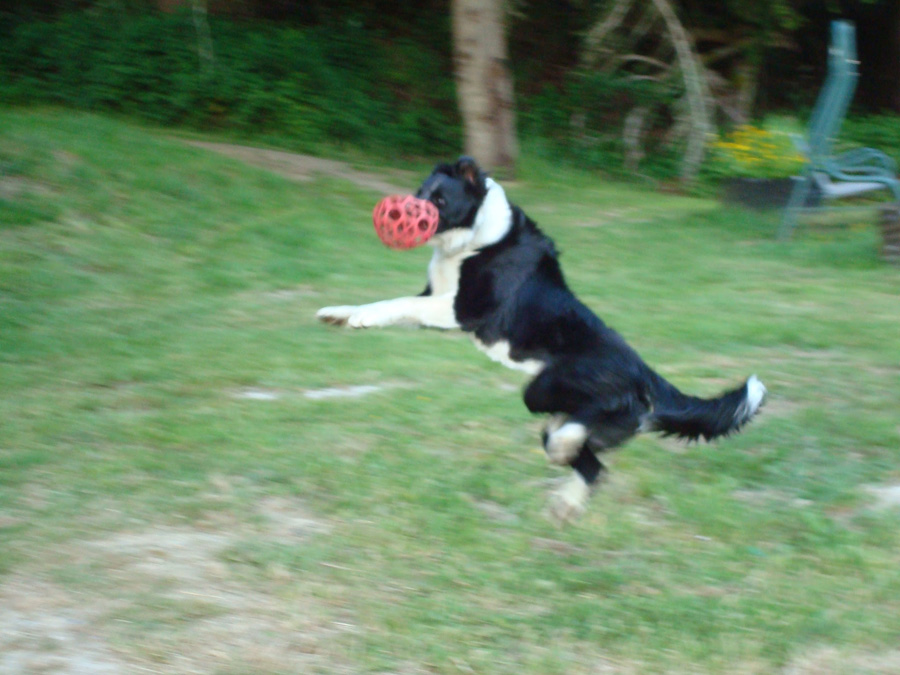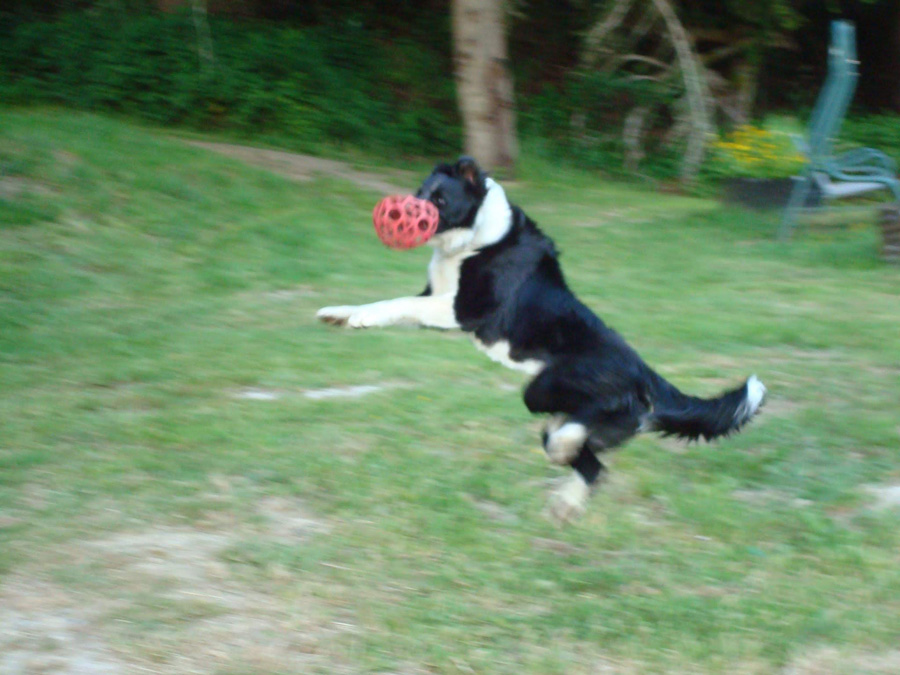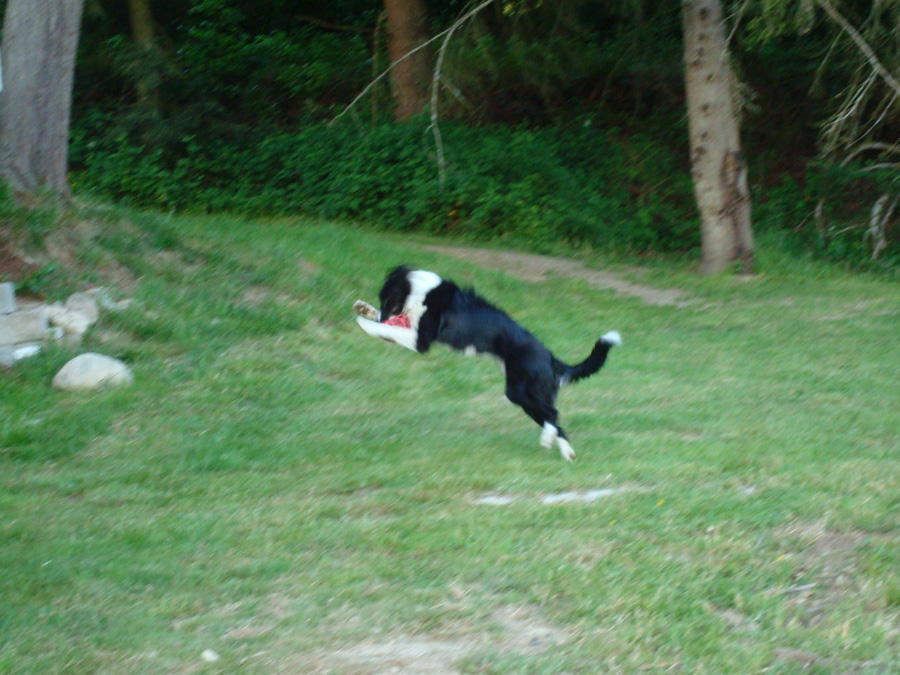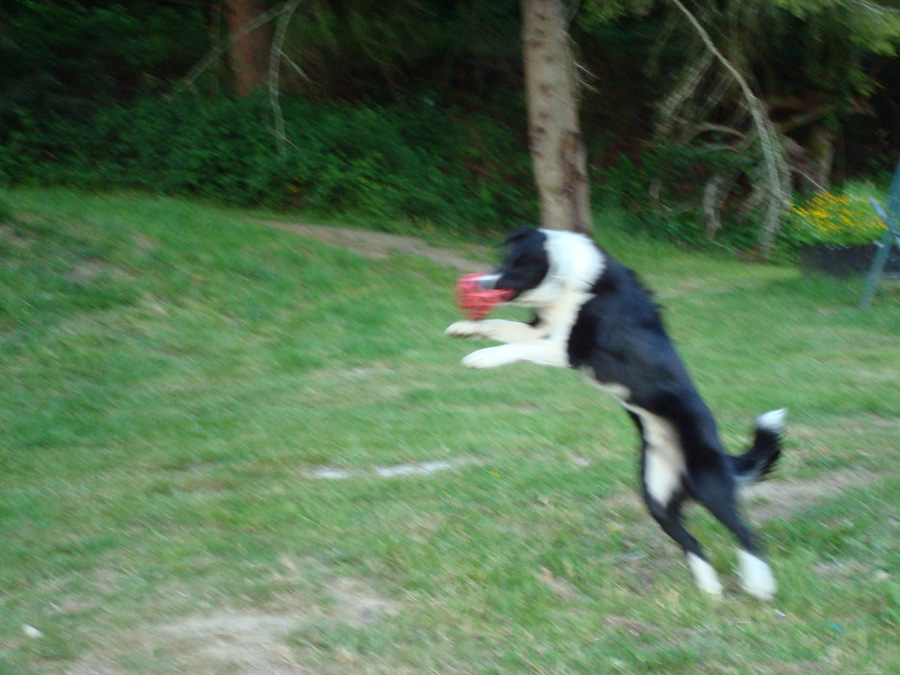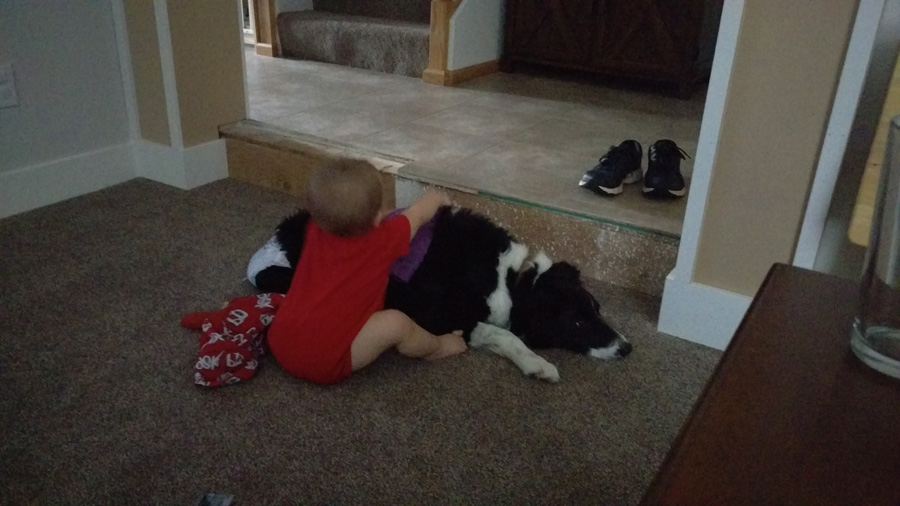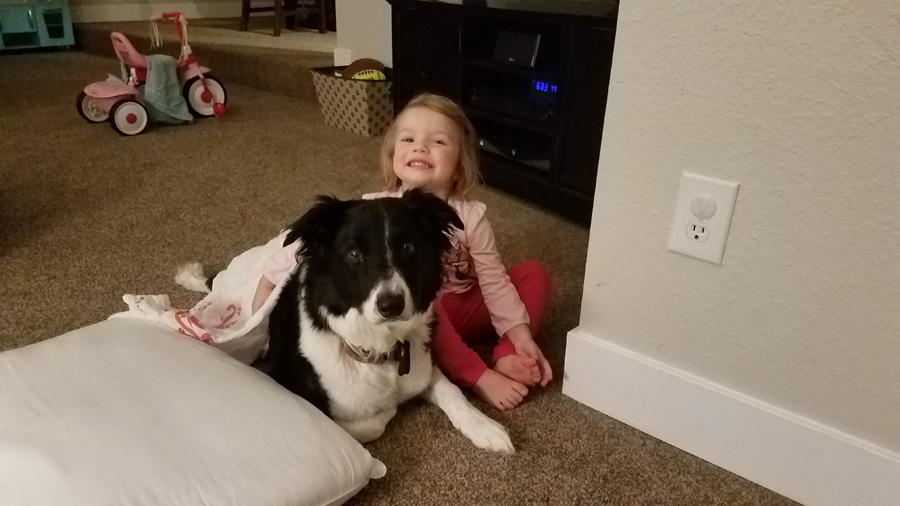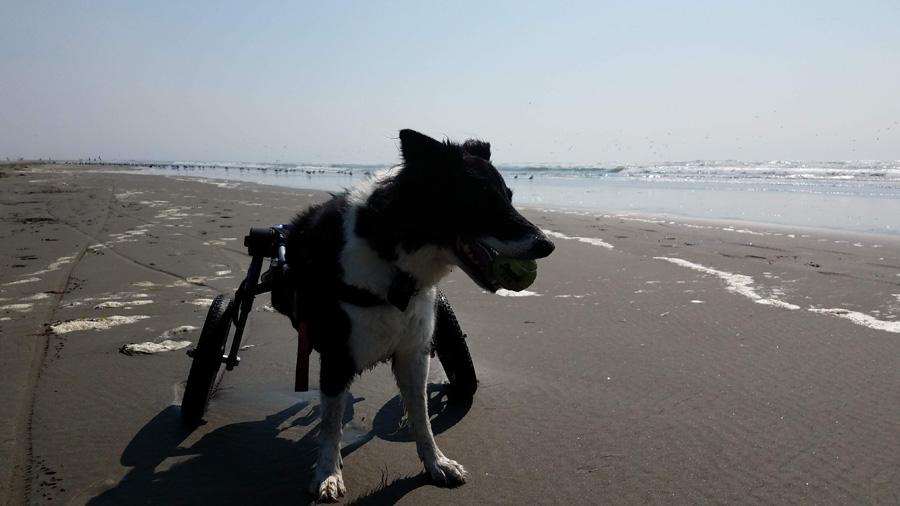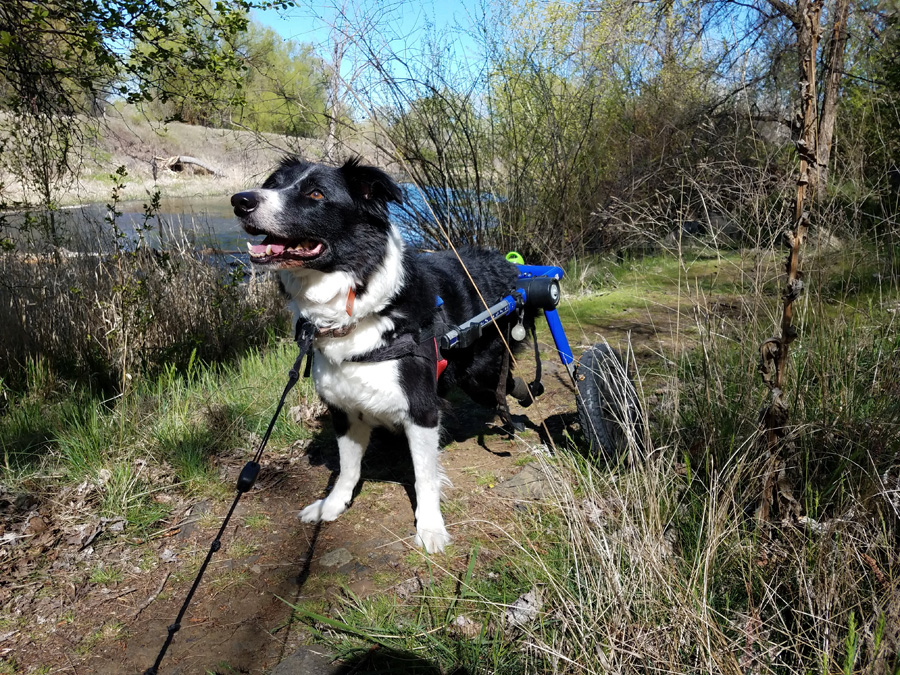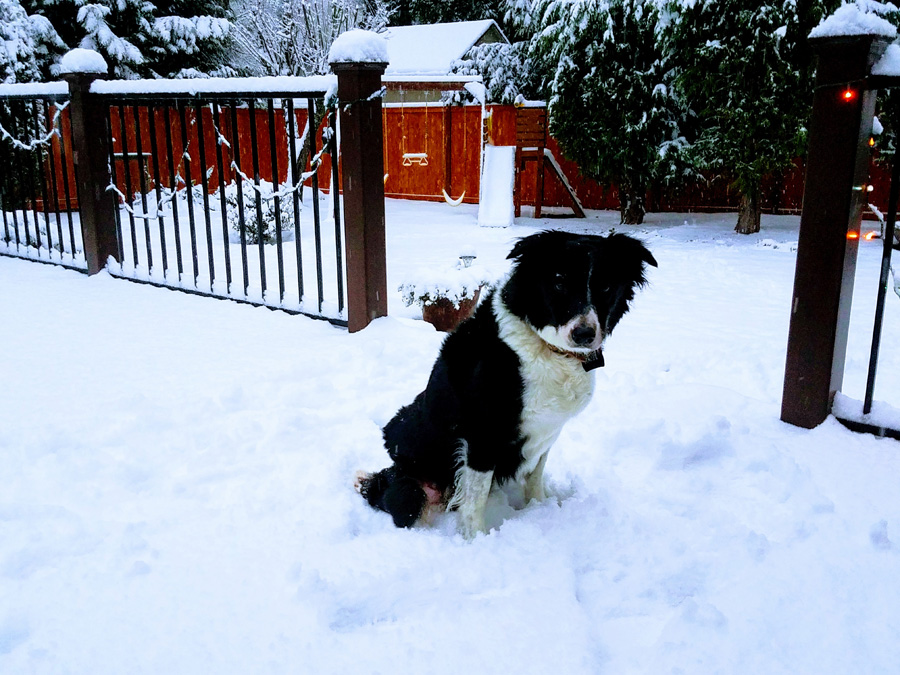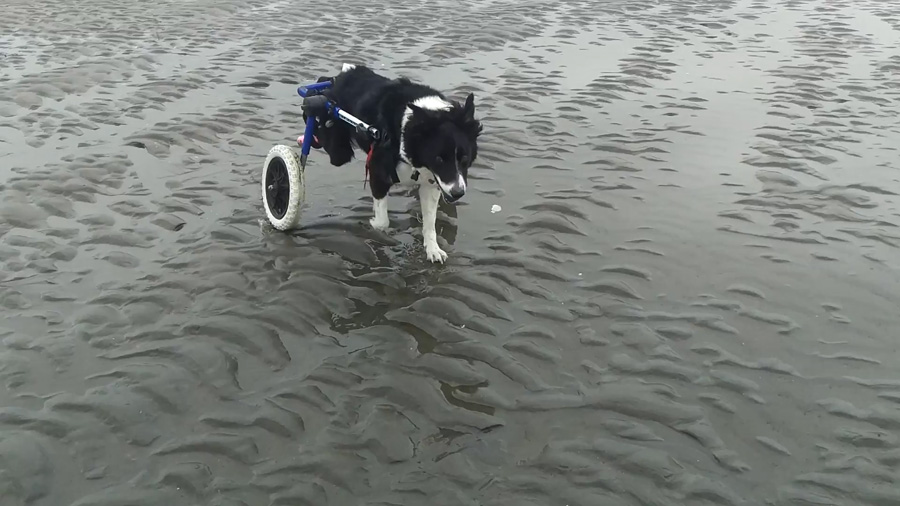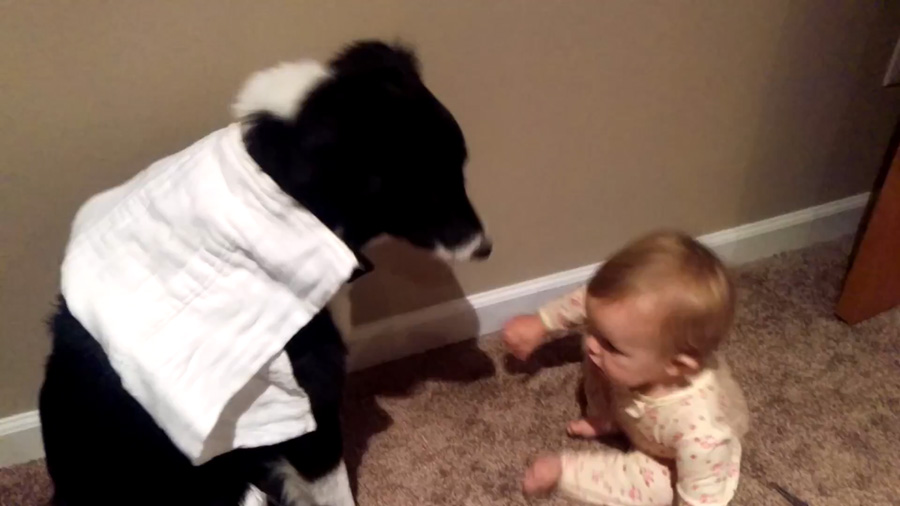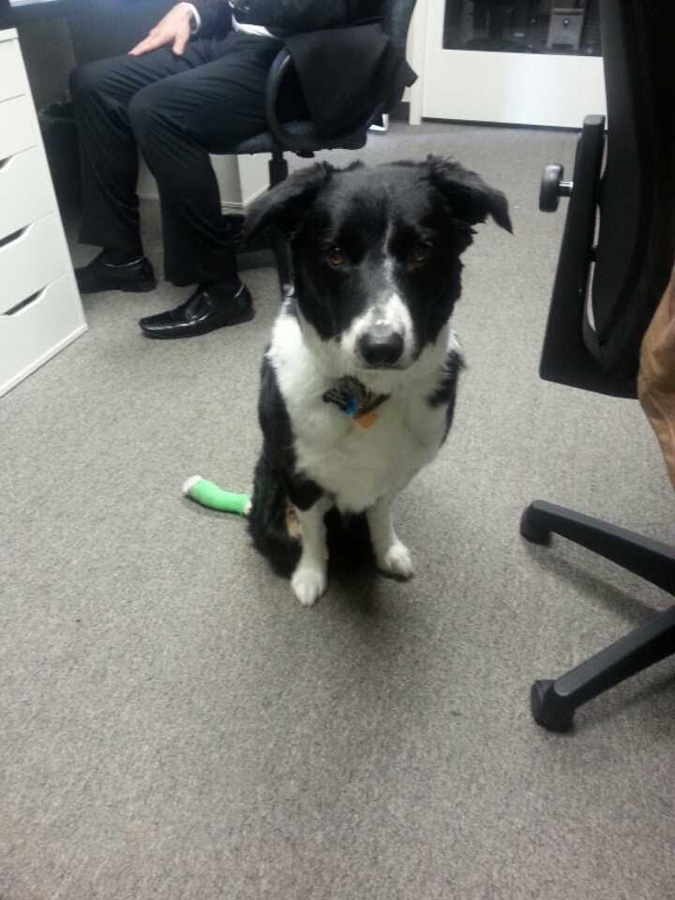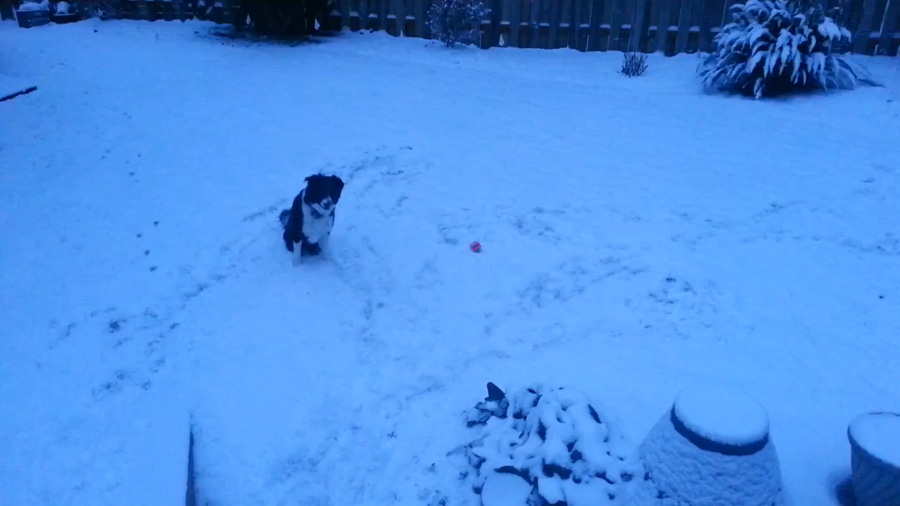 Murphy the Wonder Dog
The Fidelis mascot. RIP Murph Dog (2018)! Murphy was a huge part of the Fidelis journey. He came to the office daily after he became paralyzed in 2013. However, no one ever told Murphy he was paralyzed. Murphy was born the same year Fidelis was born in 2008. In 2013 he injured his back while playing ball, after repeat visits to the Vet and surgery they could not save the use of his back half of his body. After two weeks of being paralyzed, he lifted his back half off the ground and began walking around on his front legs. After that, the stairs were accomplished, ball throwing and daily walks in his cart (wore out too many tires to count). In many ways Murphy was Fidelis. His never quit attitude, love for his people, and his identity of being different are all characteristic we pride ourselves on at Fidelis.
---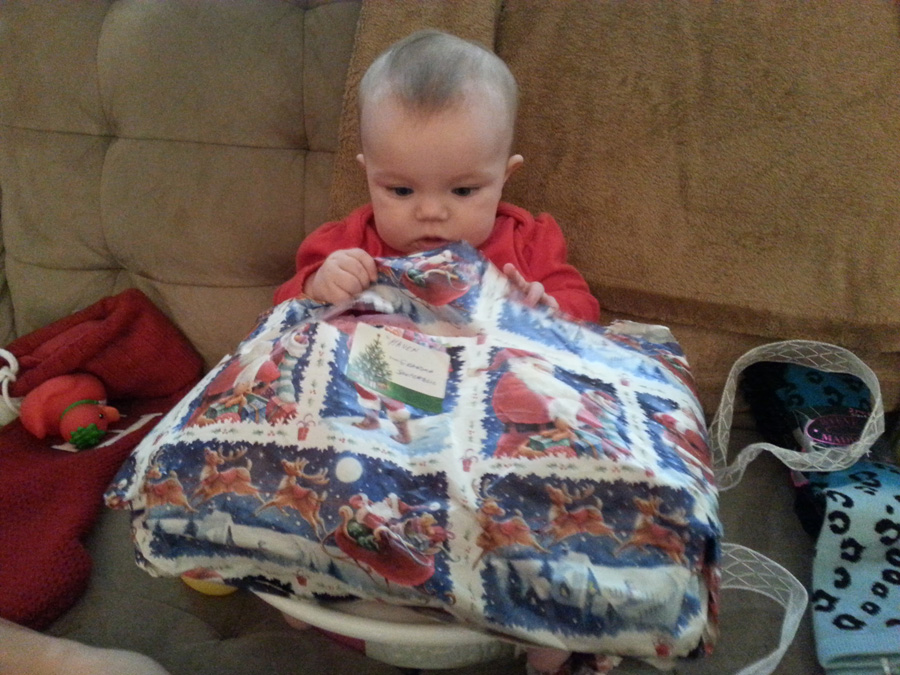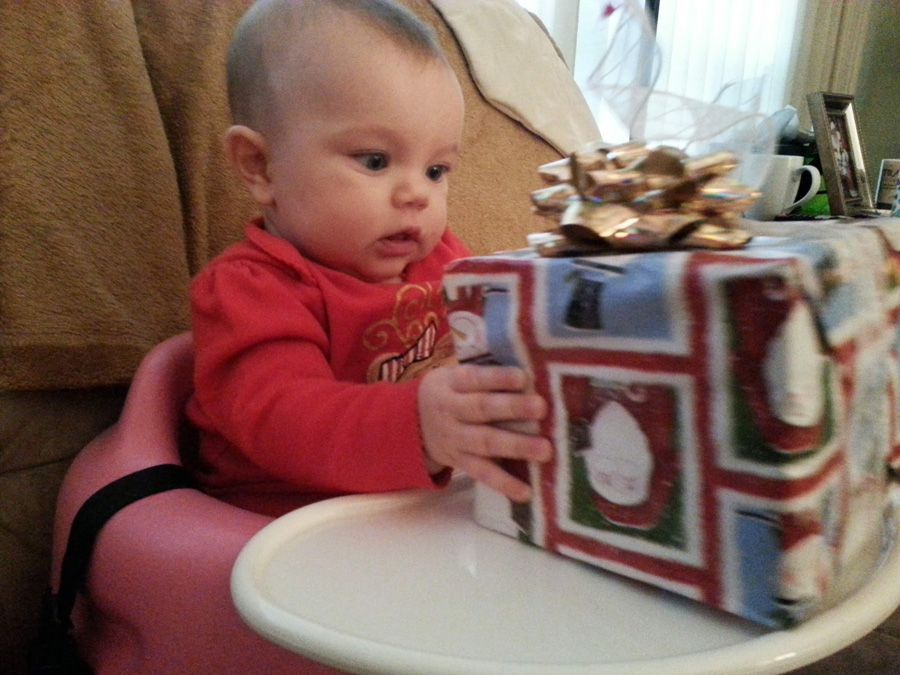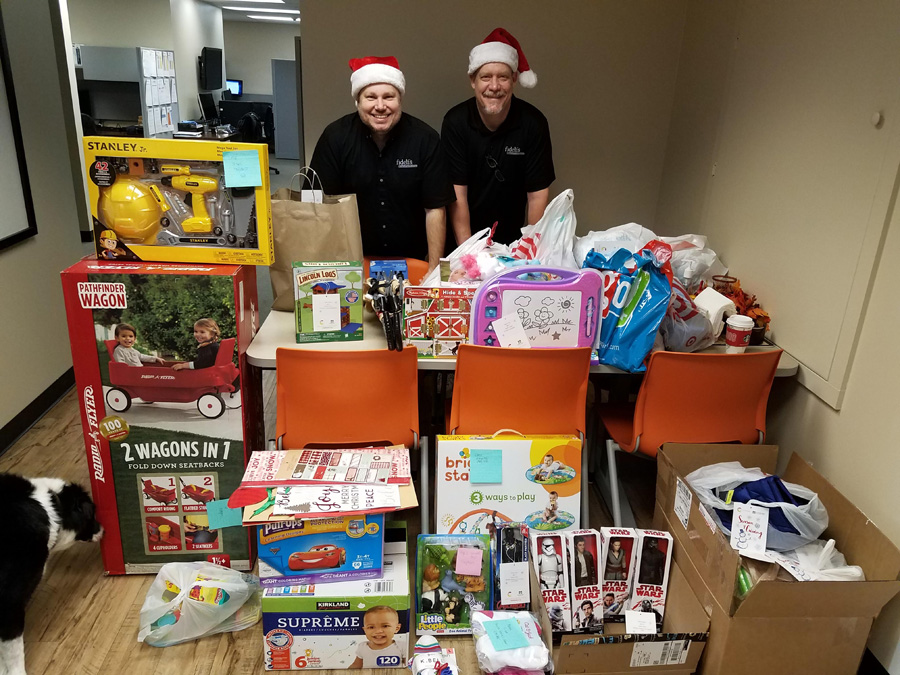 Childhaven Holiday Toy Drive
Fidelis employees play Santa. We collected toys for the Childhaven annual toy drive. Since 1909, Childhaven has been a safe and caring place for babies, toddlers, and preschoolers in King County. Today, our early learning, early intervention, and counseling programs support positive outcomes for all children and families in the communities we serve.
---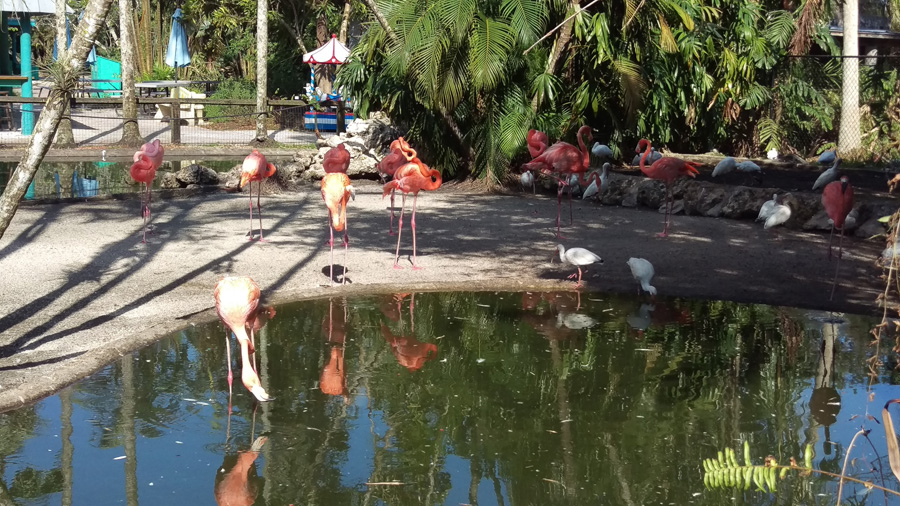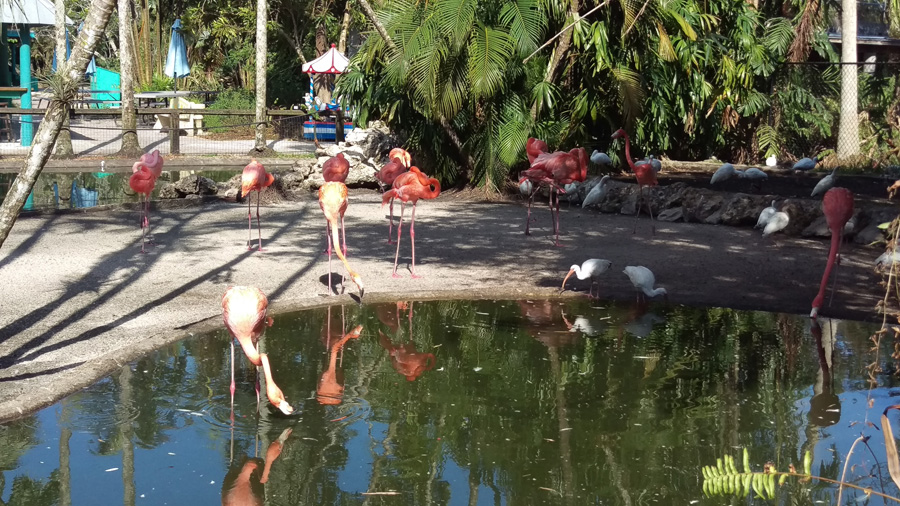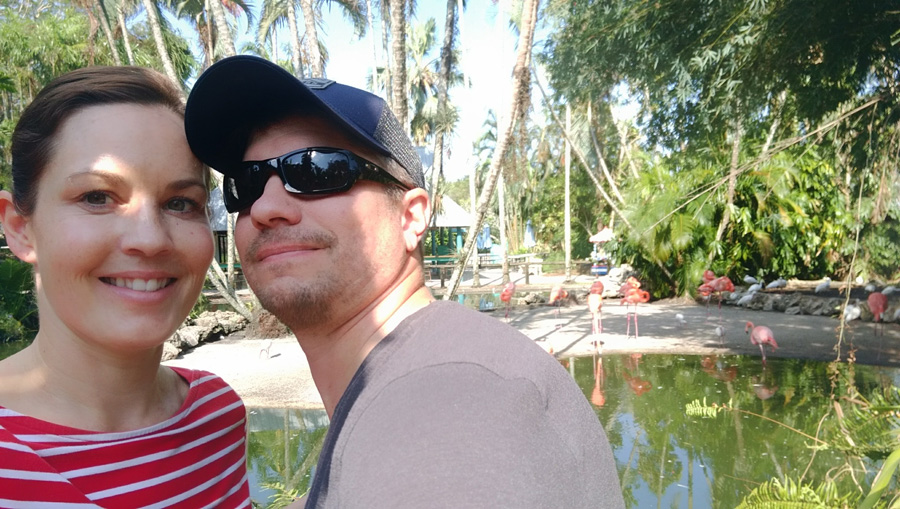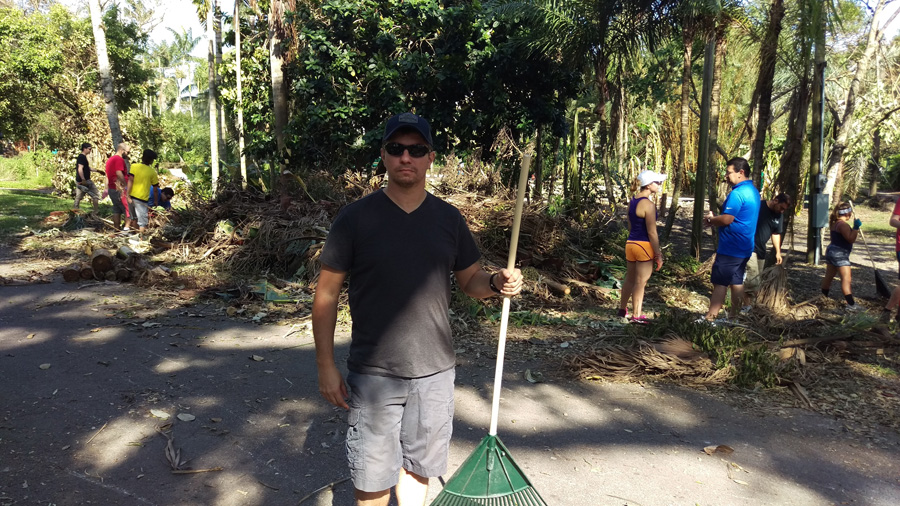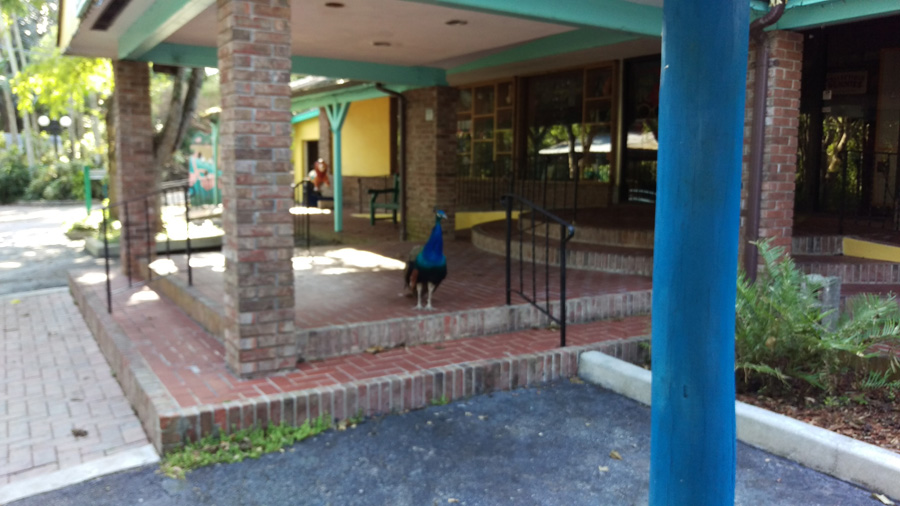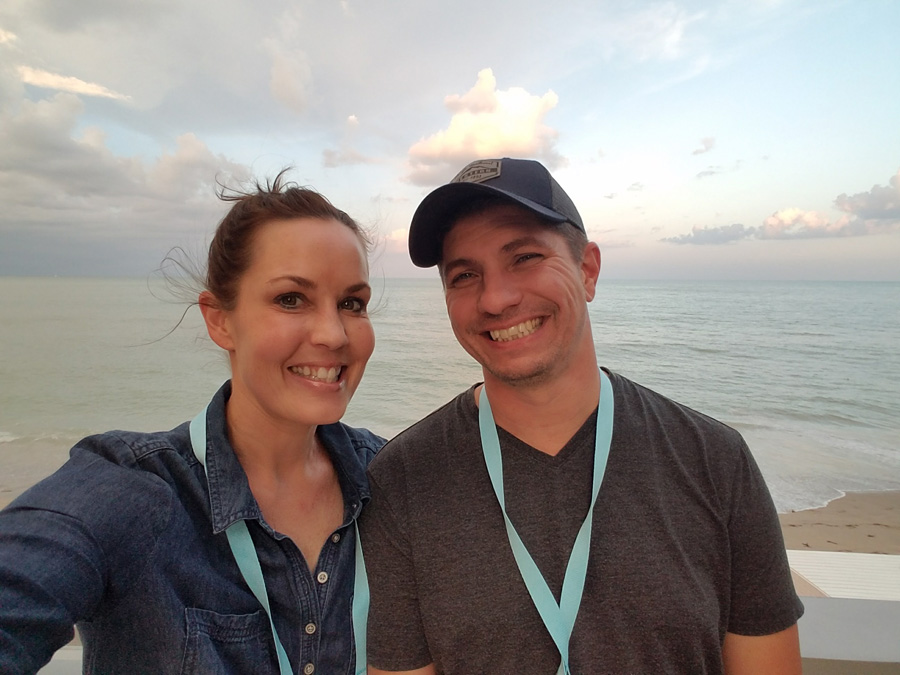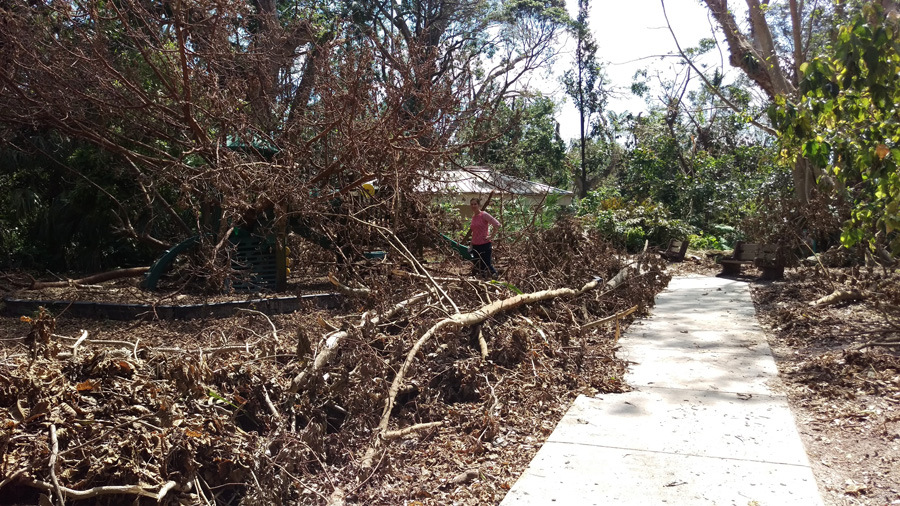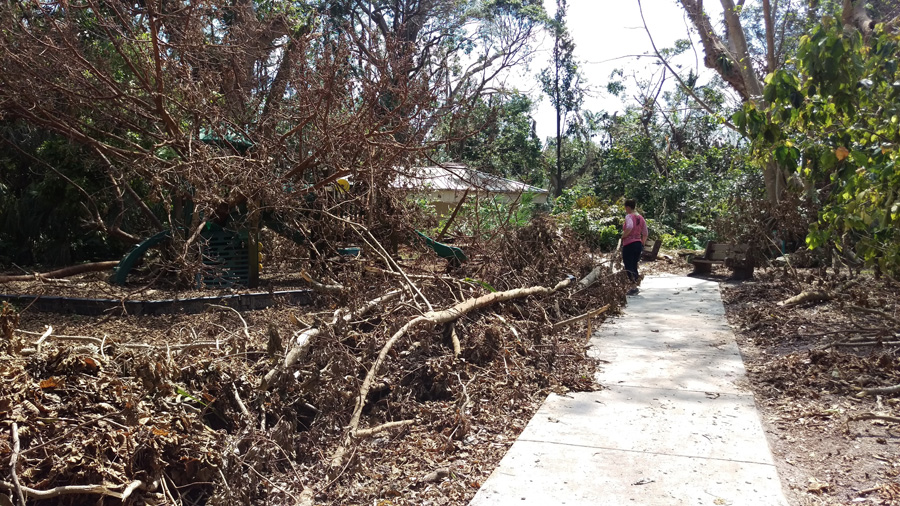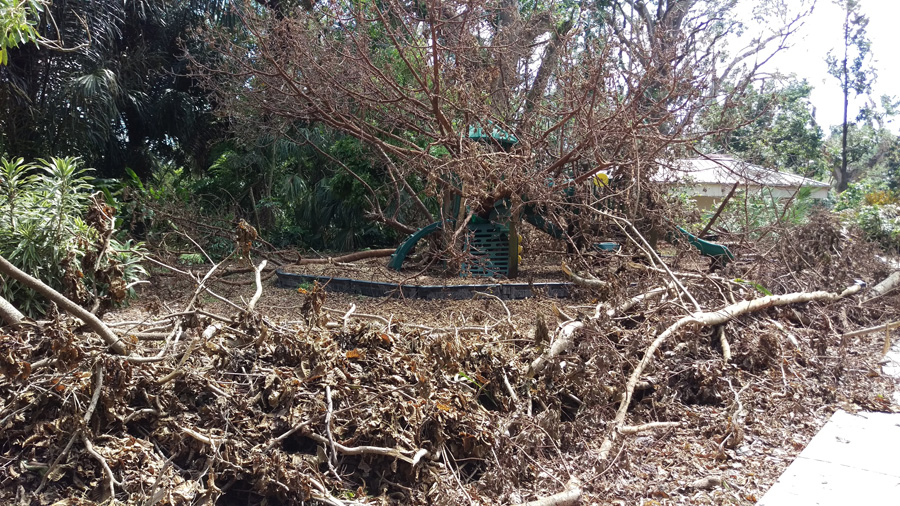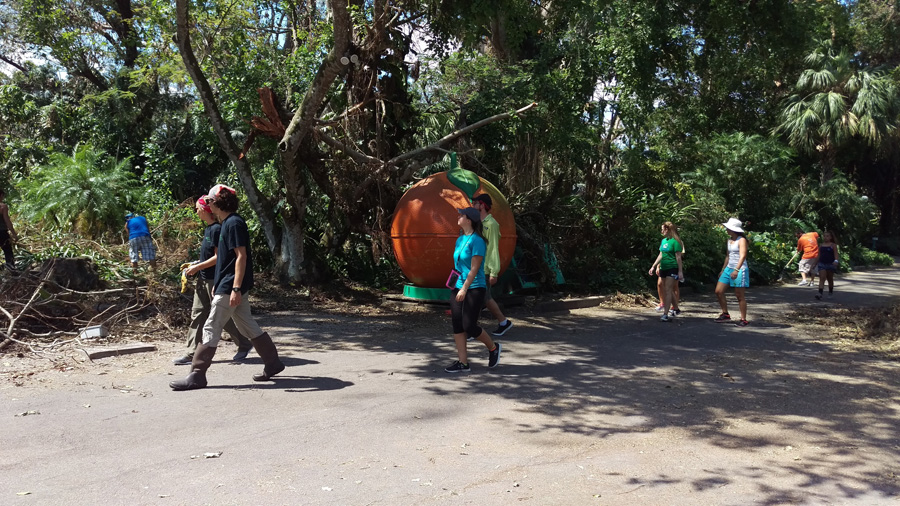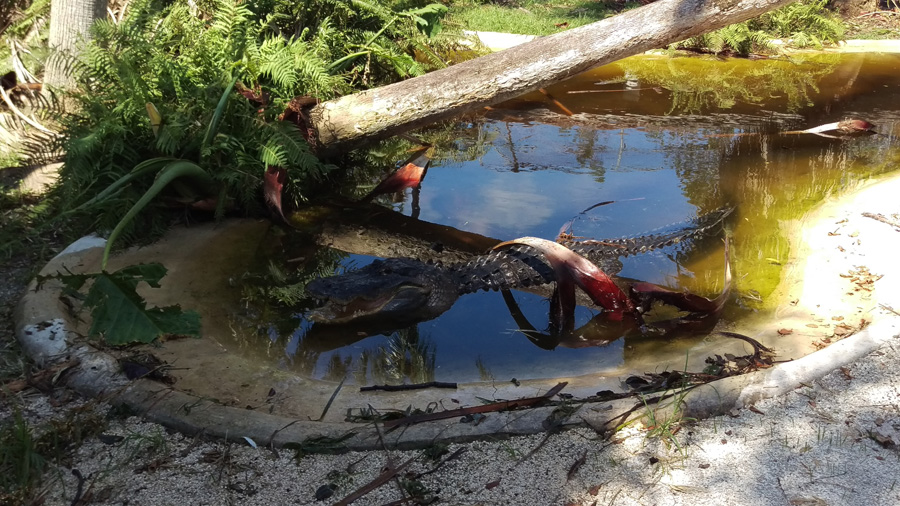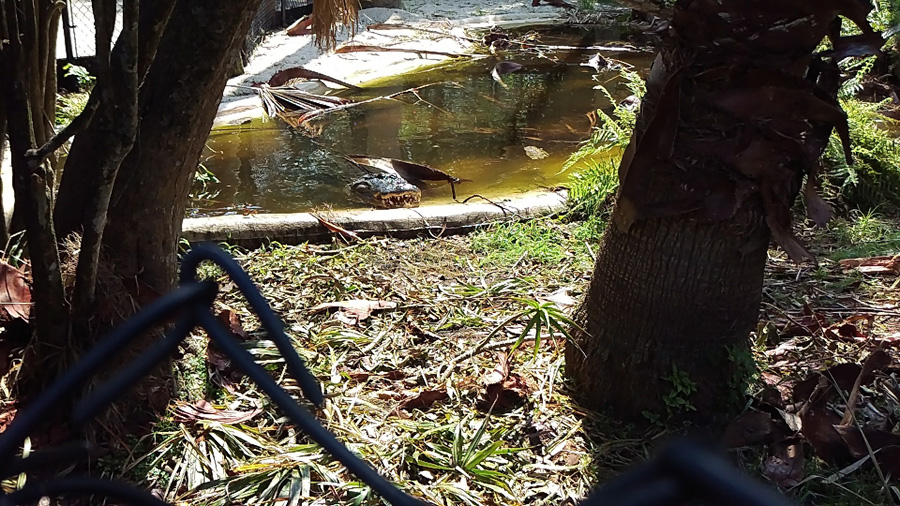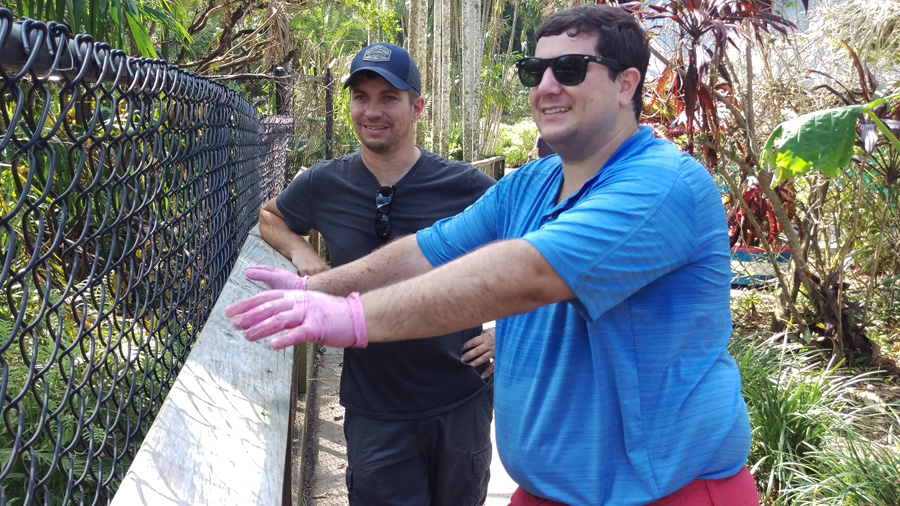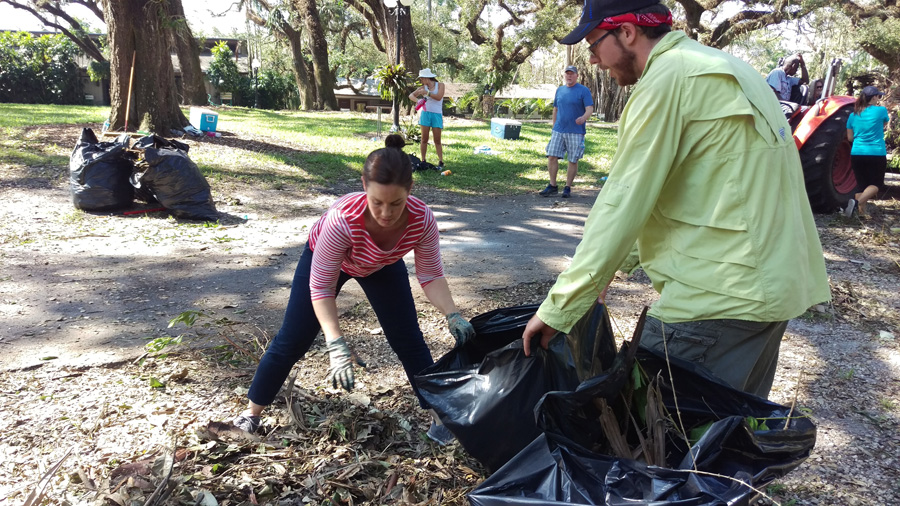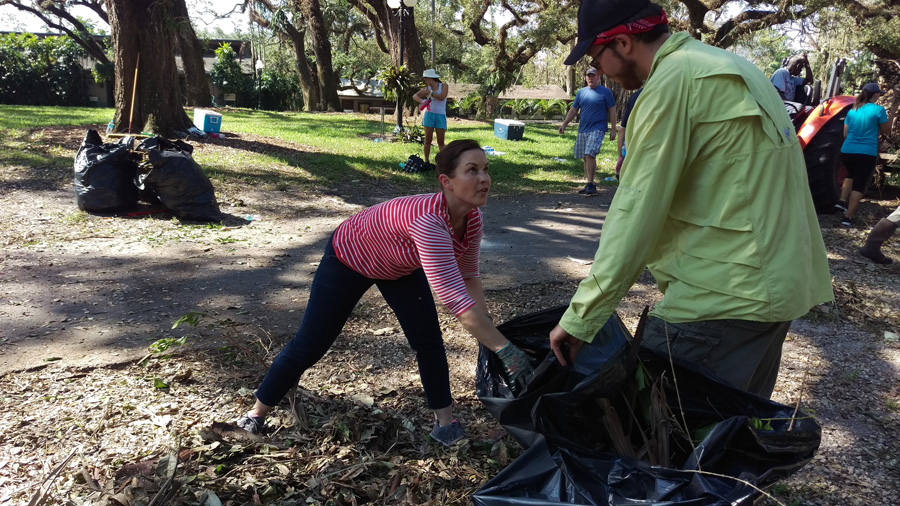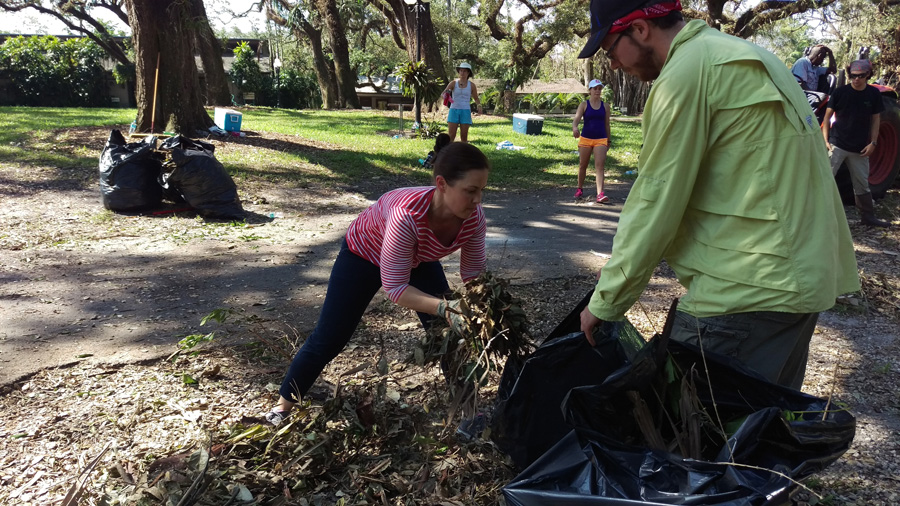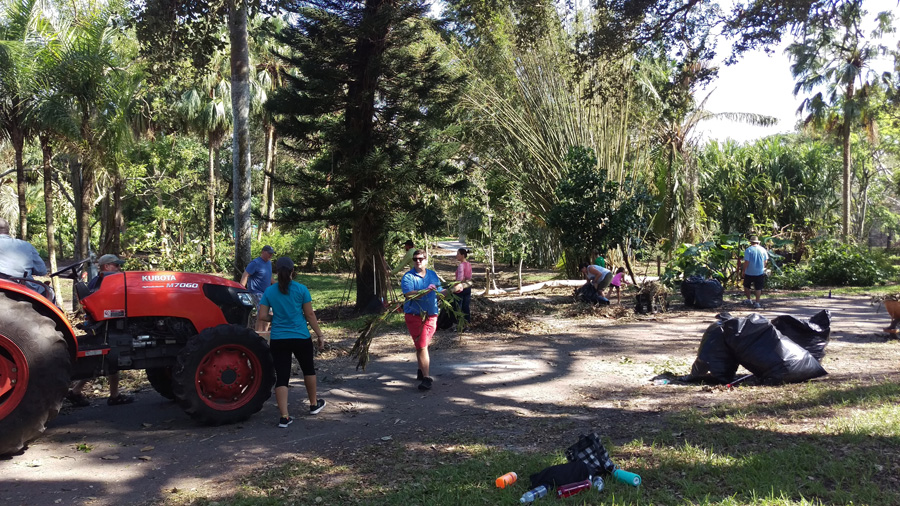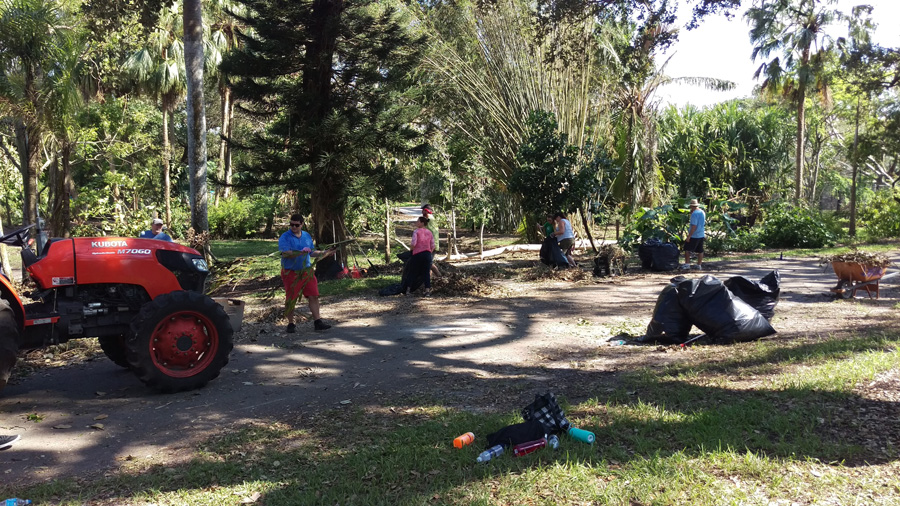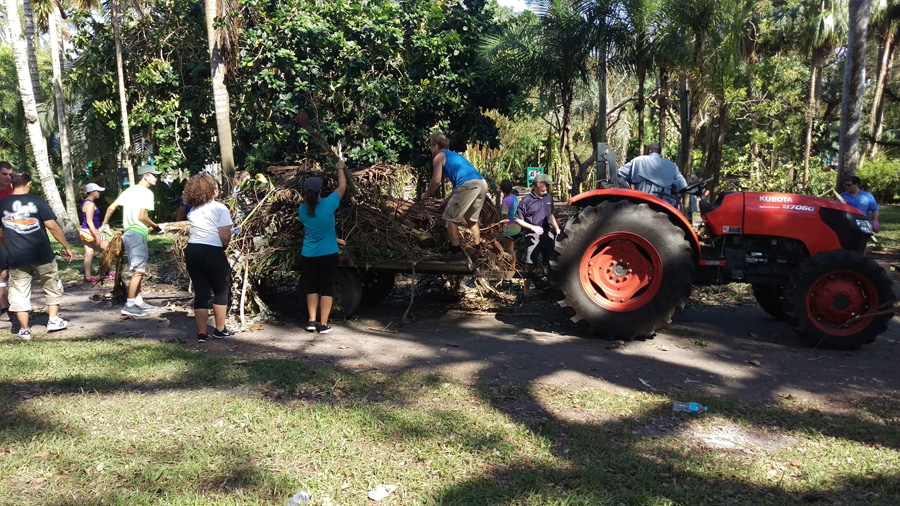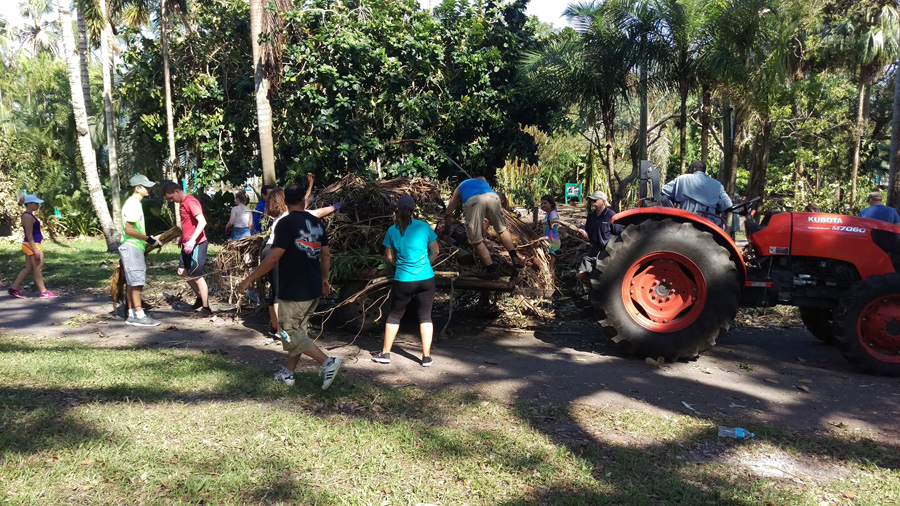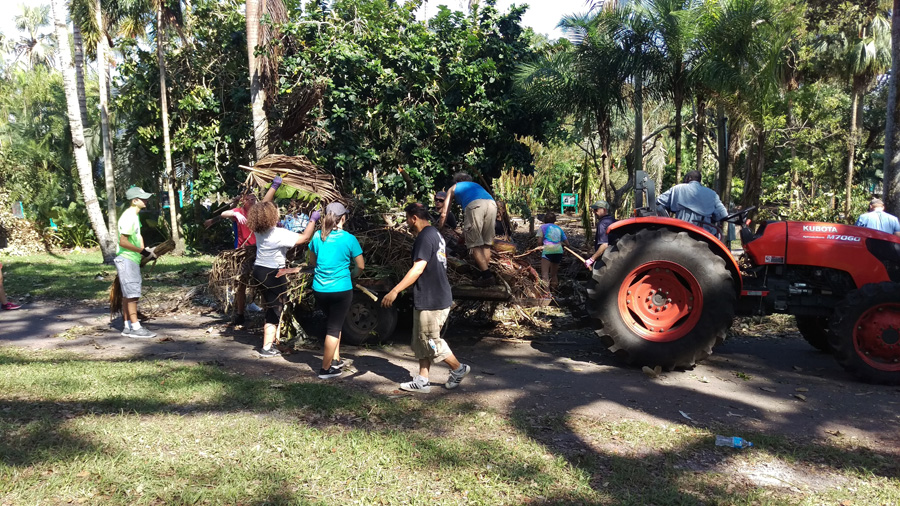 Fidelis Provides Aid to Hurricane Irma - September 2017 Recovery
Fidelis CEO Scott and CPO LaRae give their time to help clean up from Hurricane Irma. They work hard cleaning the Flamingo Gardens is a 60-acre, not-for-profit wildlife sanctuary, aviary, and botanical garden located just west of Fort Lauderdale, Florida at 3750 South Flamingo Road, Davie, Florida, United States.
---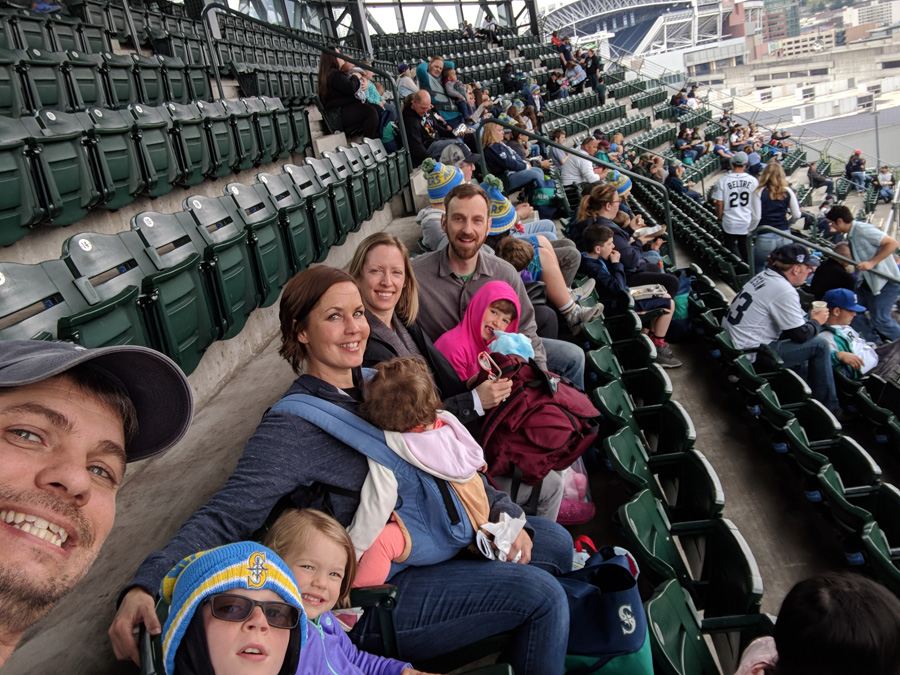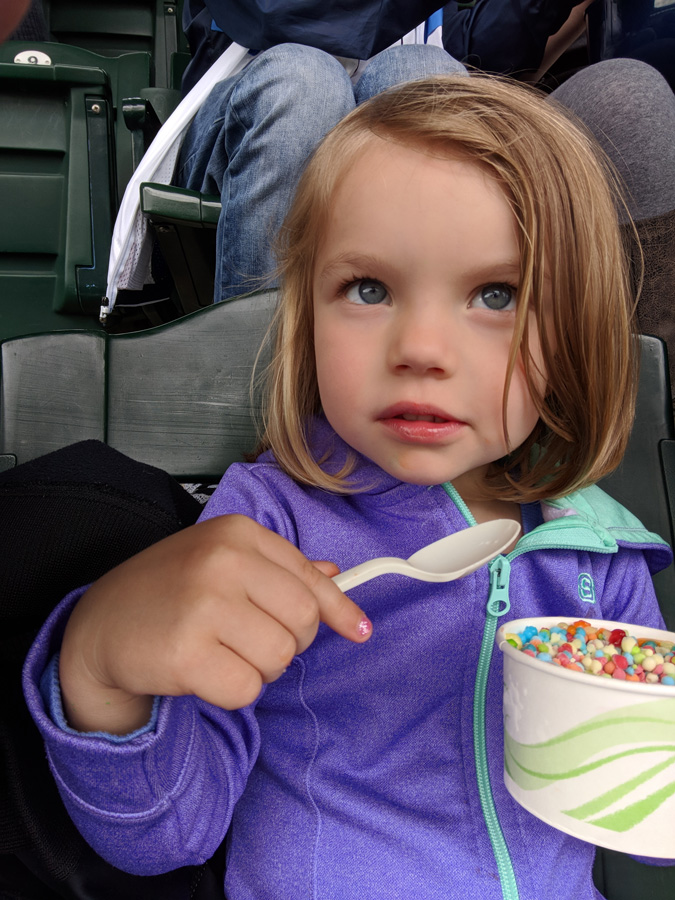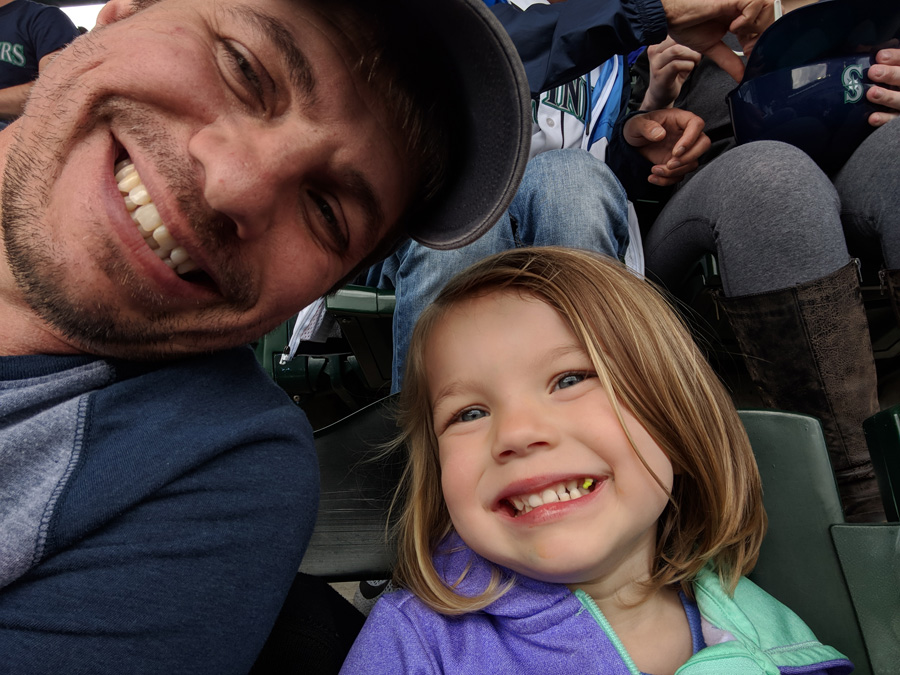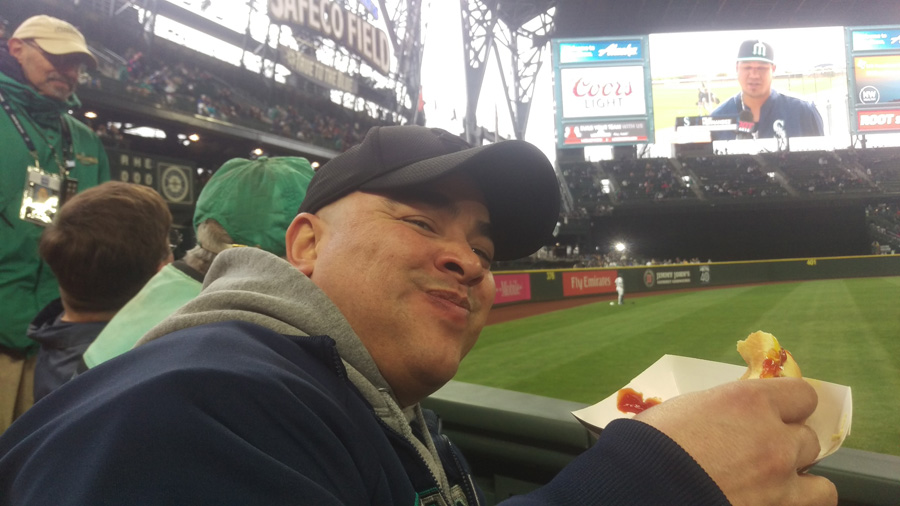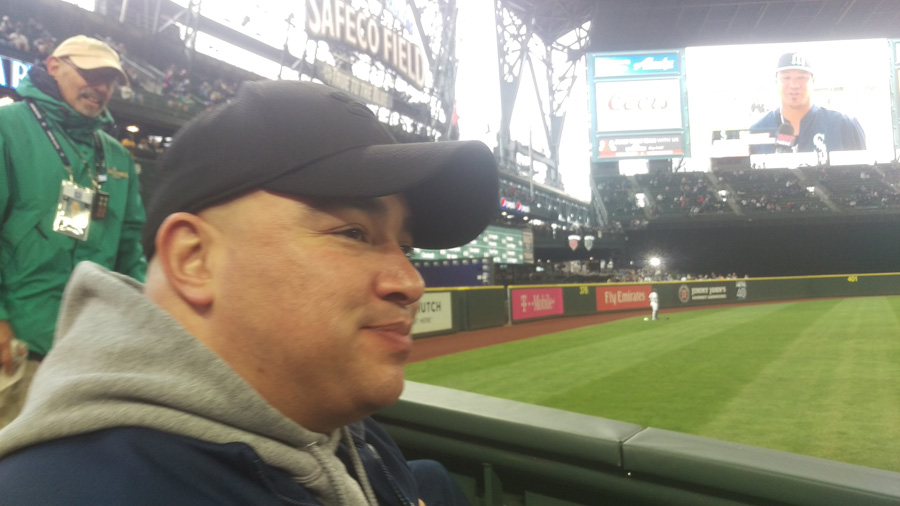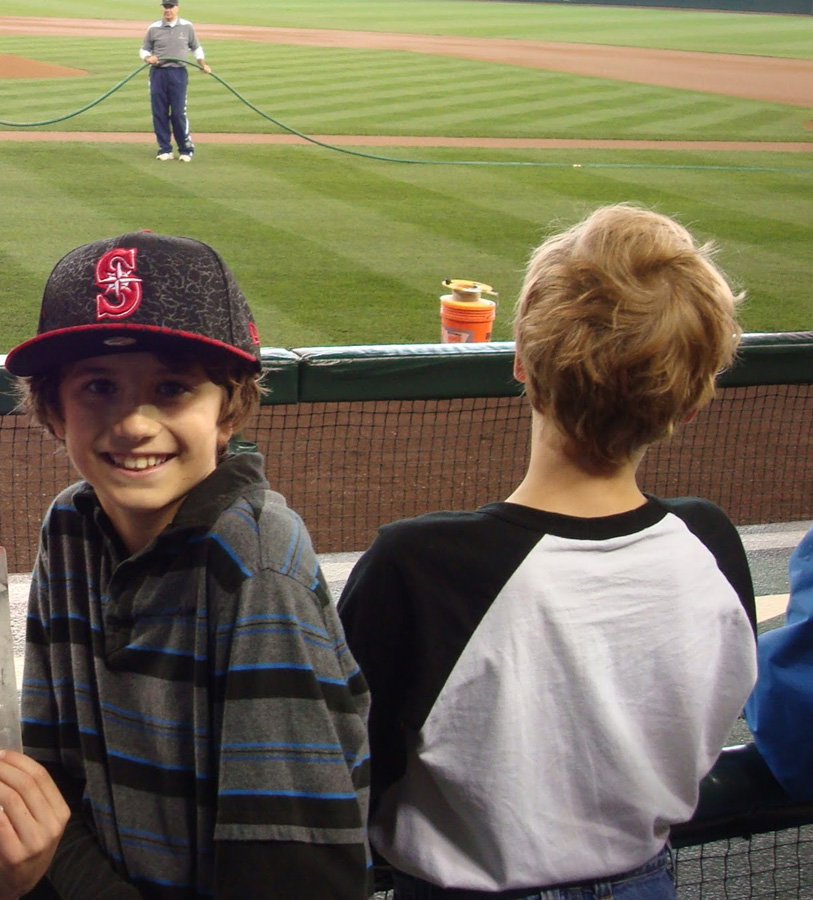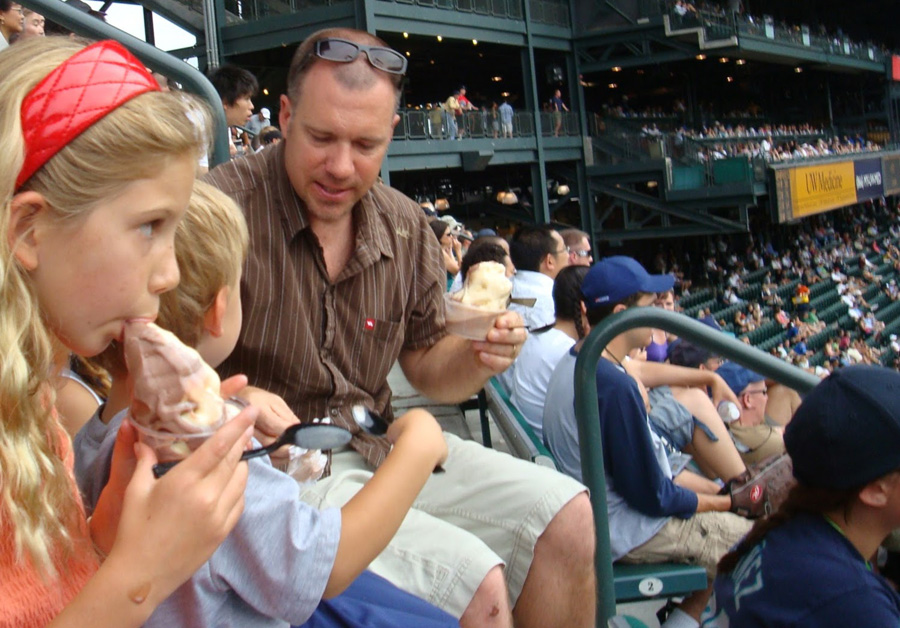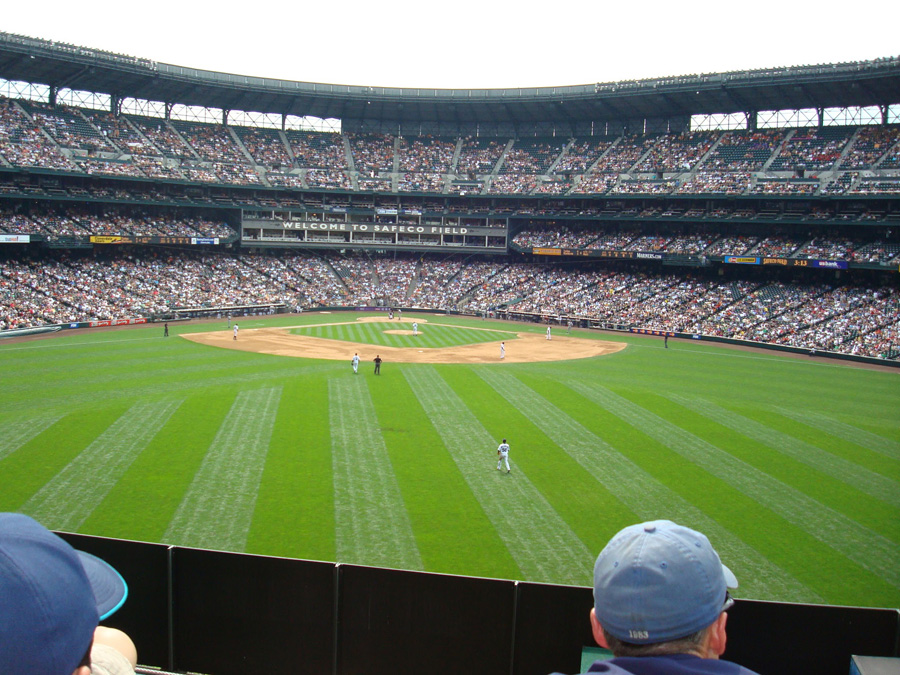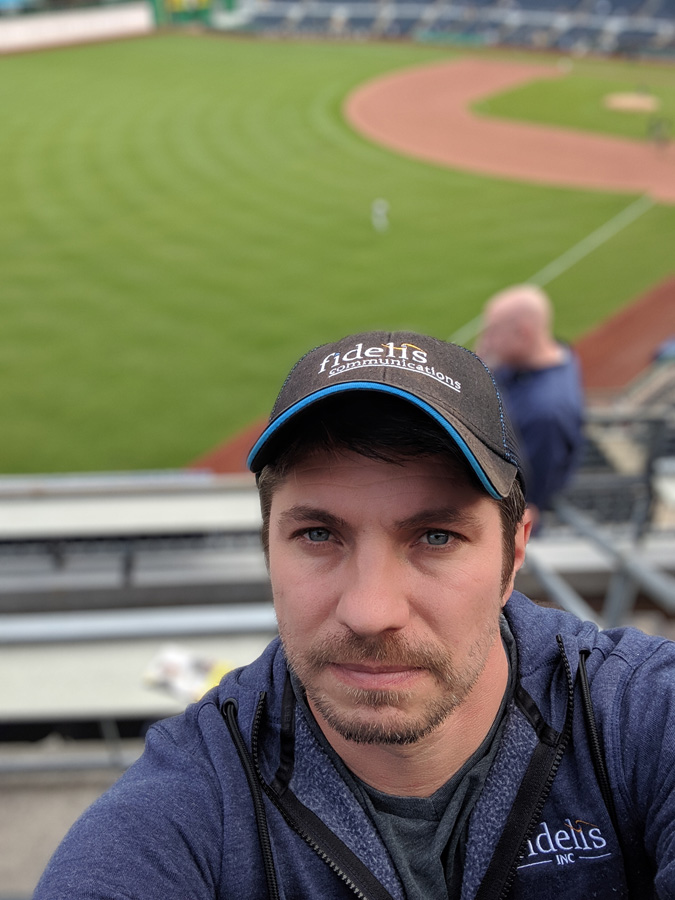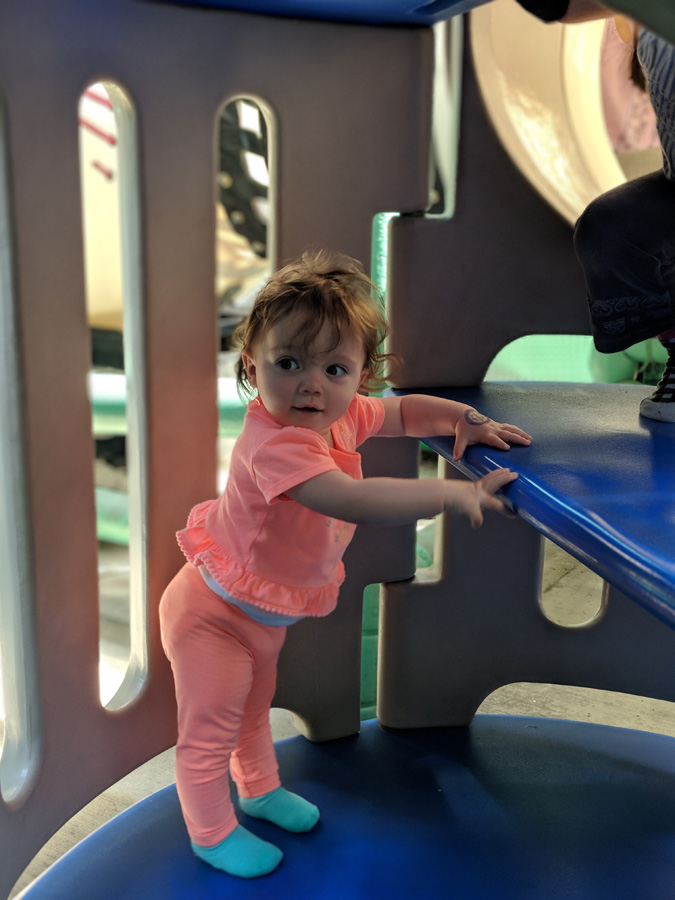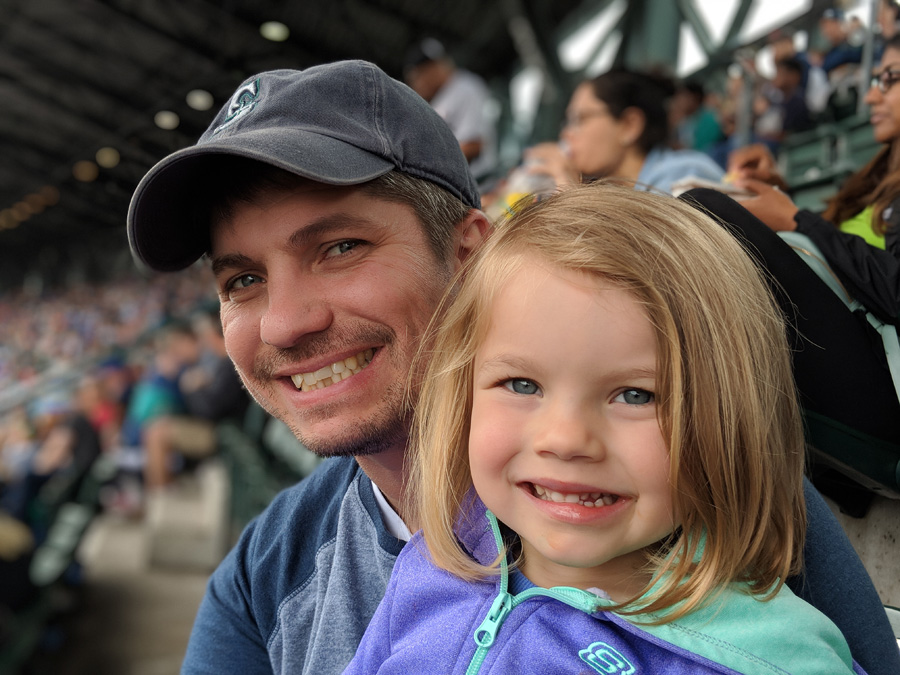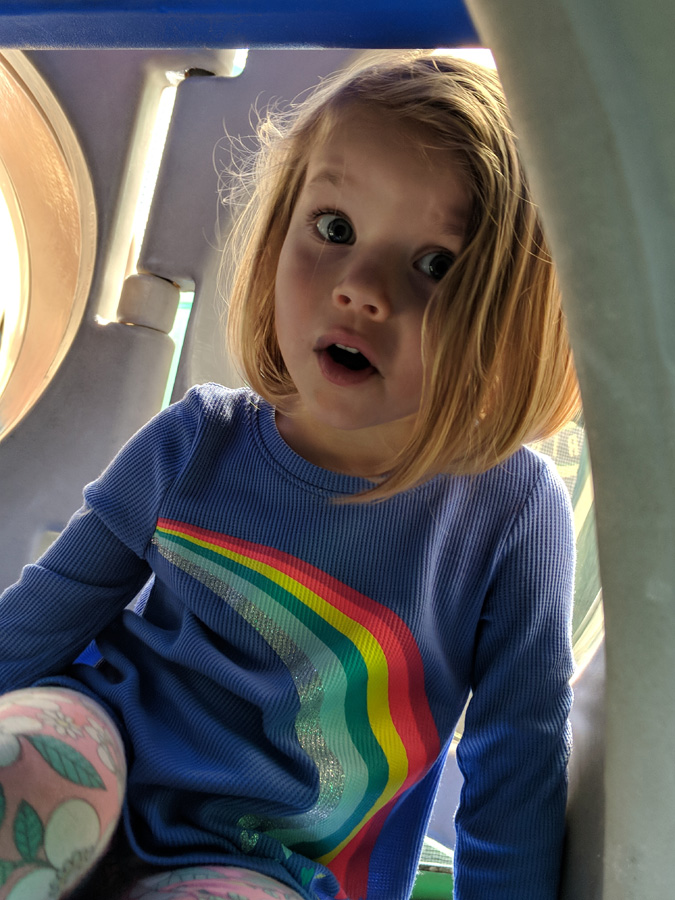 Fostering Together - Seattle Mariners' We Are Family Day event
Fostering Together - Seattle Mariners' We Are Family Day event recognition pays tribute to foster and relative caregivers and adoptive families.
---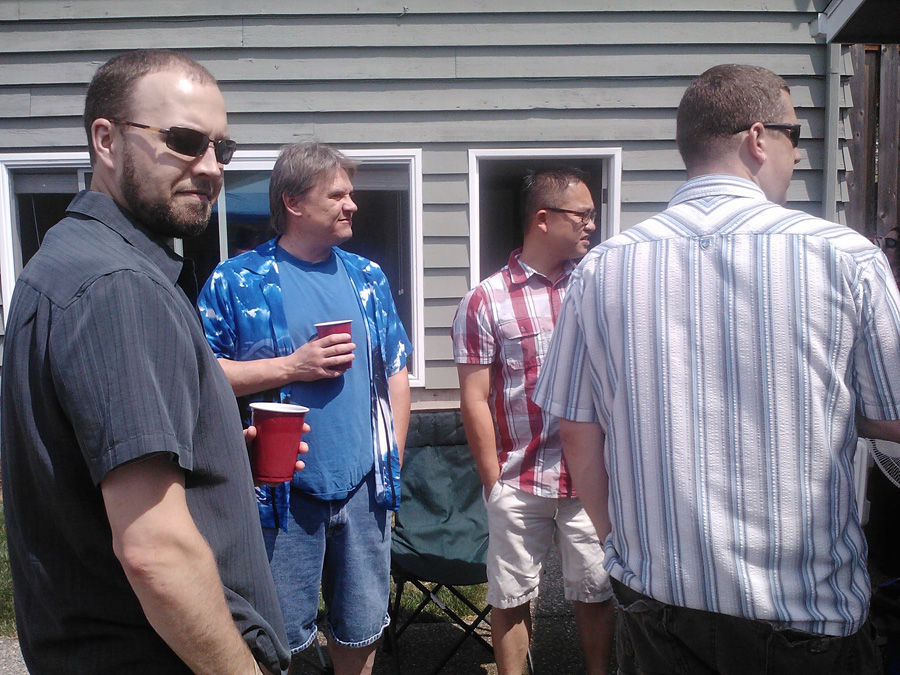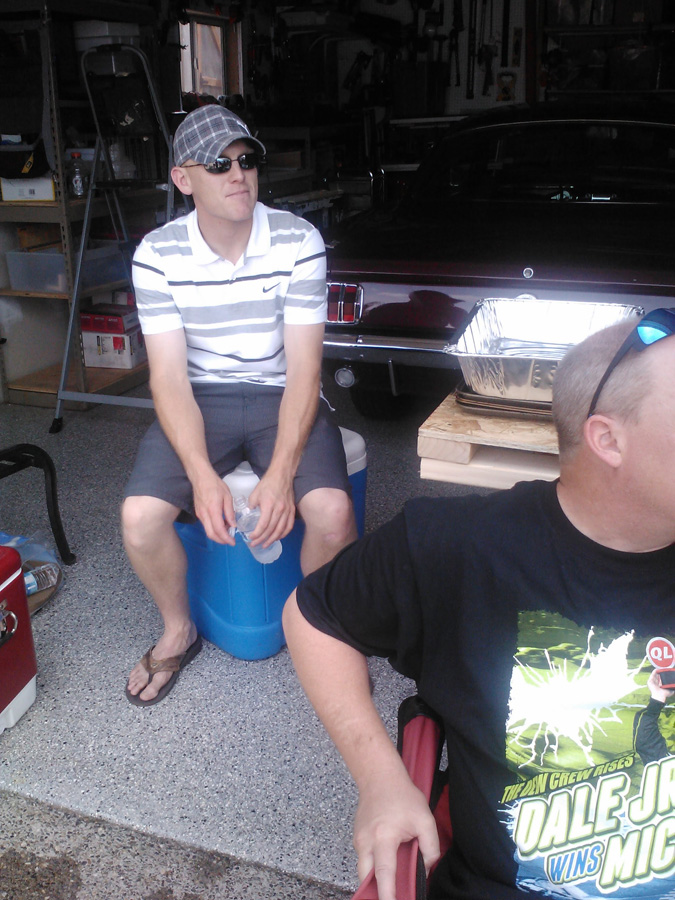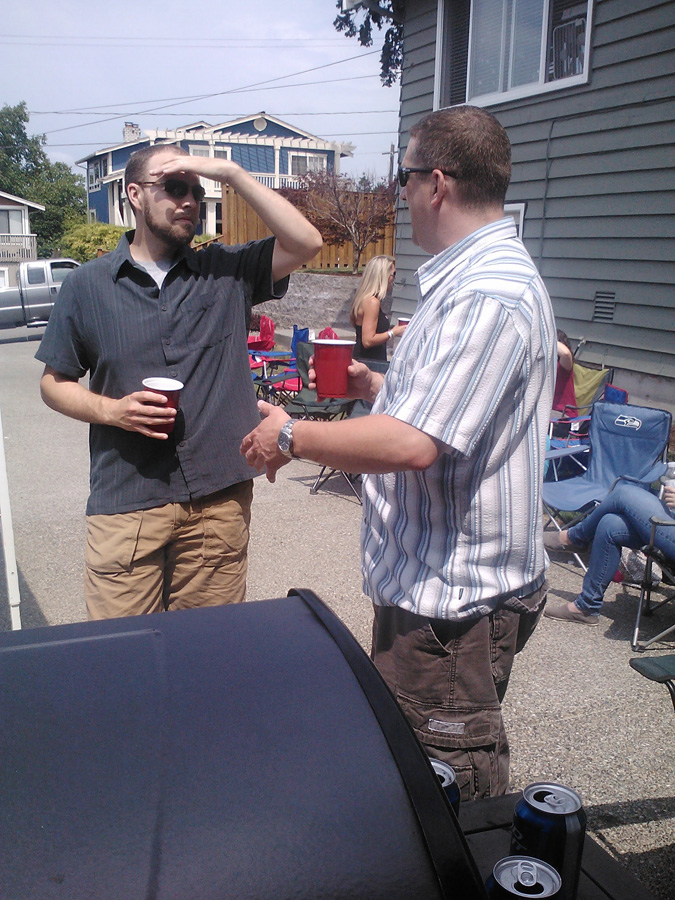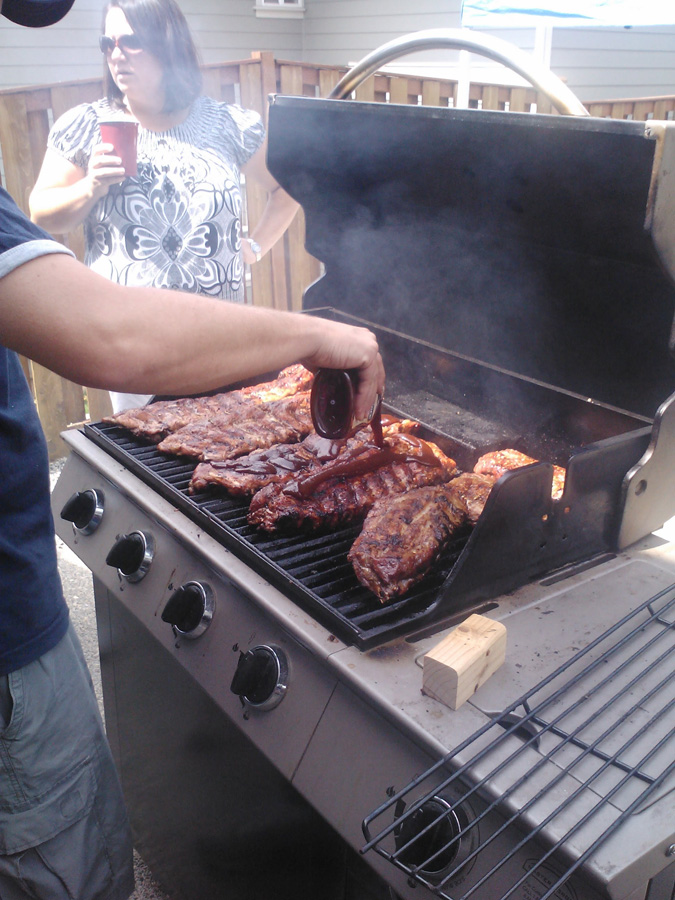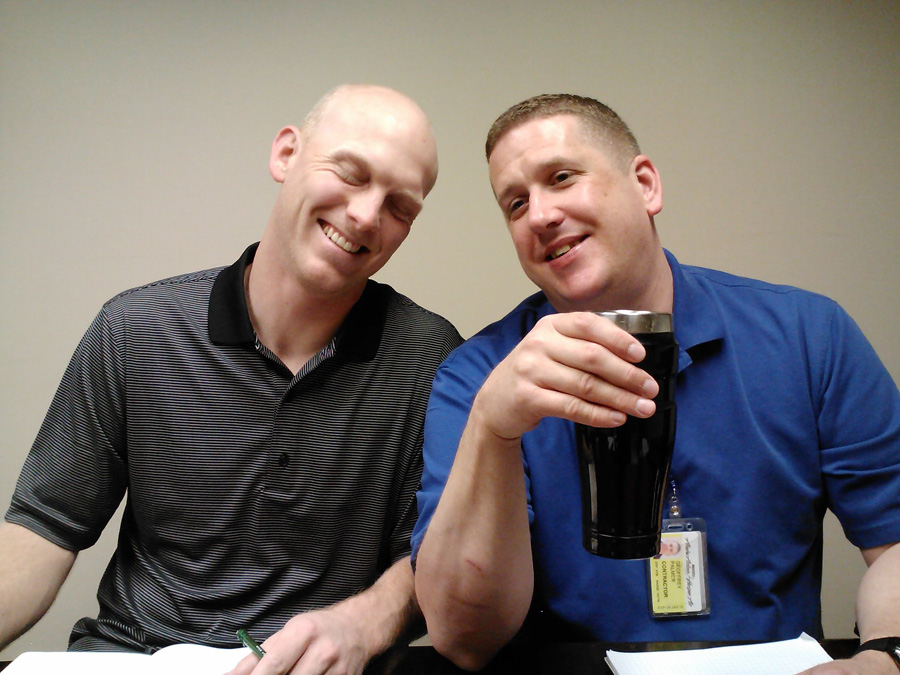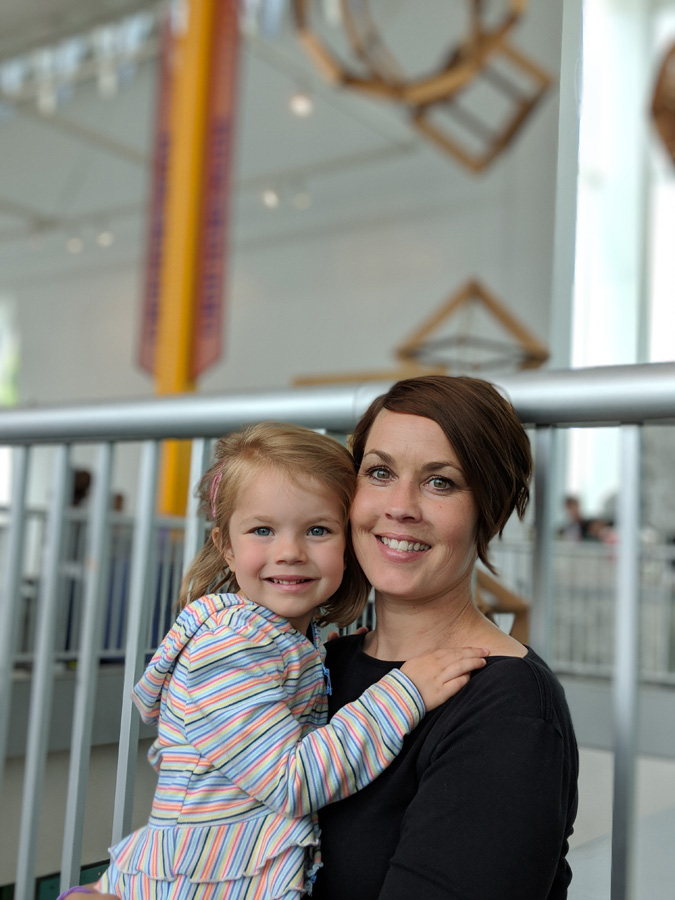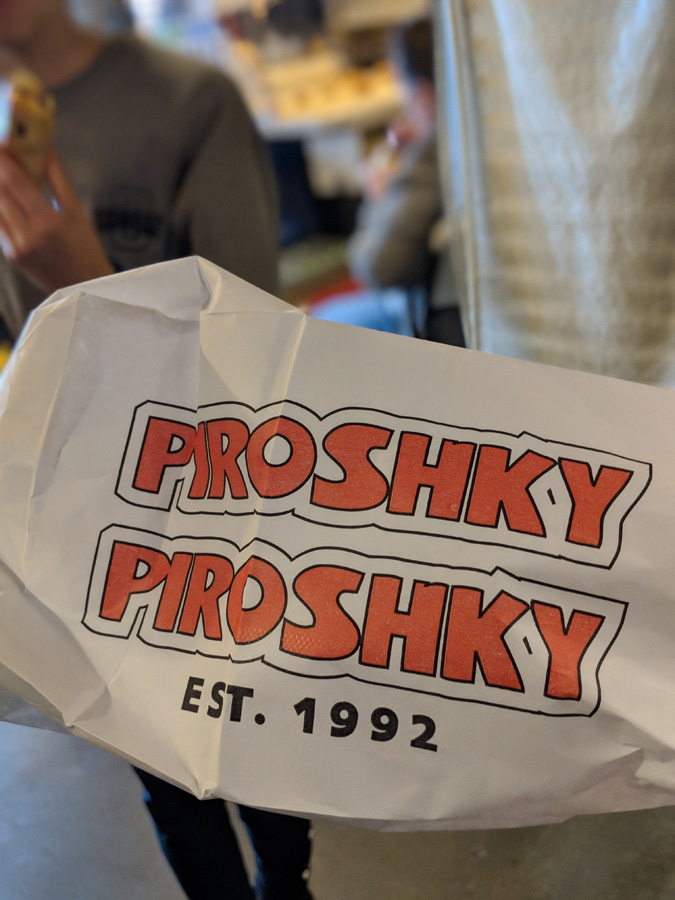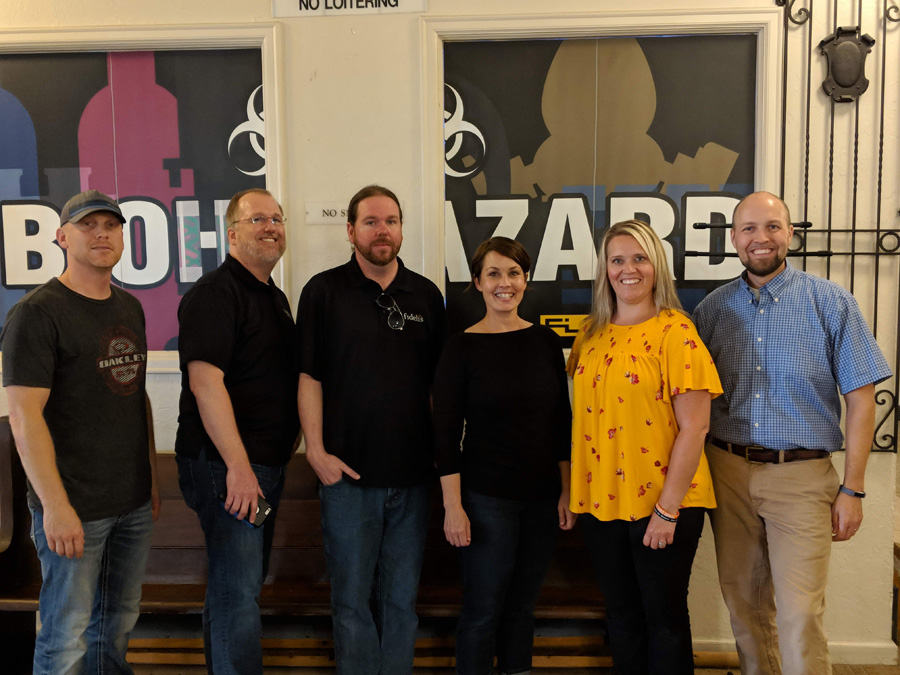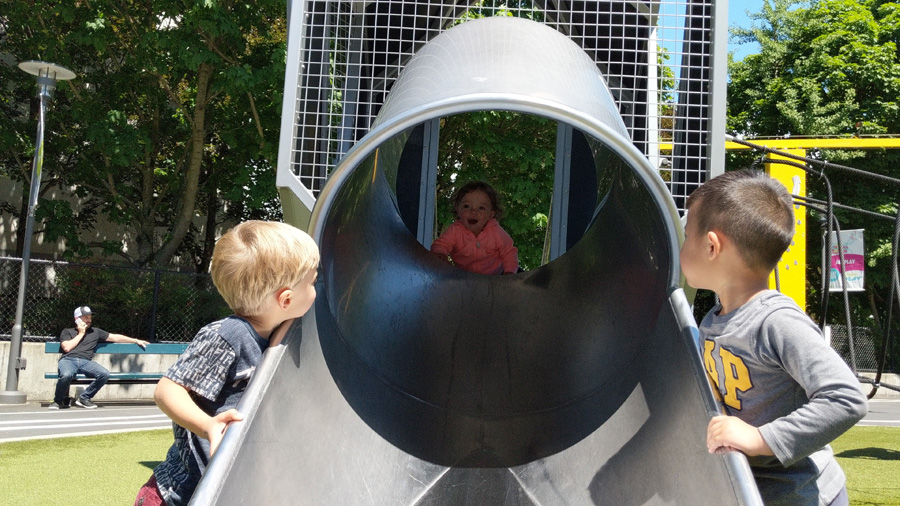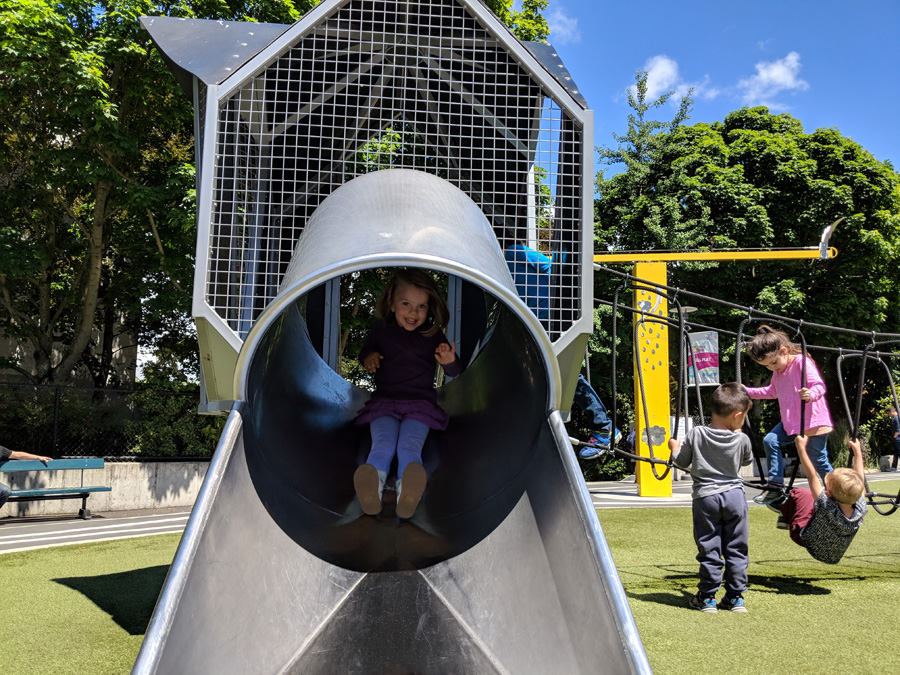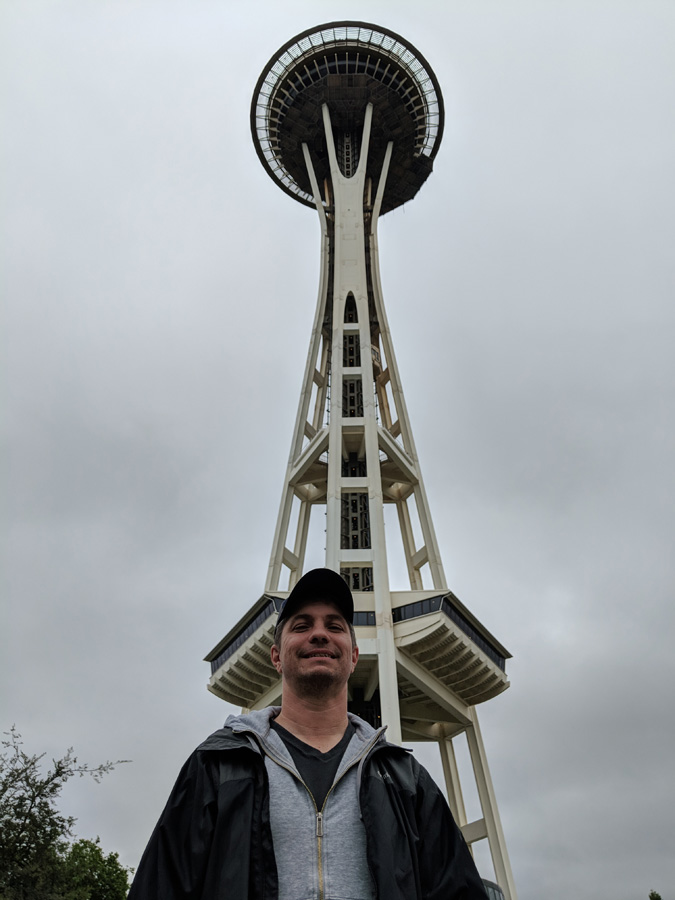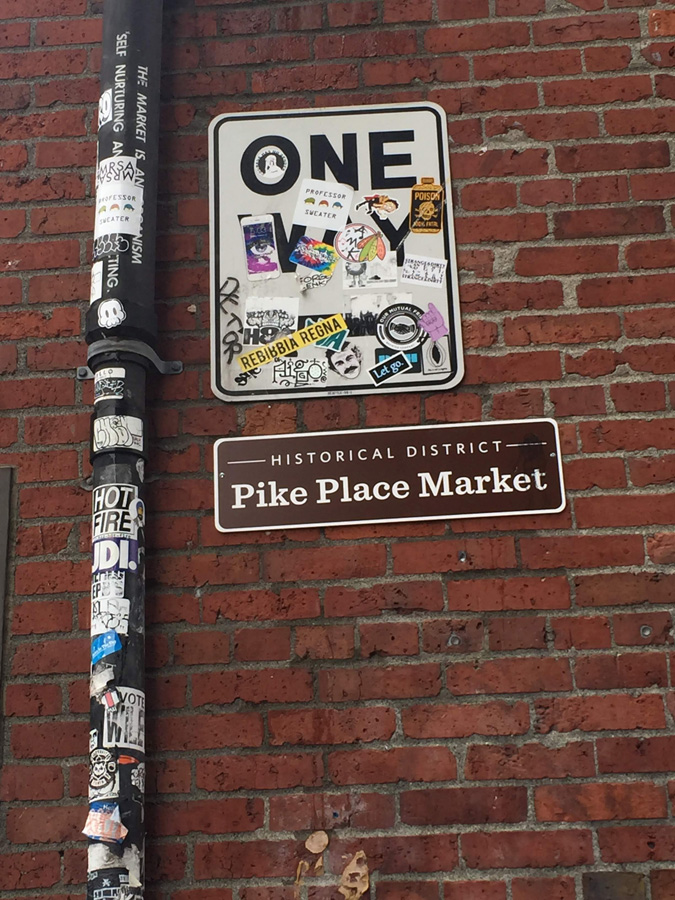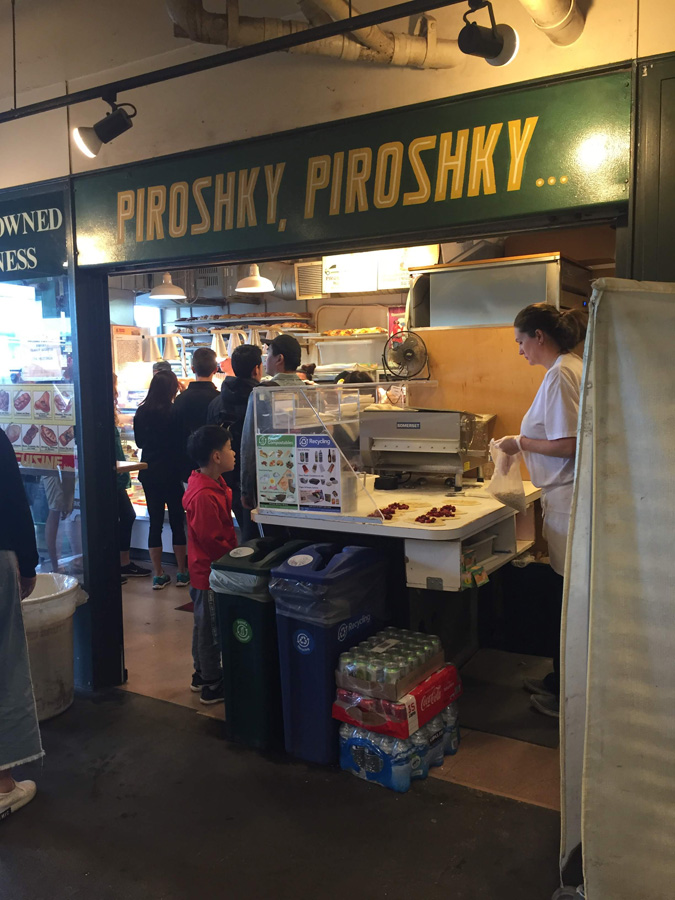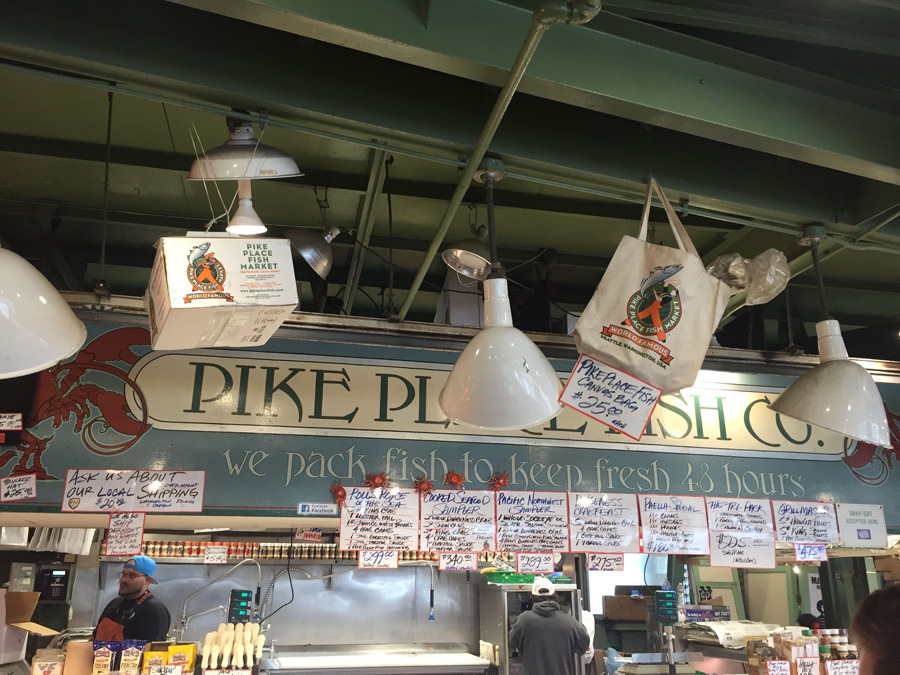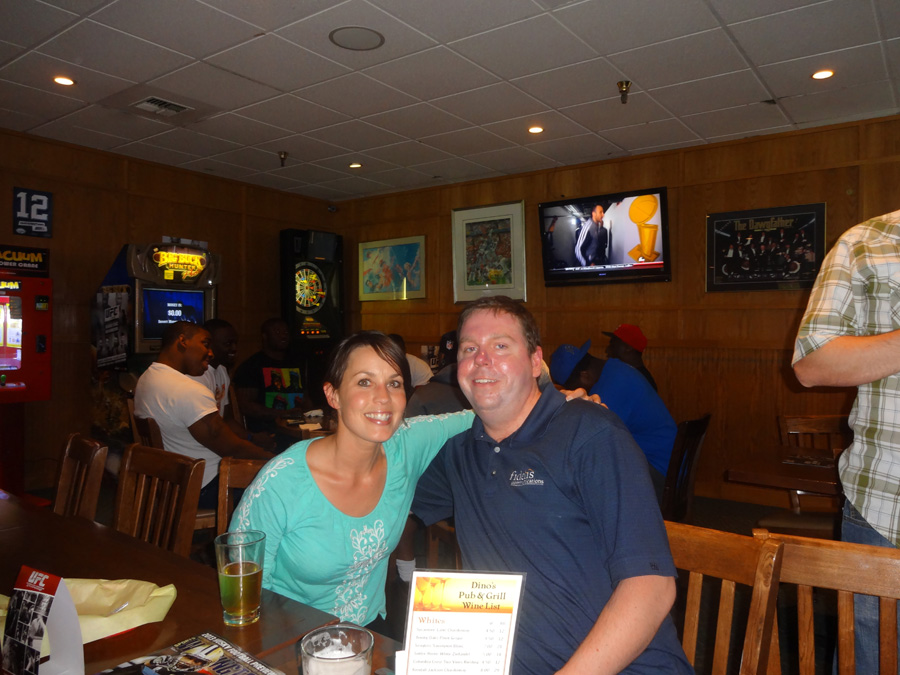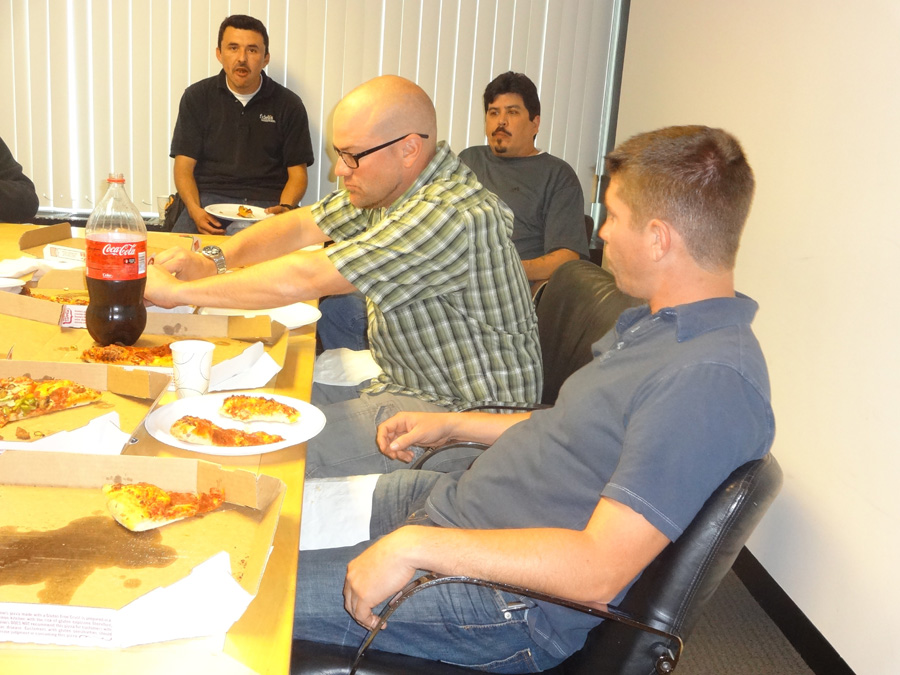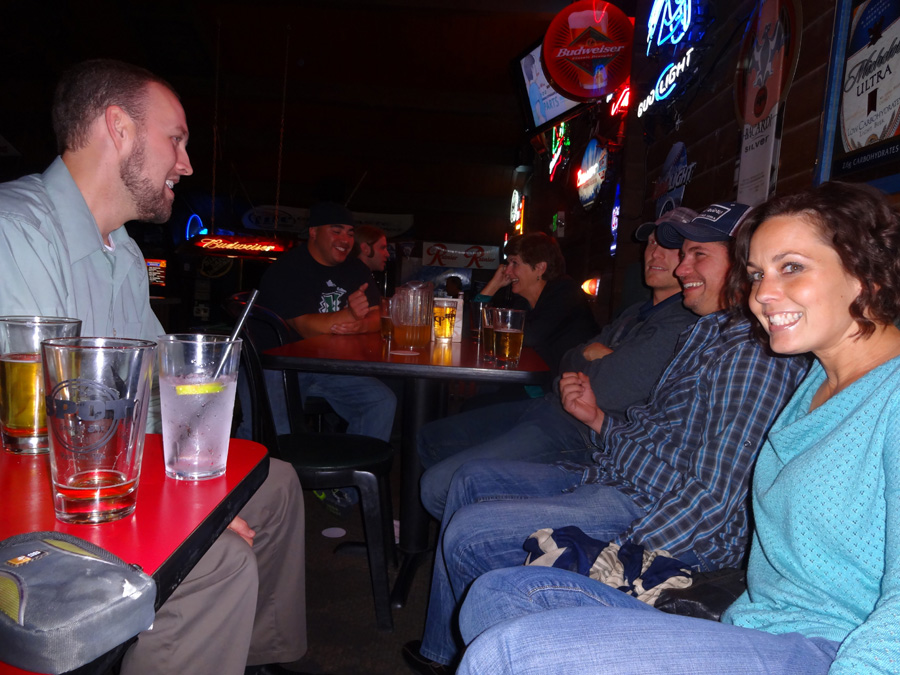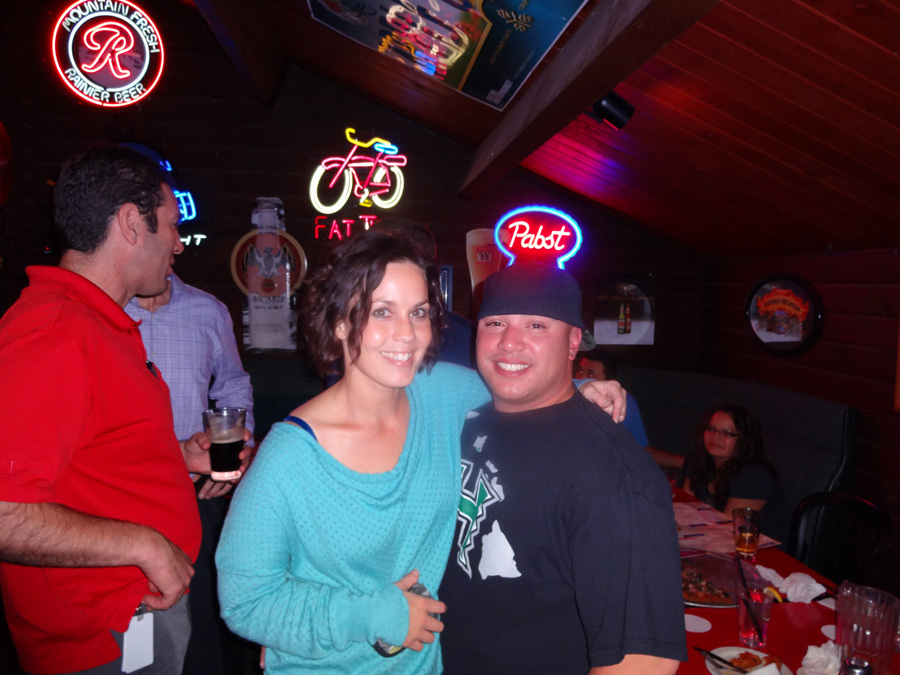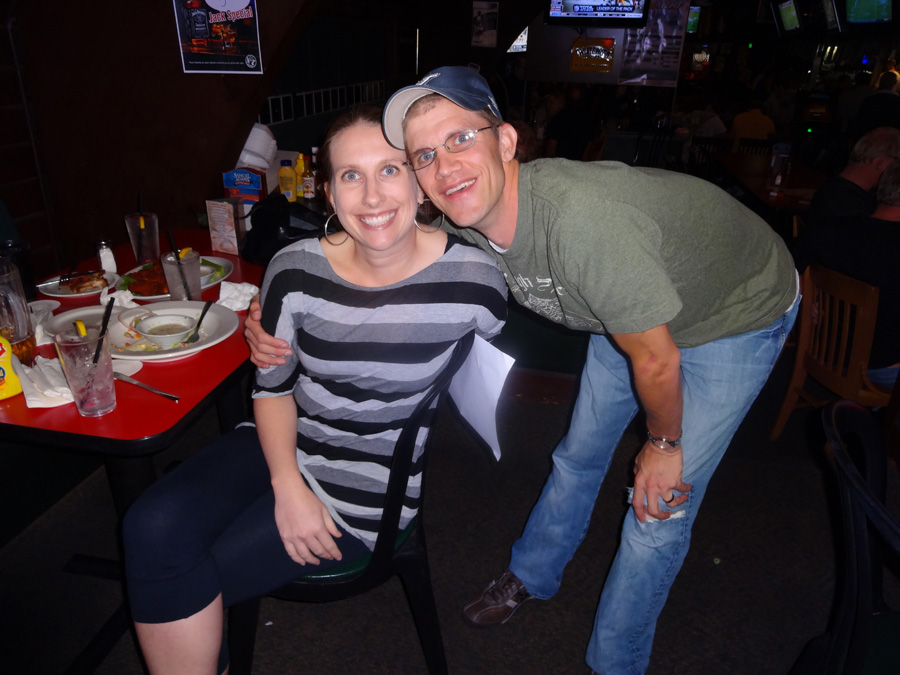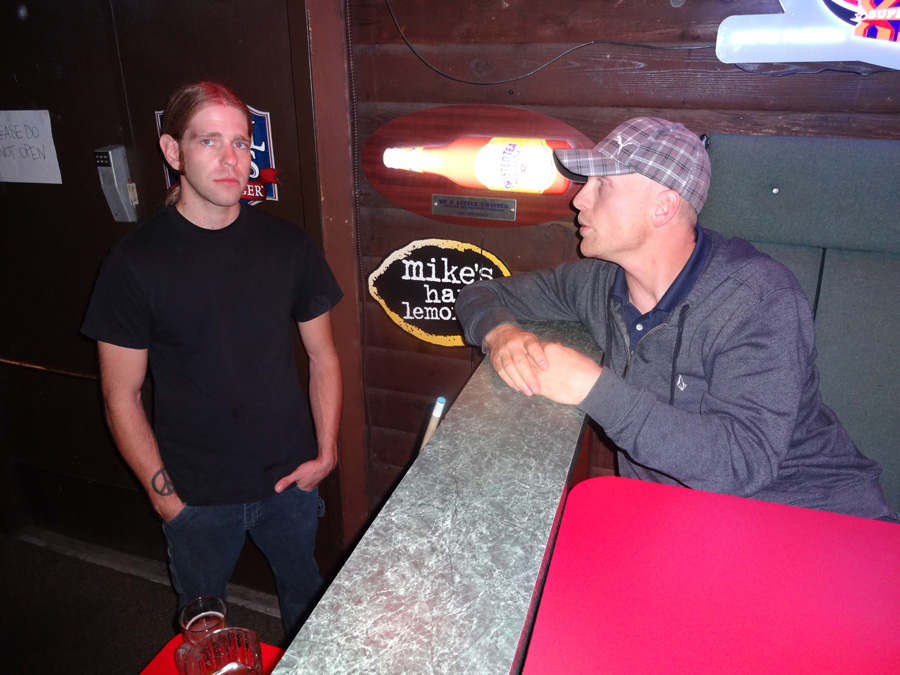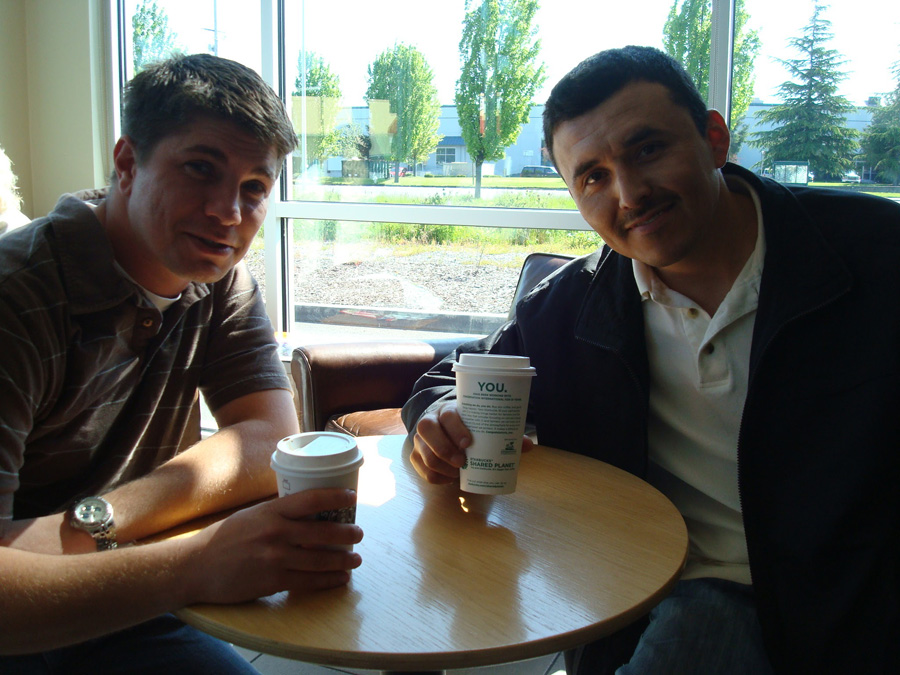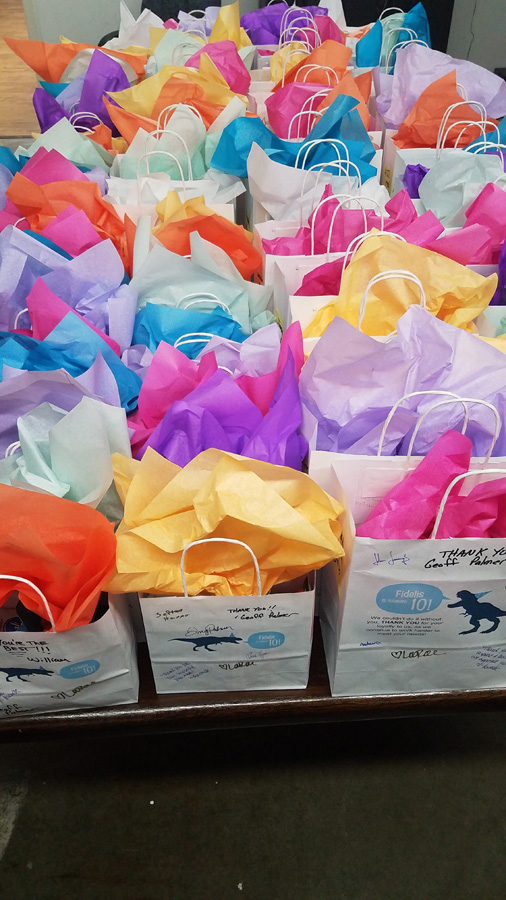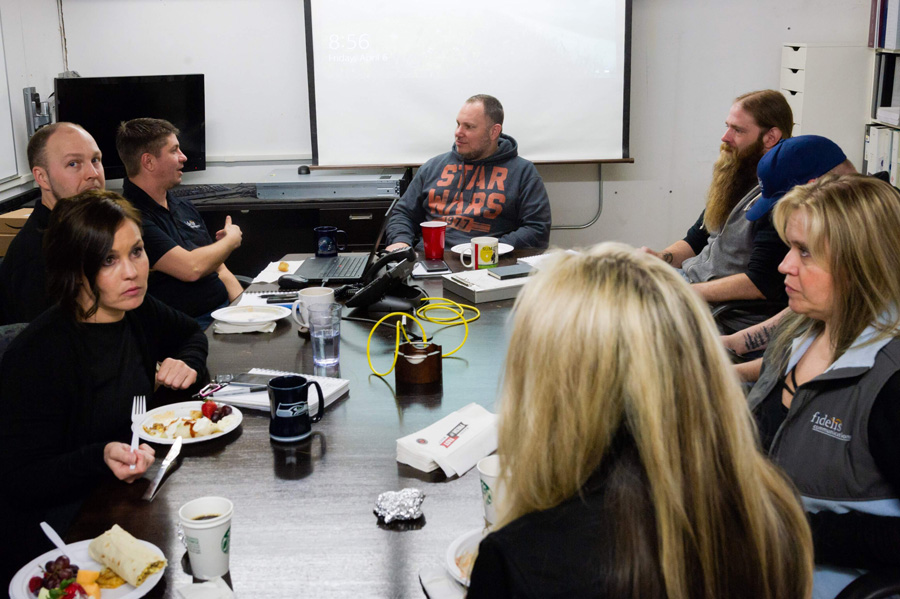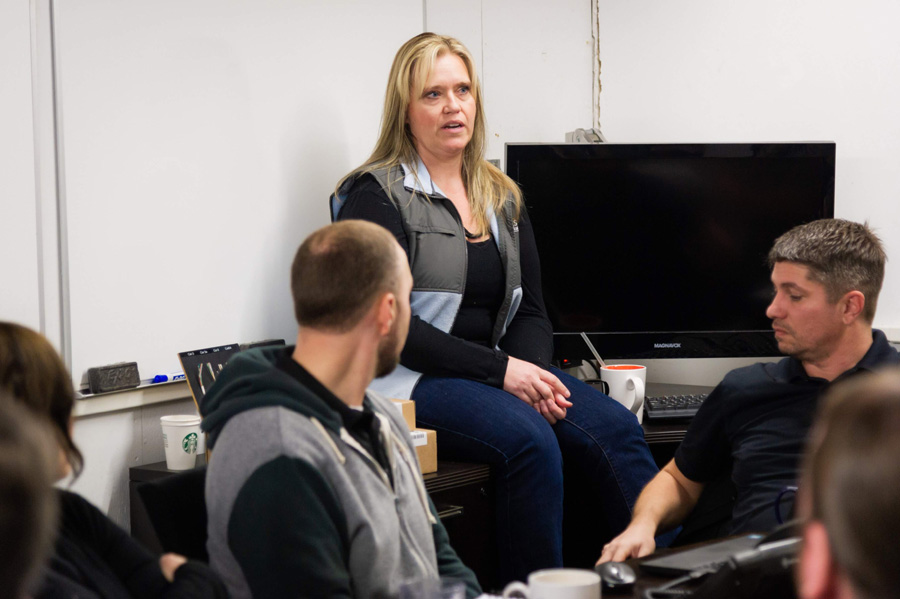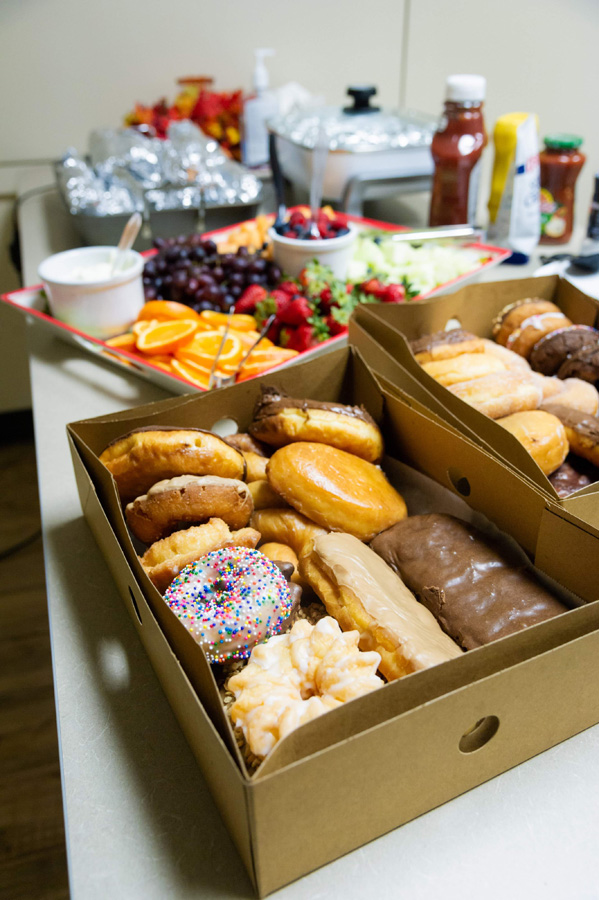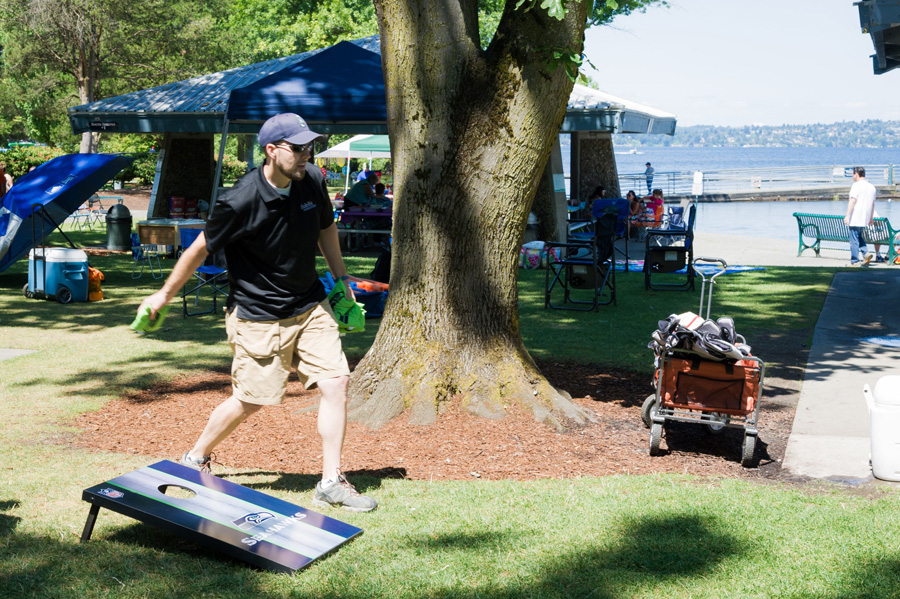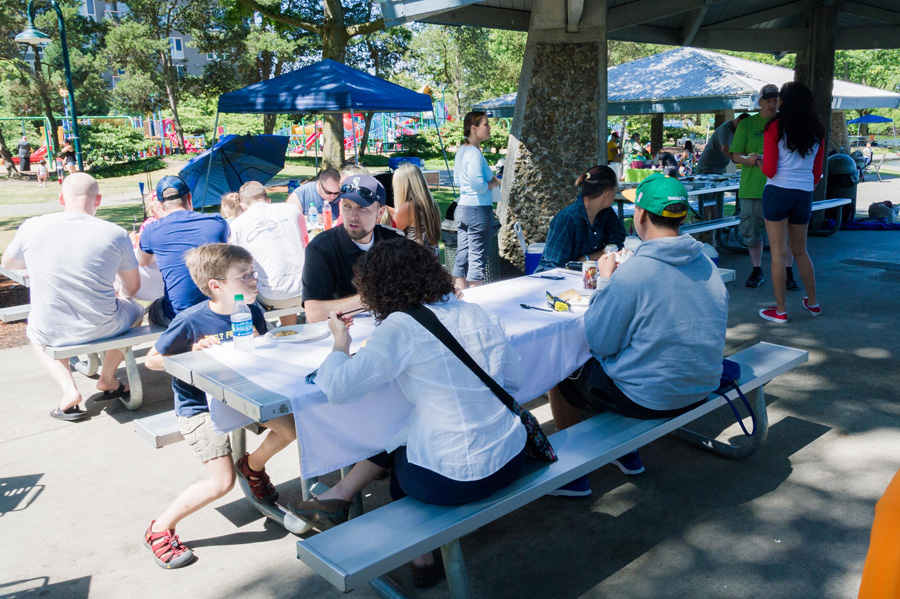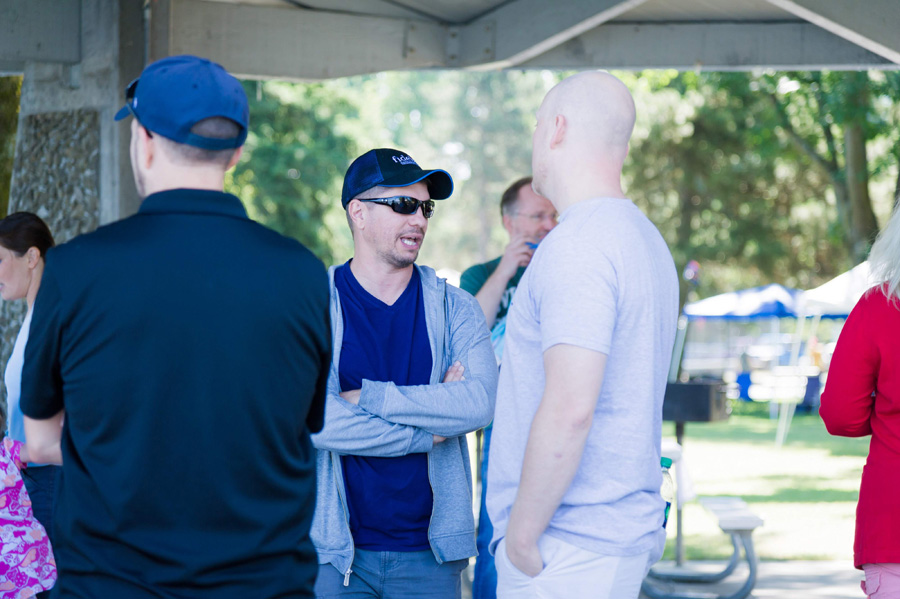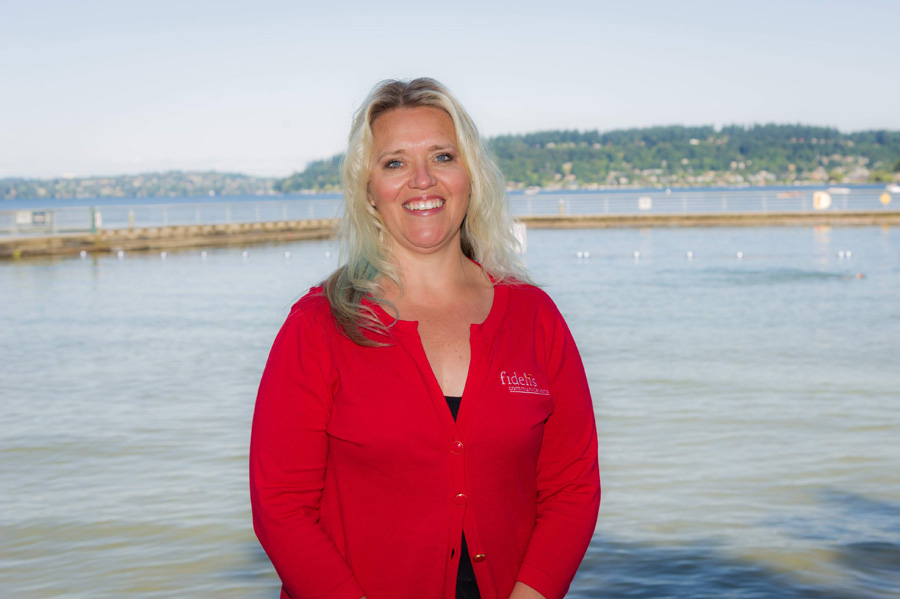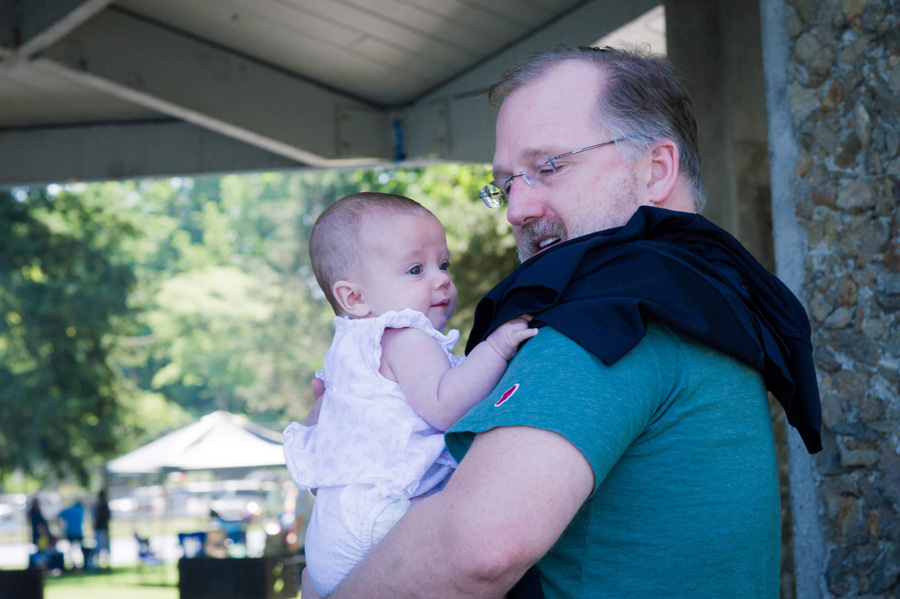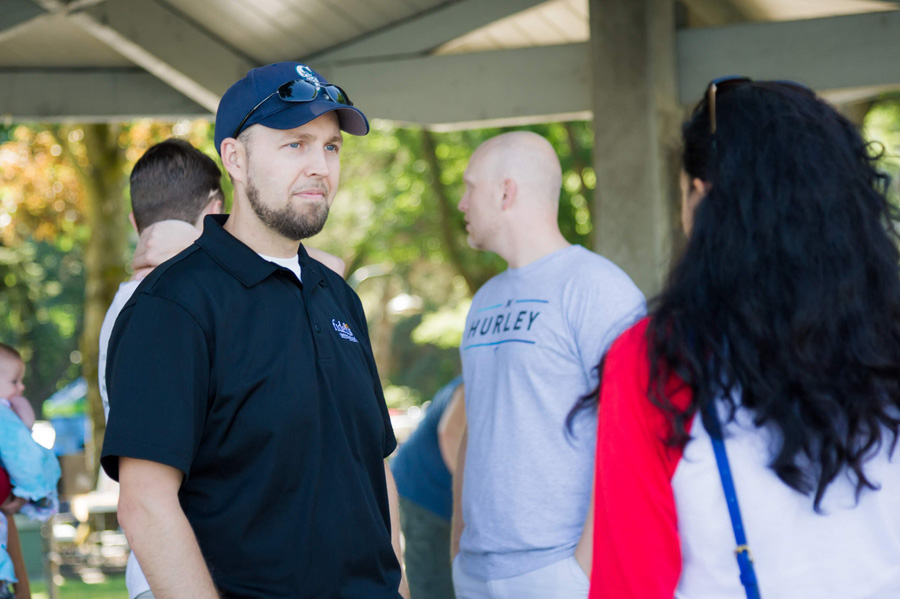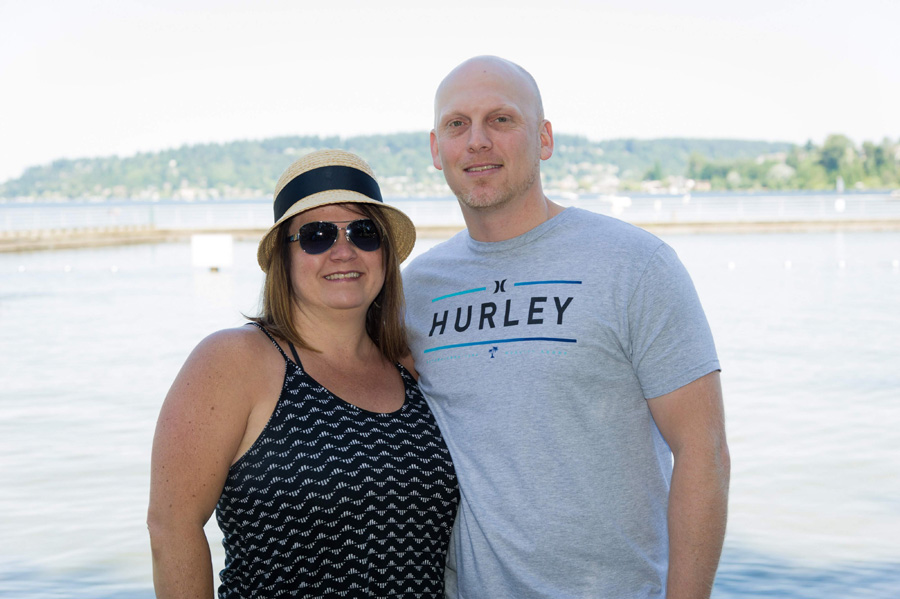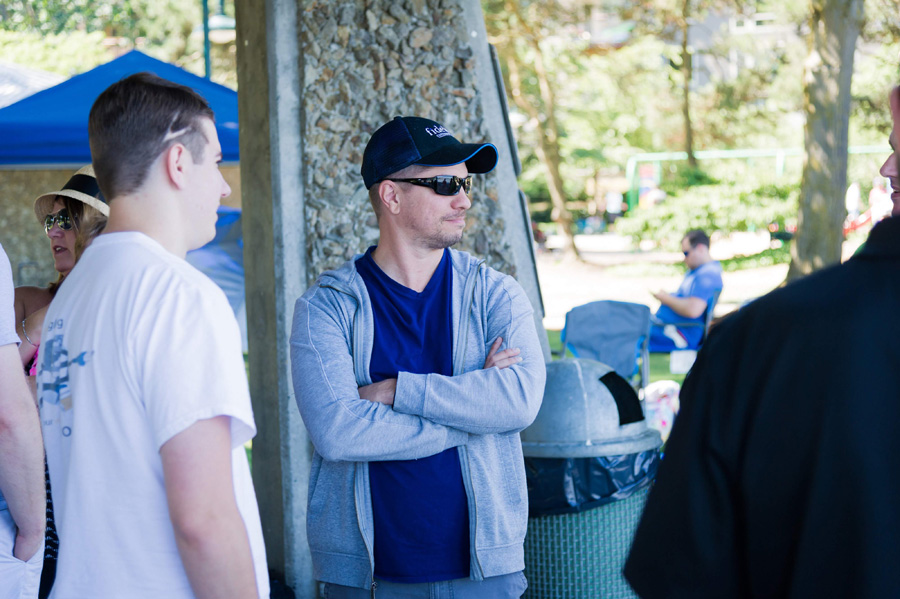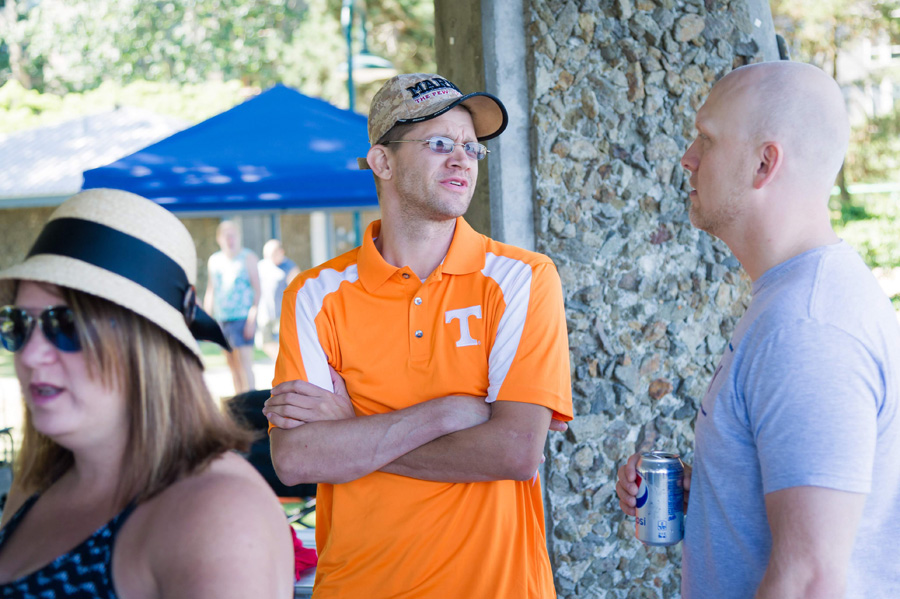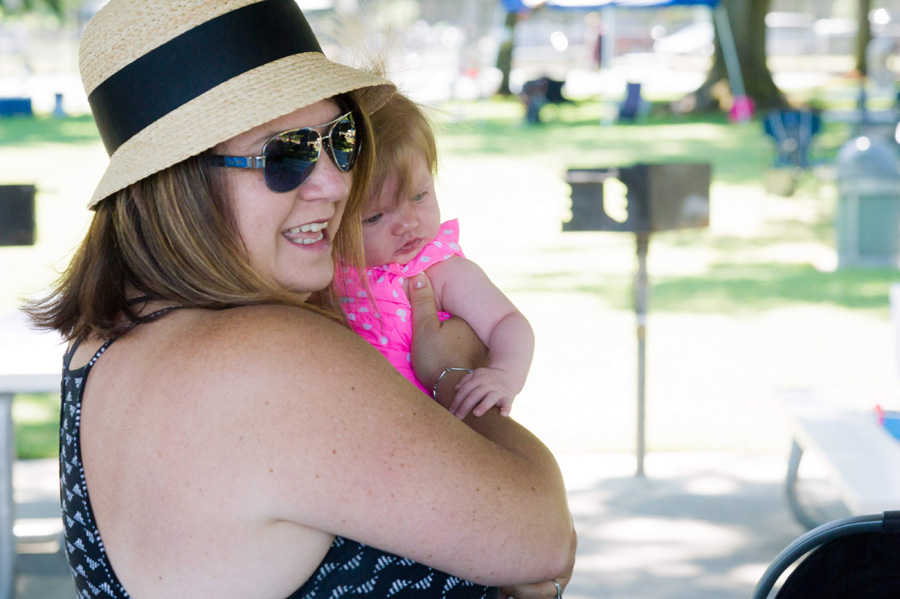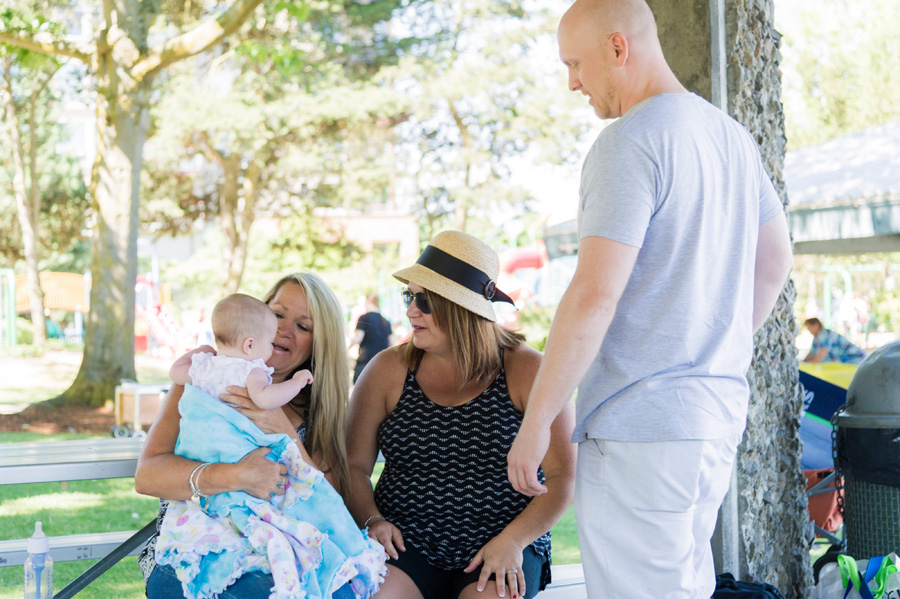 Fidelis Employee Appreciation
It takes the great team members to provide an excellent Managed IT Services in the Seattle area. Fidelis hosts many events recognizing the importance of everything the Fidelis Family does for our customers and each other. We have held events in Renton - Gene Coulon Memorial Beach Park, Tukwila – Office, Acme Bowl, Redmond – Escape Room, Kent – Parks, SeaTac – Parks and Federal Way – Parks, Tacoma – Parks, and Seattle – Parks just to name a few places we have visited over the past decade.
"Thank you so much for Fidelis, Inc's generous gift to help underwrite Everett Gospel Mission's special donor event. We are so grateful for your partnership and faithful support of our work to serve homeless and hurting individuals in Everett and Snohomish County through our emergency shelters and other services."
Jeff Paterson
Donor Partnerships Directors